Managing work, family, chores and time on the bike is a fine juggling act.
When life gets busy, stress levels ramp up or time is short it can be easy for exercise and recreation to slip down our list of priorities.
It's tempting to regularly wheel out the excuses when it comes to exercise and/or making time for the things that are really important.
When I decide not to ride, I make the choice wholeheartedly and don't berate myself
But rather than feeling happy about the fact we've 'let ourselves off' and actually enjoying a relaxing hour on the sofa, often when we don't stick with what we've planned we feel bad about that choice.
With a toddler of my own I know just how hard it can be to make time for everything and have enough energy, focus and calm to keep a grip.
There will be days where I need to go easy on myself and not stress about missing a training ride or workout; there's no need to be perfect in every aspect of my life…or even any aspect of it.
When I decide not to ride, I make the choice wholeheartedly and don't berate myself.
Other times, skipping a ride will actually make me cope less well so I don't listen to the voice telling me to do so. Far from tiring me out more, training energises me, helps me sleep and eat better and cope more easily with trivialities that can otherwise overwhelm me when I've been up since 5am.
If you want to spend more time as a family, the best solution is obvious – ride together!
Training also helps boosts productivity so 45-minutes on my indoor trainer is always time well spent.
So if you're looking to fit your cycling around a busy family and work life and not fall into the trap of just giving up, read on for my 7 Top Tips on how to fit training around your job, children and other commitments:

1. Snatch time where you can
It can be tempting to not bother with a ride or a workout if you haven't got the optimum amount of time but I always tell myself that something is better than nothing.
Half an hour on Zwift is still half an hour that I'm boosting my metabolism, maintaining fitness, de-stressing and having a little 'me-time.' Time on the bike is never time wasted.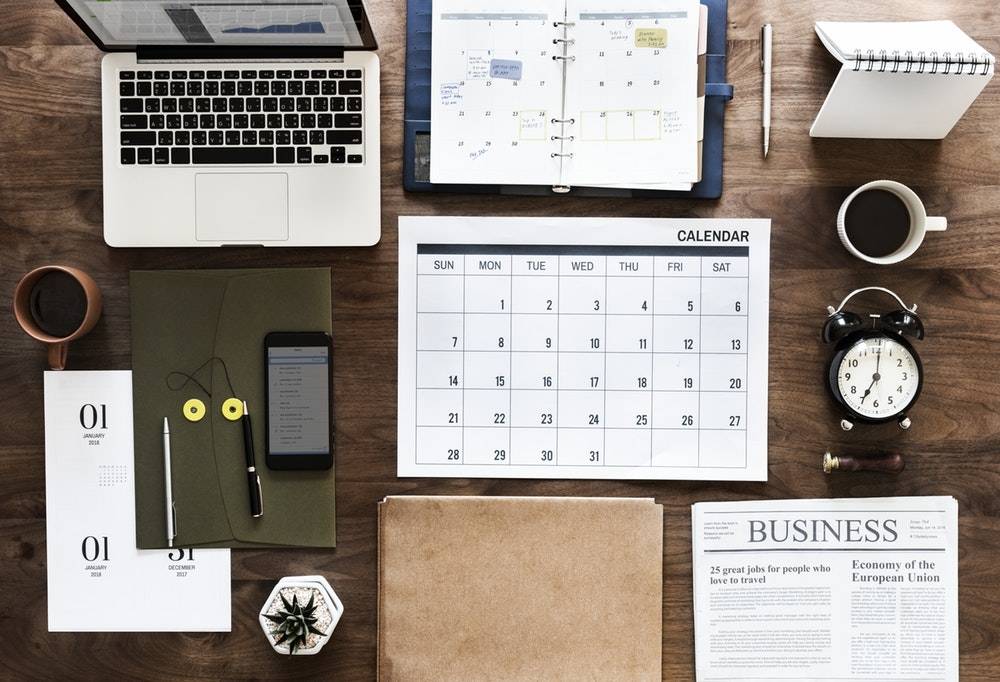 2. Analyse your week
How busy are you truly?
Life is so full of distractions that it can be easy to kid ourselves that we haven't time to get out on the bike.
Keeping a time journal for a week can be a great way of identifying where time actually goes and makes it easier to create a timetable that works.
Be honest with yourself and have a good look at where you're wasting time. If an hour on social media is really important to you, fine, keep it in but if you'd get more out of 60 minutes on the bike then it's got to go.
I always like to ask myself 'will I remember this hour on the sofa that's just like all the other hours on the sofa or will I remember a ride in the last of the evening sun?'
No.8? - always wear great kit...!
3. Early to bed, early to rise
It might sound obvious but getting up early really boosts the amount of time you have available to get things done.
Even if you're awake the same number of hours, staying up later doesn't have the same effect as evenings tend to be slower, less productive or all about dinner, baths and the sofa.
Far from making you more tired, an early morning session can brighten your whole day – I feel really satisfied and good about myself when my training is ticked off first thing.
4. Be organised
If I'm planning an early morning session, I always get my kit ready the night before so I can be on my way before I've even had a chance to question what I'm doing.
Make sure you plan meals to compliment your schedule: if you're planning a hard ride after work have some food mid-afternoon so that it's had time to digest. Bircher muesli/overnight oats is a staple of mine as it's cheap, nutritious and easy to transport.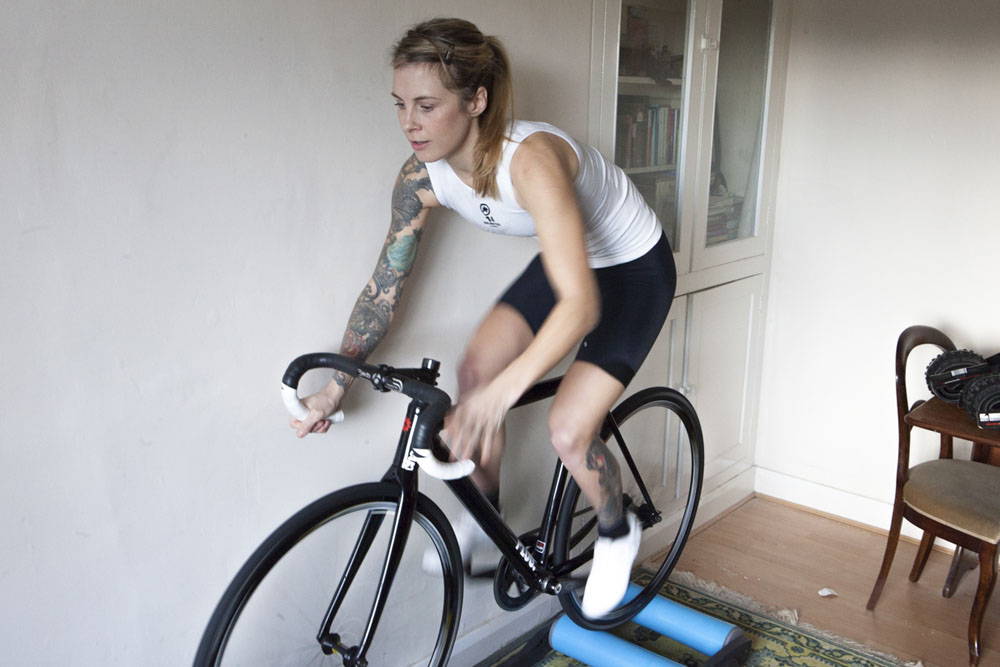 5. Do interval training
If you're pressed for time it's hard to beat interval training – you get a lot of bang for your buck.
I make my short rides intense, mixing up sprints, high cadence drills or power based efforts to really challenge myself. HIIT sessions can be done inside or out but I particularly favour them indoors (see above!) as switching things up stops me getting bored and keeps me focused.
6. Get your family involved
If you want to spend more time as a family rather than disappearing for hours on your bike, the best solution is fairly obvious – ride together!
There are numerous different possibilities – bike seats, trailers, tag-alongs or separate bikes, so take some time to figure out what suits your needs. Riding with a pannier rack, child seat and toddler is quite a workout!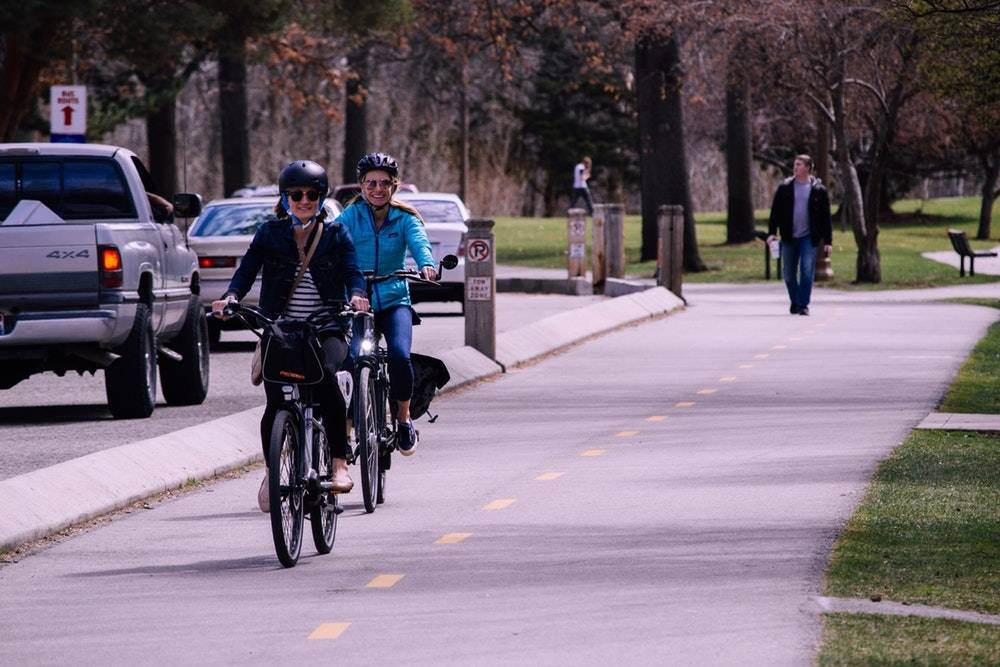 7. Make your commute your workout
Cycling to work is pretty damn awesome – you save money and time, avoid over-crowded transport, get endorphins flowing and top up your Vitamin D.
With the right route you can also sneak in some training drills. Try hill sprints, heavy geared intervals (providing your knees are in good shape) or just go the long way for some extra miles.
I realise that not everyone is able is privileged enough to be able to prioritise fitness, bikes or recreation – when you're struggling to make enough money or feed your family or if you work unsociable hours with a length commute on public transport, cycling might not be top of your agenda!
But if you can find the time, even just for half an hour a week, these tips can help you get the most out of that 30-minute slot.
Craving more Health and Wellness advice?
VeloVixen says: how do YOU manage to fit your cycling into a busy life? And when you do get out on two wheels, how do you make the most of it? Let us know in the comments below...