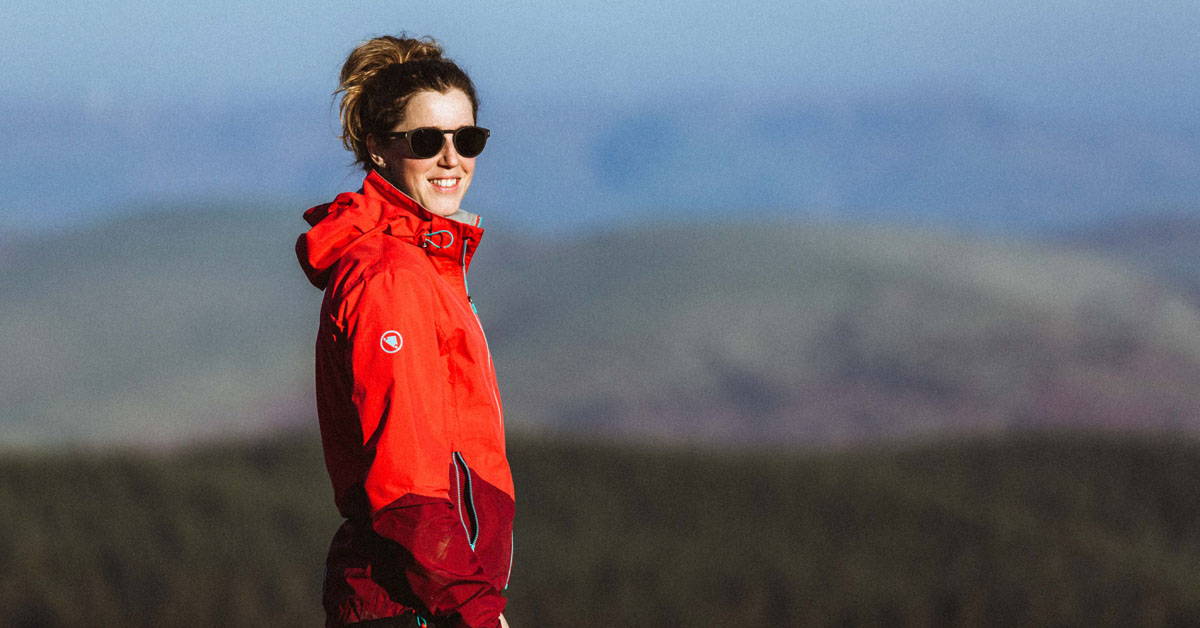 Photo: Moonhead Media
VeloVixen says: we couldn't be more excited about this piece - written by one of our favourite bloggers, in conversation one of our all time cycling idols...
Five-time World Downhill Mountain biking champion Rachel Atherton has been a dominant force in gravity assisted racing for more than 10 years.
In case you've never seen this sporting icon in action, this was her most recent World Championship victory in 2018:
Along with her brothers Dan and Gee (also World Downhill Mountain bike Champion) they live for mountain biking. Dan used to build runs when they were small, and now he has helped set up a complete trail centrein Dyfi Forest near their home in Wales.
They have also recently launched a range of eponymous downhill bikes, as well as giving input to the design of mountain-bike specific clothing from Endura, their sponsors.
In between all that, Rachel fits in a bit of racing on the National and World circuits!
It's never uneventful, but I try not to look back!
She recently competed in Round 1 of the World Cup Downhill series at Maribor, Slovenia, where she was narrowly beaten by compatriot Tahnee Seagrave.
We caught up with Rachel ahead of Round 2, which takes place at Fort William, Scotland on 1-2 June. She talked about all things biking, as well as her favourite cycling gear from Endura...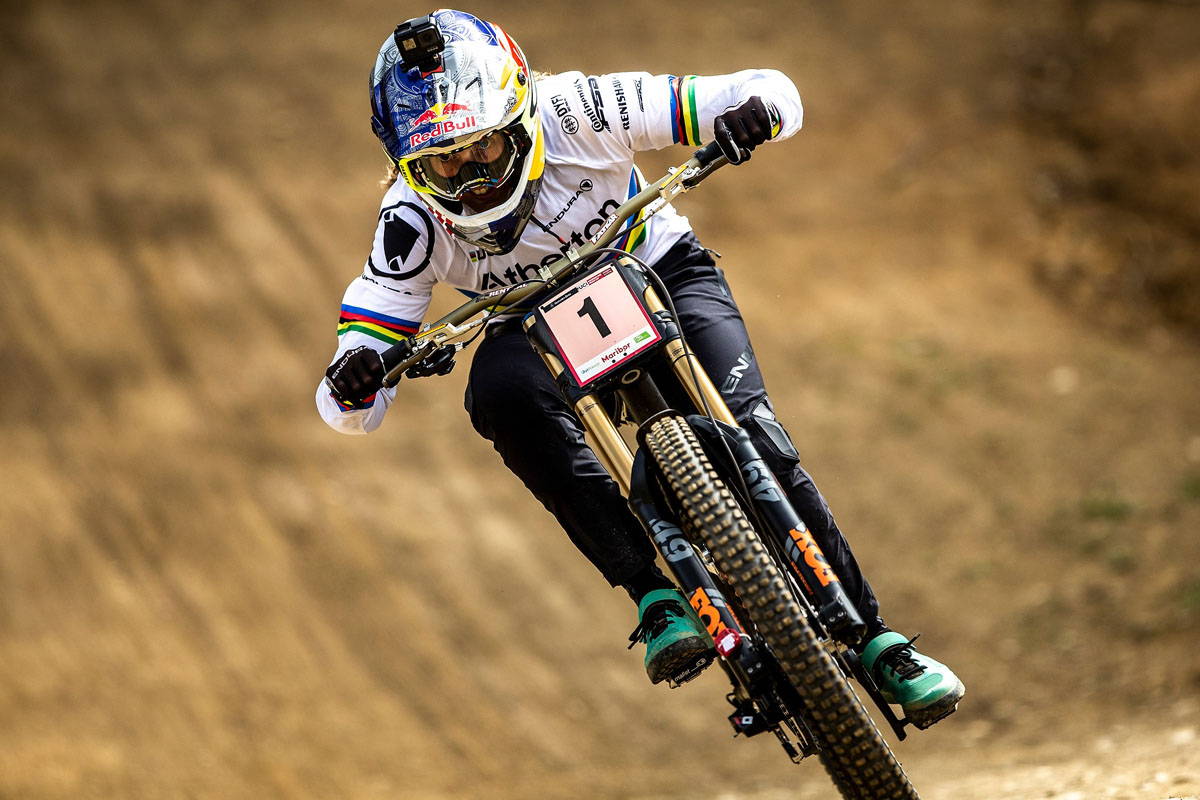 Photo: Sven Martin
I definitely have mixed feelings about Maribor! Of course, I came into the first round of this season looking for the win on my new Atherton Bike. So in a way it was disappointing, but I learnt a lot. However much training you've done at 85% effort, race runs are a whole different thing. But I try not to look backwards so now it's all about Fort William.
Endura Favourites
I have a love /hate relationship with Fort William! I love the home crowd and the sheer, brutal challenge of the track but it has kicked my butt so many times… it took me a long time to win here... then in 2013 Gee and I "did the double" which was amazing. Then 2015 and '16 were awesome; 2017 and 2018 were awful, ending with a dislocated shoulder in 2017, and last year's chainless run [when the bike chain snapped as she left the start gate]! It's never uneventful, but like I said, I try not to look back!
The UK has a history of successful women downhill racers. We have been blessed with some awesome role models like Peaty [Steve Peat] and his now wife Adele Croxon. I used to cut her picture out of magazines!!! Tracy Moseley is awesome too! We're lucky as well that there are some great grass roots races like the Pearce Cycles Series that's local to us in Shrewsbury. When I was a young racer there weren't so many bike parks, so often the best way to access easy uplifts for practice was to race!
To women who would like to get into downhill racing, I would say: just ride!
It used to bother me that downhill mountain biking isn't an Olympic sport, but these days I don't feel that I need the vindication of an Olympic medal. On balance, I'm with Tracy Moseley [who questioned whether making downhill mountain biking an Olympic sport would be for the better]. We definitely have a lot more freedom than many other cycling disciplines. Atherton Racing has always been about pushing the boundaries of the sport and creating our own destiny.
Competition is very tight at the top, with Tahnee Seagrave, Tracey Hannah and Marinne Cabirou. Winning can come down to so many things. Every course is different, every race day is different. At Maribor Tahnee and I traded fastest segments all the way down.
I've often said that as much as I like to win I hate to lose a whole lot more! That feeling SUCKS and I'd do anything to avoid it - I'm definitely motivated by negative energy! Having said that the launch of Atherton Bikes is a huge (and positive!) motivator for all of us - I don't think I've seen either of the boys [brothers Dan and Gee] so fired up in a long time!
I am so lucky to live in the Dyfi Forest where the terrain is amazing and the locals are awesome! A community of mountain bikers have been building awesome tracks here for over 20 years. Since I was very small my big brother Dan has tirelessly built tracks for us all to practise on and the last few years have been no exception!
The trails are five minutes long when ridden at World Cup pace...
Three years ago he started work on this amazing project near both of our houses and now it's finally nearing completion, Dyfi Bike Park has seen Dan and his dig crew working in all weathers to create some of the best tracks in the UK. We've had a lot of people testing the tracks already, including a bunch of pro racers this winter. The trails are five minutes long when ridden at World Cup pace and flat out!
My influences have been Dan and Gee definitely, plus Peaty and Adele Croxon, Tracy Moseley, and on the international stage Missy Giove, Sabrina Jonnier, and Anne-Caroline Chausson. But outside of my sport there are loads of awesome women (and men!) who inspire me just as much - people like Lindsey Vonn [former alpine ski racer] or my friend and fellow Red Bull athlete Shauna Coxsey [competitive rock climber], who passionately do what they believe in, who push their bodies to the limit. They're my inspiration.
To women who would like to get into downhill racing, I would say: just ride! It doesn't matter what you ride or who you are with! If you ride to the shops, or mess around in the woods with friends… just get out on a bike! There are so many trail centres now, you can hire a bike and even a helmet so just go along and have some fun!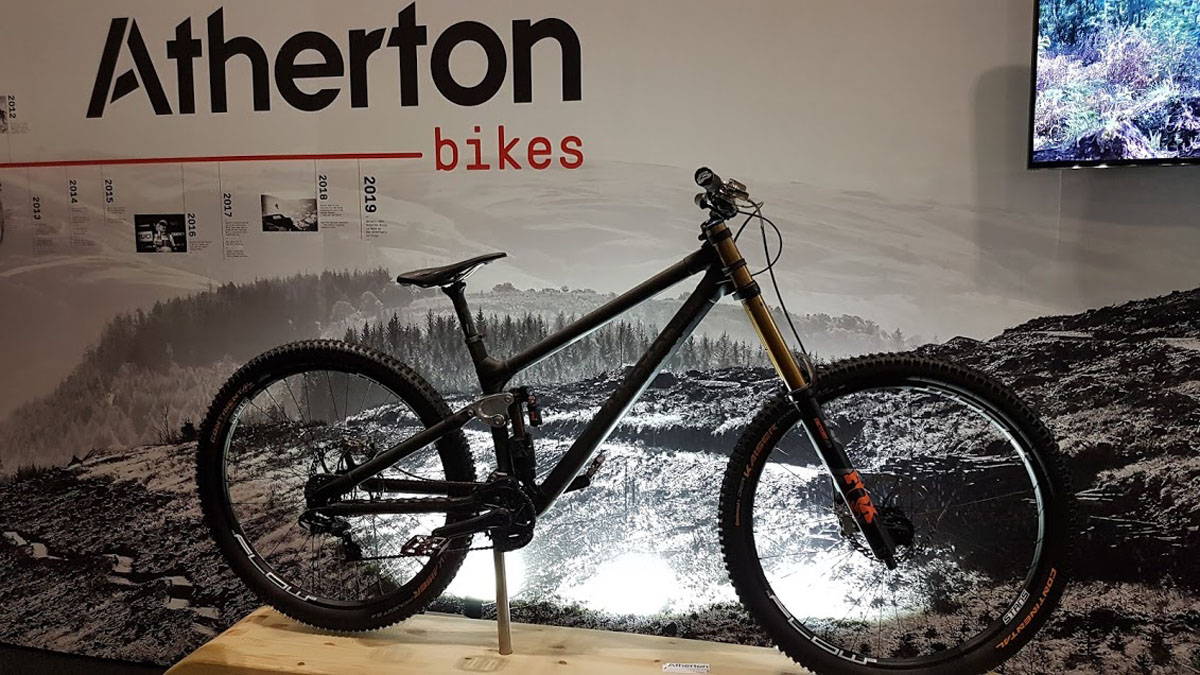 We all believe that having a bike that fits you perfectly can transform your riding experience. So at Atherton Bikes we've set out to offer the best fitting bikes on the market which in turn will offer the customer, male or female a near perfect fitting bike as standard. If you want the absolute perfect fit we will do that too.
The process begins with an individual entering his or her arm span, height, and inside leg to our website where they'll be given two options: a fully customised frame, or the closest possible stock size of which we're offering four times more size options than our rivals.
Our bikes are manufactured with custom carbon tubes joined with individually optimised 3D printed titanium lugs, meaning that not only are our bikes the perfect fit but they are super-strong. Add in a suspension mastermind like Dave Weagle [world-renowned engineer of mountain bike suspensions] and his DW-6 linkage, and you have an amazing riding bike.
For riding, my favourite thing is the Endura MT500 Burner Pants II which we helped to develop. They have this great four-way stretch and are cut slim. They're really comfortable and they look great. I love all of our new kit this year, but pulling on the World Champion's jersey for my race run is special.
Inspired to take on some mountain biking?
Rachel Atherton will be racing at the Fort William Mountain Bike World Cup on 1–2 June
Dyfi Forest Mountain Biking - http://www.dyfimountainbiking.org.uk/