The Rules are supposedly the do's and don't's of road cycling, as declared by the Velominati, the self-proclaimed arbiters of what's acceptable.
They make us giggle. And want to break them.
Especially Rule No.7:
"Tan lines should be cultivated and kept razor sharp. Under no circumstances should one be rolling up their sleeves or shorts in an effort to somehow diminish one's tan lines. Sleeveless jerseys are under no circumstances to be employed."
Call us rebels, but this is like a red rag to a bull for us - unless it's to do with making cycling safer, we love nothing more than to bend and corrupt any rule imposed on cyclists.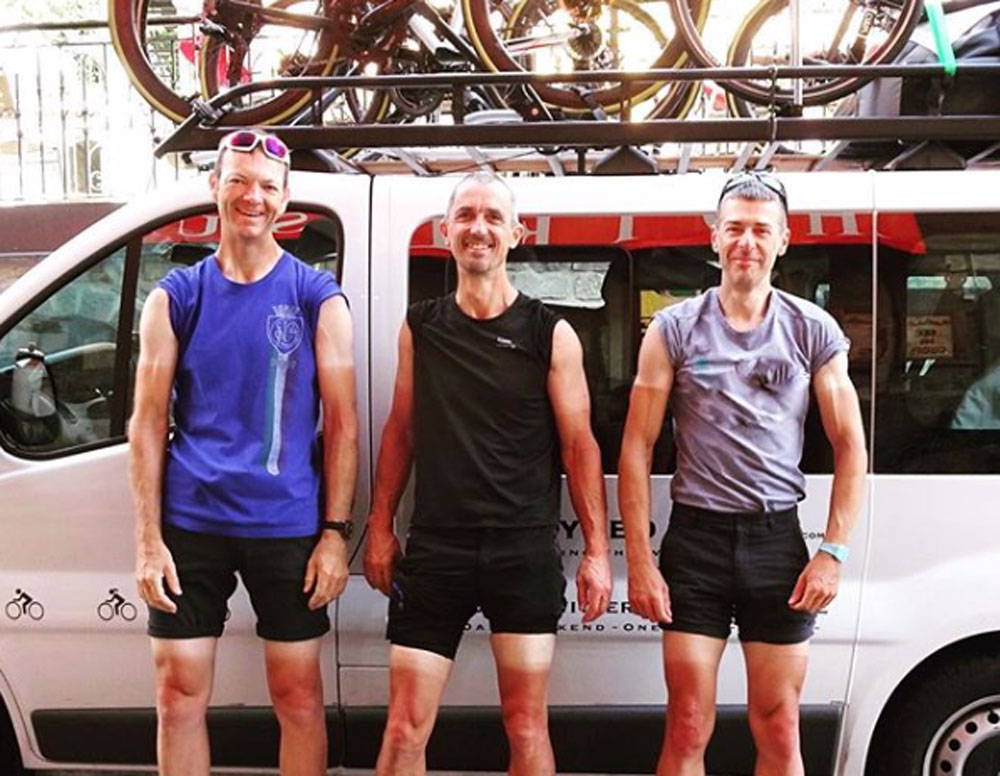 Now to many men, tan lines are a tattoo-like badge of honour. No doubt originating in the timeless days of hard labour in the fields, brown arms and a white torso proclaim 'I'm a hardy, honest labourer, not afraid of tilling the fields with my bare hands' – or, indeed, pedalling an expensive Pinarello up the smooth tarmac of Box Hill on a sunny Saturday.
And - each to their own - some of us women might dig a colour divide as stark as the Korean border. Each to their own, and who are we to dictate any more than the Velominati?
After all, there's no surer way to spell it out to the world: 'I've been leading a healthy outdoor life'.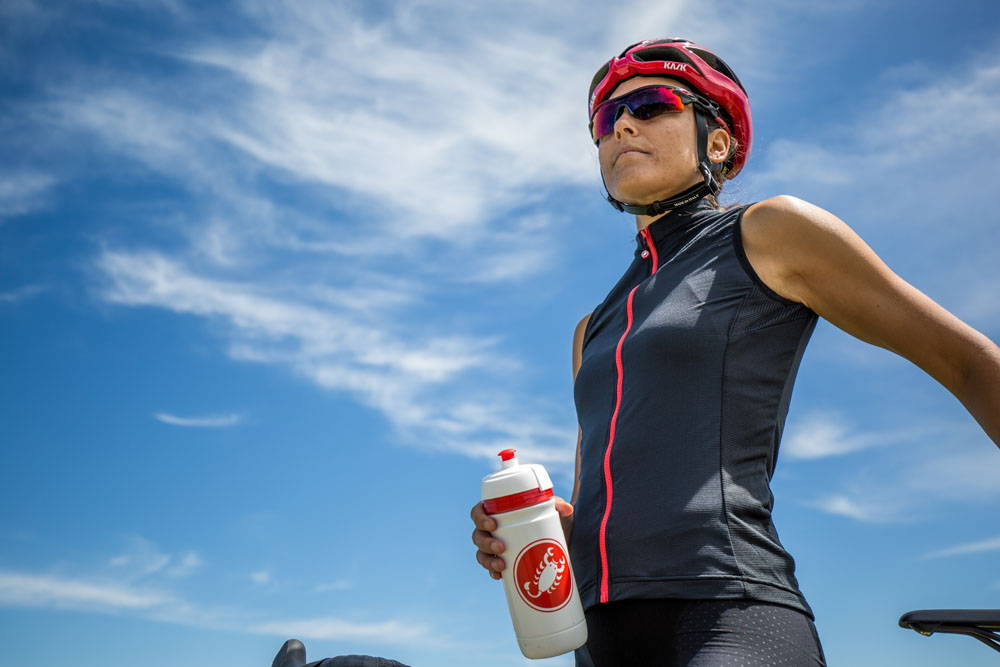 The problem comes when it's time to break out that strappy summer dress or vest top, or – even worse – to make your first foray onto the beach. Let's face it, not many of us relish that 'I'm still wearing a white cycling jersey underneath' look.
After all, if you're looking for recognition from fellow cycling afficionados/as - well, let's not forget that most of the world will probably just think it looks a bit peculiar.
None of which is to say that short sleeved cycling jerseys don't have a place - they'll always be a classic part of any cycling wardrobe. It's just that it's now possible to mix it up.
Sleeveless Tops are GO!
Just a few years back, they were nigh-on impossible to source. Now it's easy not only to blend out your tan lines but also to stay cool on a hot ride.
Perfect for road cycling, touring and weekend pottering, they also look effortlessly stylish when you hop off your bike to cool off in that roadside French café or grab an ice cream in a sleepy English village.
What about base layers?
One other thing to bear in mind: surprisingly, sleeveless base layers can be a brilliant way to stay cool on a warm day. Wearing the right one can help avoid that feeling of a jersey sticking to you as things warm up.
Here are some that work equally well under any kind of jersey, long sleeve, short sleeve or sleeveless:
And finally: it's all very well blurring out traditional tan lines by getting some sunshine on your shoulders - but DON'T forget your suncream. Cyclists' shoulders are especially vulnerable to sun, so make sure you either choose an all-day blend, or top up regularly!