GORE's cycling gear is technically second to none. After all, they've been working to make the best breathable waterproofing material since one Bill Lee Gore was experimenting with microporous plastics in his basement back in the 1950s.
They create no-compromise clothing for cyclists who want the best. Aside from their peerless technology, we also happen to think it looks ace.
If they have a downside, however, it's that it's so sophisticated that it can need a bit of explaining. We took a while to learn the intricacies ourselves!
So why not let us walk you through the jargon and explain a bit more about each product type - in plain English. And if you're still struggling, why not drop us an email or call us.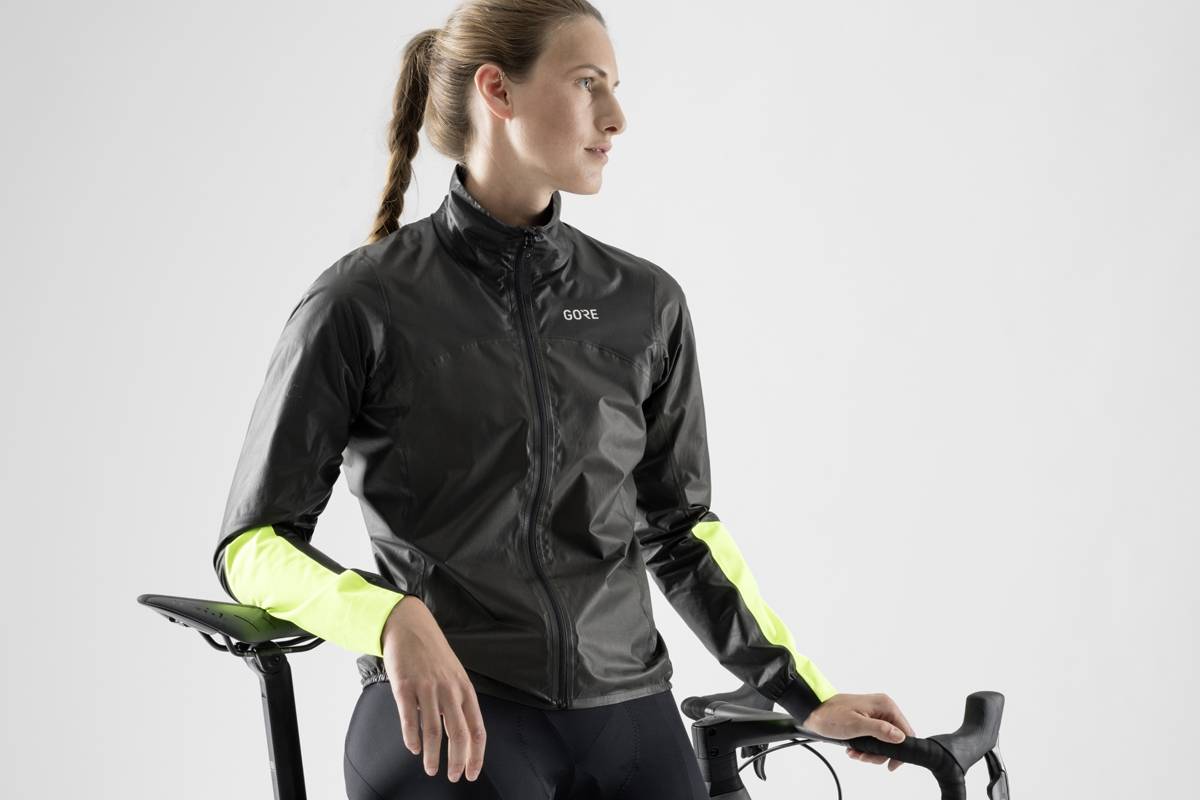 GORE's Fit
GORE make cycling gear in three different cuts:
C7 - for the purist: C7 equipment is designed to be race cut, snug fitting and aerodynamic. For the uninitiated, it can feel unexpectedly tight, but often it's just a case of acclimatising. GORE recommend C7 for 'sport specific use'. Click here for a full range of C7 products.
C5 - medium fit: C5 products are a notch down from C7 - fit-wise, at least. They lose none of the quality, but gain a bit more room, meaning they can be used for less competitive cycling and offer additional versatility. A good compromise for relatively experienced cyclists. For a full range of C5, click here.
C3 - relaxed fit: GORE's C3 range offers a less fitted cut, and is therefore more suitable for either a fuller figure or simply anyone who wants to use their cycling gear for more kinds of activity. The quality remains the same, however. For a full C3 range, click here.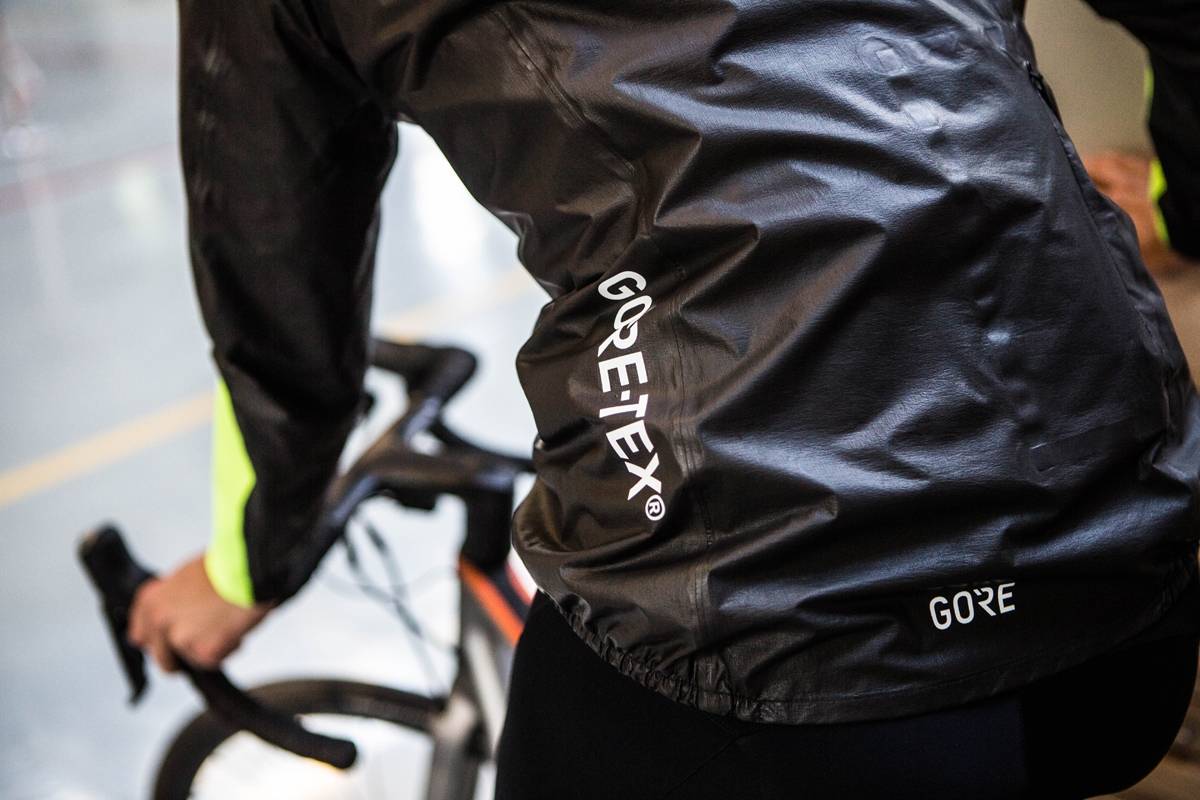 GORE's Fabrics
GORE's materials are legendary. In case you hadn't made the connection, it was Mr Gore himself who first created Gore-Tex - still the ultimate breathable waterproof material. But there are alternatives to suit other styles and budgets:
Gore-Tex ShakeDry: ShakeDry is the ultimate in Gore-Tex fabric. For the first time, GORE have combined the very best in waterproofing, windproofing, breathability, stretch and lightness. In fact, it's so light and soft that you can scrunch a ShakeDry jacket into any back pocket. Its outer surface actively repels water. No, it doesn't come cheap, but we've been amazed by how many people have invested and become instant evangelists about it. They've even surprised themselves! For a full range of ShakeDry products, click here.
Here's a bit more detail from Gore themselves:
Gore-Tex Active: Gore's Active fabric offers pretty much everything that ShakeDry does, only sacrificing the ultra-lightweightness. It's still incredibly light, though, easily packable and beautifully soft. Plus outer layer allows for bolder colours. For a full range of Active products, click here.
There are no products matching the selection.
Windstopper: Gore's Windstopper material does what it says on the tin. It's totally windproof, whilst remaining really breathable - meaning when you get hot and sweaty you really don't feel like you're boiling in the bag, as with some cheaper alternatives. In some cases, there is also enough water resistance to keep you dry in a decent shower - check specific products for this. For a full range of Windstopper products, click here.
Thermo: Thermo can cover a number of the materials listed above - the common theme is that the material will be warmer than the non-thermo equivalent. It still feels relatively thin, allowing you to move easily, but is fleece lined for colder days. For a full range of Gore's Thermo products, click here.