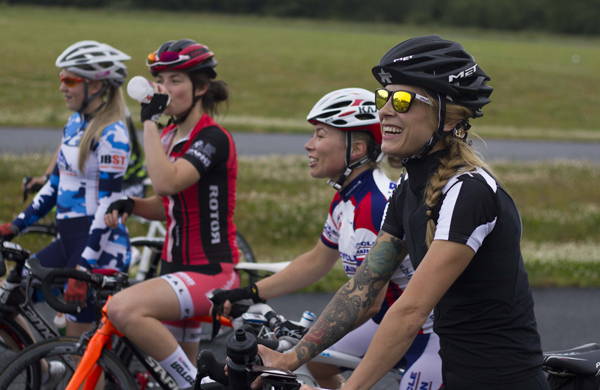 Last weekend saw the inaugural Wagfest, a day of cycling chatter, demos and stalls curated by London Bike Kitchen at Oakley In-Residence. I was delighted to chair a panel discussing women's racing, and was joined by Feather Cycles team riders Jess Duffy and Sophie Edmondson, and Herne Hill Velodrome's events officer Celeste Morton.
We decided that the best and most productive way to use our allotted hour was to discuss how women can get in to racing, share our own experiences, answer as many questions as possible and give plenty of advice and encouragement.
It turned out there were many women in attendance who were teetering on the edge of taking the plunge and entering their first race but that many weren't sure exactly where to begin, or maybe wondered about how they'd fare.
So in case you're one of those hesitating to get more involved in cycling, here are some tips and advice for beginners. To kick things off, here are 7 reasons why you should start racing:
1. There's no better way to learn how to race than by actually racing, and though I'll be giving you some pointers in this article, the only way you'll truly understand how it works is through doing it.
2. Similarly, if you're worried about being fit enough, there's no greater way to sharpen up your fitness than through racing itself.
3. Not everyone is really fast, really strong or really scary. The field in a women's race is often made up of ladies of quite varying ability so there's normally someone faster and someone slower than you.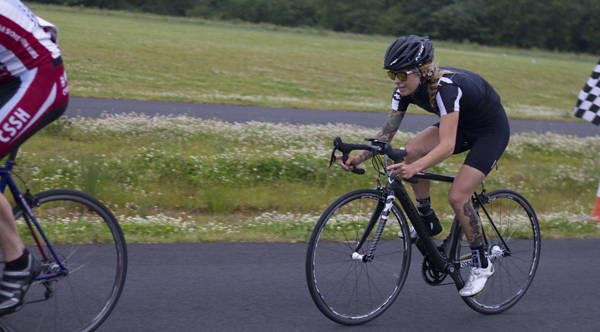 4. Even if you are the slowest, everyone else is just stoked that you entered, because all female racers want more women to race.
5. There's nothing wrong with not being awesome straight away! No one will ever laugh at you for coming last, in fact you'll get a lot of kudos for trying your hardest. Stick with it. You wouldn't turn up to your first ballet class expecting to nail a triple pirouette immediately.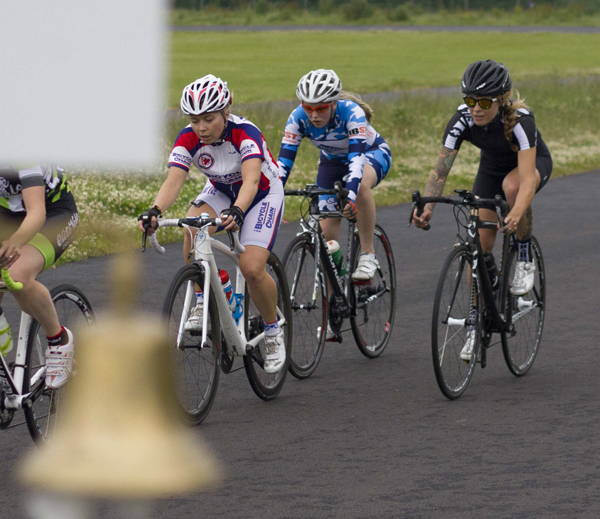 6. If we don't get more women entering races, the women's race scene will never grow. So get involved and help build a pathway, inspire other riders and be a part of something amazing.
7. "If she can do it, I can do it, and if I can do it, you can do it too."
Convinced? Here are a few pointers to help you start racing:
There are so many kinds of races, so try a few and find out what you like. Many people at Wagfest think that Cyclocross races are the most beginner friendly as the atmosphere is very welcoming, but we are not all made the same so take some time to discover what works for you. Pick from Time Trials, Criteriums, Road Races, Hill Climbs, Cross Country, Cycle Speedway… the choice is endless.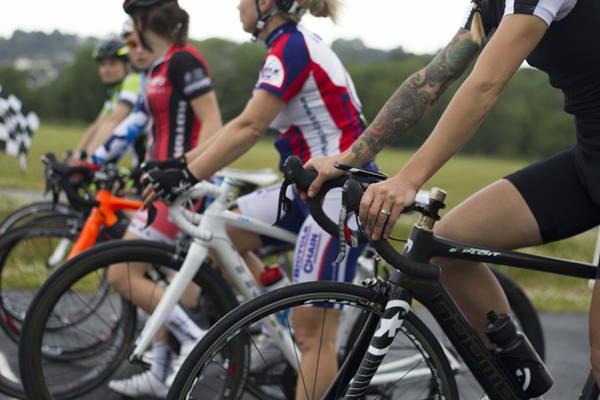 On the subject of bikes and kit – you don't need anything special to give racing a go, as long as your bike is vaguely appropriate (i.e. no road bikes on mountain bike tracks!). Give it a bash before shelling out – you can always upgrade once you've found your passion.
Your local cycling club is your biggest and greatest resource, so join up to get hints and tips and to find out about local races. Your local club and British Cycling often have bikes that you can borrow to get started.
Great gear for racing - or not
Try a Go-Race. Organised by British Cycling, these short, cheap races are the ideal way to test the water. You don't need a license, and often you'll all pedal around together for the first part of the race to get used to group riding, before upping the pace and getting competitive.
Once you're racing more regularly, you'll need a British Cycling license, which will show which category of racer you are. All new racers start at Cat4 and move up into Cat 3, Cat2 and beyond by winning points at races. If you don't have a license, you can often buy a day license at the race but any points you win will not be allocated to you.
Enter online in advance. Not only is it cheaper, it shows the organiser how many people are expected and can help to prevent cancelled races. It also shows other women browsing the entrants that it's worth them signing up too.
Once you're racing, remember that you have the power to help dictate what happens - so make smart choices and don't feel bullied. For example, if cornering is not your strong point, you could try taking the lead so that you've got plenty of space. Or if you get on the front at a road race or crit, you set the pace and slow things down if you want a rest – don't do yourself in by putting the hammer down.
Don't be put off by the pace at the start. Quite often things will settle down after a while, so just do your best to hold on.
Talk to people in the race. Ask people where they're going and tell people you're coming through.
Remember that everyone is finding it tough too – it's a bike race!
When, or if you get dropped on your first race, don't let it put you off – just keep going and finish the race. It does get easier.
And finally, have fun. Because there's really no other reason for riding a bike!
Inspired to try a new racing outfit?