Let me start with a question: do you believe that our abilities in life can't be changed?
That our focus should be on replicating what we think we're good at and what we already know?
This is a classic case of what's called a 'fixed mindset' - and to be honest, we ALL have felt like this at one stage or another in life and many people drop into a fixed mindset when adversity strikes.
However, the downsides of a fixed mindset are pretty grim and can involve a lack of effort in solving problems for yourself, giving up on goals or setting mediocre goals that never really satisfy you.
In the science of happiness, we look at how personal growth leads to better wellbeing and having the opposite of a fixed mindset is a huge key to succeeding on the happiness train.
So, what is it?
Well, that'll be the growth mindset.
Firstly, quite simply; believe in your cycling ability and your ability to improve it. Know there is capacity in you to improve.

2. Embrace the 'failures'
View failure in a different light.
So you didn't manage to beat your TT time this week, you don't feel you're improving on the CX circuit, maybe you crunched the gears trying to get up that hill and lost all momentum or you simply didn't take that tricky corner in the best way yet again.
See these as an opportunity to learn from those experiences and apply what you have learned next time round.

Learning from failures means you have to cultivate your self-awareness.
When tackling that nasty hill, what are your strengths? Do you manage your pace well up to the base of the hill? Are you able to keep a steady pace rather than trying to 'smash it' at the beginning?
Then consider what went wrong. Maybe you picked the wrong gear? Changed down too soon? Or stood up and lost momentum?
Learn from these mistakes and try again. But being more aware in the moment and what you're doing helps you to identify areas for improvement.
Be curious about what else could improve your performance.
Adopt the attitude of a child whilst out riding and commit to asking questions of more experienced riders and truly listening to the answers or trying new things that interest you.
Set yourself little challenges for each ride. Just one tiny little thing that you'd like to improve on for each ride.
Not only does that cultivate the growth mindset mentality but it also adds to the full ride experience.
Finally, value the learning process over the result.
It's not really the result that is satisfying, it's knowing you worked hard to improve and achieve your goal.
If you only ever look to the result, you'll always simply be looking for the next result rather than understanding and valuing yourself for the effort you made in getting there.
This is likely to lead to you reducing the quality of your goals over time. Reward hard work before talent or innate ability.
So there you have it, cultivating a growth mindset in life is generally seen as a huge step to personal happiness and wellbeing as continued learning allows us to expand our world and improve our goals.
So, if this is something you're looking to achieve - start it on your bike!
Craving more Health and Wellness advice?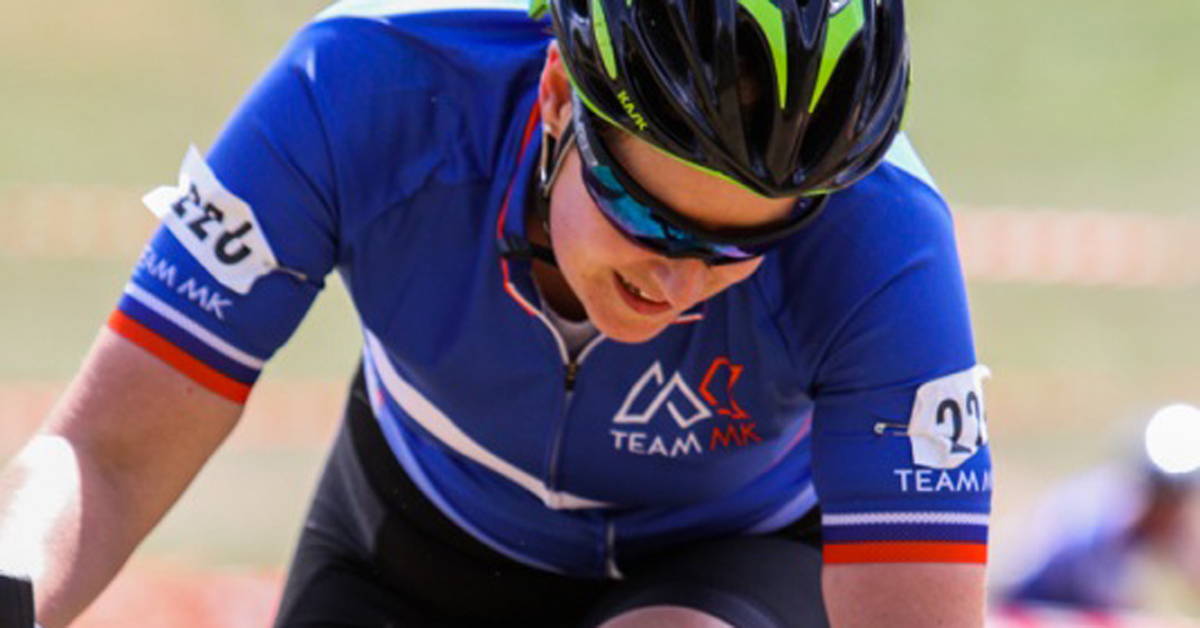 About Jeni Sanderson:
Jeni is a Positive Change Consultant specialising in using positive psychology and appreciative inquiry to energise positive change in both individuals and organisations. She offers life coaching for those looking to find clarity or to 'discover their positive core' in order to flourish and is a keen cyclist both on and off road, competing with our very own Fran in the Central Cyclocross league and enjoys the road and trails as well. when not working or on the bike, she spends time with her husband and daughter in a village just outside Bedford. You can find out more about Jeni on her website: www.jenisanderson.com