Are you hearing the distant call of your bicycle? It may be an unfamiliar sound, but it's surely out there, a siren call speaking to you from your shed or your attic.
Perhaps you've been gradually talked into trying cycling by a persuasive other half; maybe it's become a sudden necessity to avoid going stir crazy during self-isolation; or you may be an essential worker for whom other transport options have dried up during the Coronavirus era.
Whatever your reason, there's no time like the present to get on your bike! Spring is in the air, it's the ultimate form of physical and mental liberation and it will help you get fitter, leaner and more resilient.
But wait a minute, you cry, not so fast! It's been years since I last rode a bike. I don't know if it's a good idea because (delete as appropriate):
1. It's dangerous out on the roads;
2. I'm going to look like a plonker;
3. I'm going to get too cold / too wet / too hot;
4. I'm no good at bike mechanics;
5. I'm not fit enough;
6. It's going to hurt;
7. I don't fancy going out on my own.
Rest assured: you're not alone in having these doubts. Many people start out with all of them! And some are perfectly justified. But none can't be overcome. Let us help you get cycling with a smile on your face - here are our answers to these 7 common worries.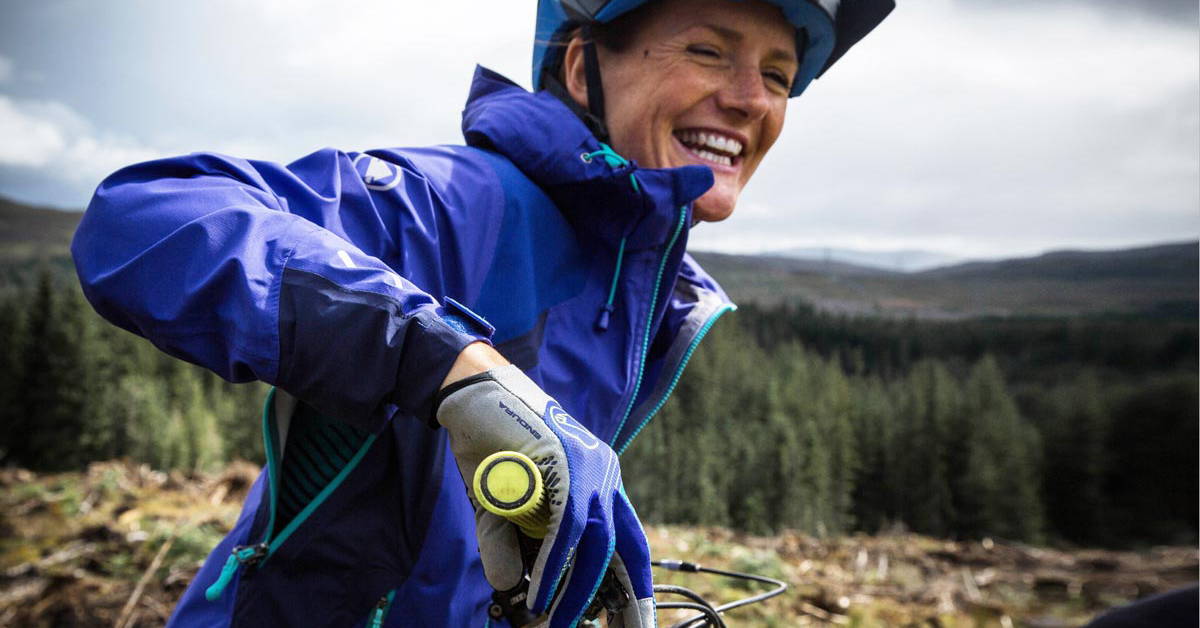 1. It's dangerous out on the roads
Granted, you have to have your wits about you on the roads. A minority of people who drive cars are not very good at it, or very kind. But they are a minority - and despite the headlines, a very tiny proportion of people get hurt riding a bike.
To minimise the danger, position yourself well on the road - that means not too close to the curb or unnecessarily far out. Cycling UK puts it better than we could in this diagram:
Make sure you indicate by holding your arm out horizontally when you're intending to turn, as you would with an indicator in a car.
Whenever possible, make eye contact with a driver that you have any concerns about - it can work wonders.
And check over your shoulder before pulling out to overtake any stationary vehicles or obstacles.
In short - remember that you're a worthy road user and should ride largely using techniques you might use if you were driving a car. Every time your confidence grows, so will your safety on a bike.
At the moment, with Coronavirus and isolation near their peaks, the roads haven't been so quiet or safe in decades. It's a total pleasure, and the perfect time to get used to cycling again.
2. I'm going to look like a plonker
If you've looked at lycra-clad whippets and thought they were from another planet - fear not. The majority of people who ride a bike don't have loads of gear, and you can ride in anything that's comfortable - and visible - to start with. Just make sure you don't let your trouser leg get caught in your chain!
That said, you'll soon find that if you ride further or more often, there are ways to make yourself more comfortable and more visible.
The one non-negotiable is a helmet: your most vital piece of kit. They don't have to be expensive (they all pass the exact same safety tests) but the more you pay the lighter and less obtrusive they tend to be. You can see our range of helmets here.
As for 'helmet hair' - humanity is still further from finding a cure for this than for Covid-19, but a decent brush in your bag should help. In reality, the endorphins from riding will soon overcome any vanity issues!
One other top tip - our VeloVixen padded cycling pants are our most popular product. Wear them under anything: leggings, trousers, dresses, skirts. They have a comfortable chamois pad in them, they fit brilliantly, they look fab and nobody else would ever guess you're wearing them!
VeloVixen Padded Cycling Undies
 3. I'm going to get too cold / too wet / too hot
There are good ways to mitigate all of these. In the cold, it's all about layers - more of them, not thicker ones. Keep your extremities covered by warm gloves or shoe covers, and go for a cosy neck warmer to keep the draughts out.
Neck Warmer Favourites
Getting wet isn't fun, but unless the heavens really open then a good waterproof jacket will keep out all but the bit that might creep in around your neck or sleeves.
Choose between a water repellent jacket that will keep out a shower and keep you well ventilated, or a fully waterproof one that will keep you fully waterproof at the expense of some breathability. Or, if you want full waterproofing AND breathability, there are some that do both!
On visibility, bear in mind that whilst hi-vis does make you somewhat more visible to drivers, scientific research has shown that it's actually movement that catches a driver's eye more effectively - so don't rule out other colours, even black.
Our Favourite Cycling Jackets
And if it's too hot? Well, what a nice problem to have! Take plenty of water, top up the suncream - and read our blog 11 ways to love cycling in the heat.
4. I'm no good at bike mechanics
Nor are most of us! Luckily, bike shops are still allowed to open under Coronavirus lockdown, meaning that unlike many other 'normal' things, a service isn't impossible.
Under normal circumstances, it's worth getting a professional to give an older bike an examination anyway. But if you can't get to a bike shop, then make sure you do these basic things before setting off:
Give the bike a basic safety check:
And if you do have a problem whilst you're out, make sure you carry a pump, spare inner tube and very basic multi-tool with you. If your bike's in half-decent shape, then the occasional technical hiccup will be far outweighed by the joy you'll get from it!
Don't worry if your bike's not very fancy - so long as it's works and is safe, it's fine to start with. But we're willing to bet, though, that once you've got the bug you'll start saving for a better one. After all, the better the bike, the easier the cycling!
5. I'm not fit enough
Isn't that part of the reason for getting on a bike in the first place? Start out gently - don't push beyond what you're comfortable with, especially whilst the NHS has enough on its plate already.
Find a steady pace that allows you to stay in control, focused on the road and breathing steadily rather than puffing and panting.
If you need to walk up a hill, there's no disgrace in that - imagine all those souls not even out on a bike at all!
Use gears to your advantage - try to keep a steady 'cadence' (rate of pedalling) no matter what gradient you're on. So if you're climbing a hill, choose a nice low gear; if you're pedalling down, pick a higher one or just enjoy the freewheel.
Cycling's known to be one of the best cardiovascular activities you can do, so after a few rides you should already start to feel more comfortable and find you're going with less effort.
6. It's going to hurt
The likeliest kind of pain in your early rides is actually that nice 'I've done something worthwhile' ache in muscles not used to the action of cycling. That soon passes!
The other most common soreness is from sitting on a bike in the first place - you know the sort... bum, shoulders, back. Avoiding discomfort altogether is an art rather than a science. If you can find the perfect combination of:
A saddle that works for your shape;
The right chamois pad in your shorts to suit your shape;
The right set up for your bike...
... then all will be well! Here are our thoughts on each:
- Saddles
It seems odd, but don't believe anyone who says 'more padding is more comfortable' - perhaps on very short journeys, but as soon as you start riding a few miles you're better off with a traditional bike saddle that fits you well.
Look out for female specific ones, but don't rule out others. Except possibly gel ones - don't place too much trust in them, they won't help much after the first few miles.
- Chamois Pads 
Whilst everybody is shaped differently, and it can sometimes take some unavoidable experimenting, it's broadly true that you get what you pay for: better padding, less discomfort.
If you're going more than a very few miles, a good padded bottoms (whether tights, shorts, 3/4 length or pants) should make a huge difference to your ride. Stretch your budget to what you really like, and can afford.
Great Padded Bottoms for Under £60
- Bike Set Up
As you become more experienced, you may well feel the advantage of a bike fit: ie. having an expert adjust the set up of your bike so that it fits you better, for more comfort and efficiency.
Watch our friend Dr Bryan Roberts, one of the UK's leading bike fit experts, in this DIY bike fit summary which you can do at home.
7. I don't fancy going out on my own
This is understandable, and as and when the world reopens there are loads of clubs and organised rides, such as Breeze, which allow you to find like-minded cyclists to ride with.
Whilst Coronavirus is still taking centre stage, however, riding solo is the best and only option. Keep distances fairly short and don't go too far off the beaten track and, with days getting longer and lighter, there should be no issues.
So there it is! For as long as we're allowed to ride bikes, we suggest getting out on two wheels and breathing in that fresh air! And if you're looking for even better advice than we can provide, make sure you've joined our famous VeloVixen Women's Cycling Chat Group - the warmest, most welcoming and most knowledgable resource we know of for a new convert to cycling!