Iris Slappendel is one of the most extraordinary women in cycling. Considering how many extraordinary women there are in cycling, that is high praise indeed. If you haven't heard of her, here's why she's such a beacon to us and many others.
Iris' star began rising with her professional career. From 2004 to 2016 she was one of the most recognised talents and characters on the cycling scene.
She was a powerful part of the Dutch national team and competed in multiple world championships. In 2014, she was crowned Dutch national champion.
But even during her professional career, she was so much more than a cyclist. When you first meet Iris, her imposing height combined with her disarmingly warm smile immediately tell you how she became such a huge personality within the peloton.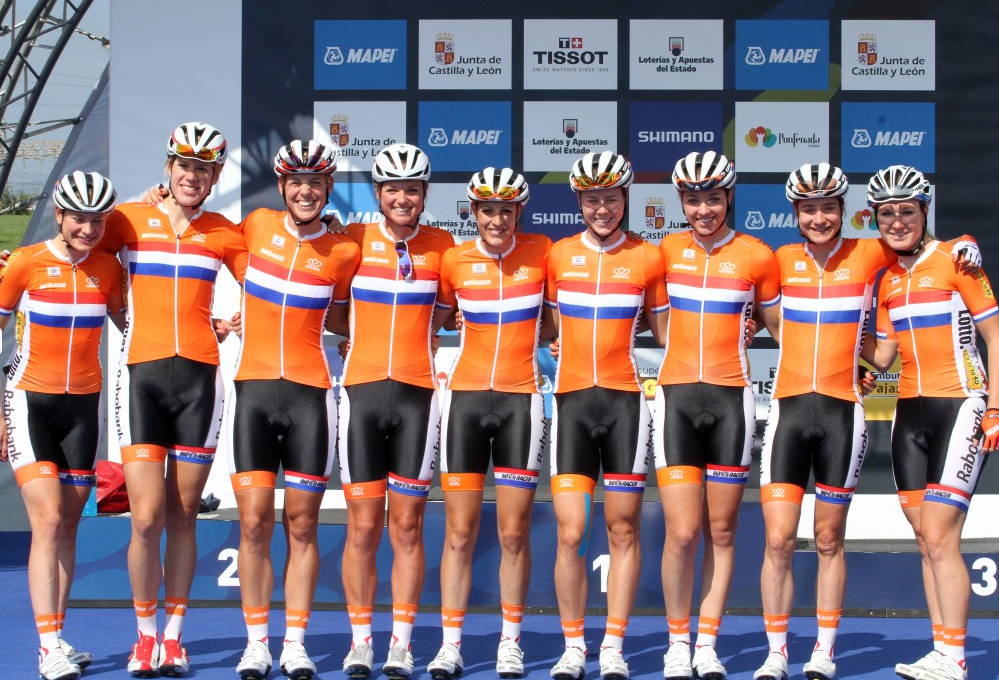 Iris, 3rd from left, representing the Dutch national team
Her cycling talent was immense. She spent years rubbing shoulders both as a team mate and opponent with icons of female cycling like Marianne Vos, and building a formidable reputation and an enviable list of achievements.
Iris Favourites
But as for any professional sportsperson, the biggest challenge can come with retirement. In Iris' case, she hasn't so much overcome that challenge as vaulted it with a pirouhette!
During her pro career, she was already designing: her design degree helped give her the pedigree and nuture her natural talent such that she was invited to design jerseys for the Dutch 2016 Olympic cycling team and the 2014 UCI's Road World Cup.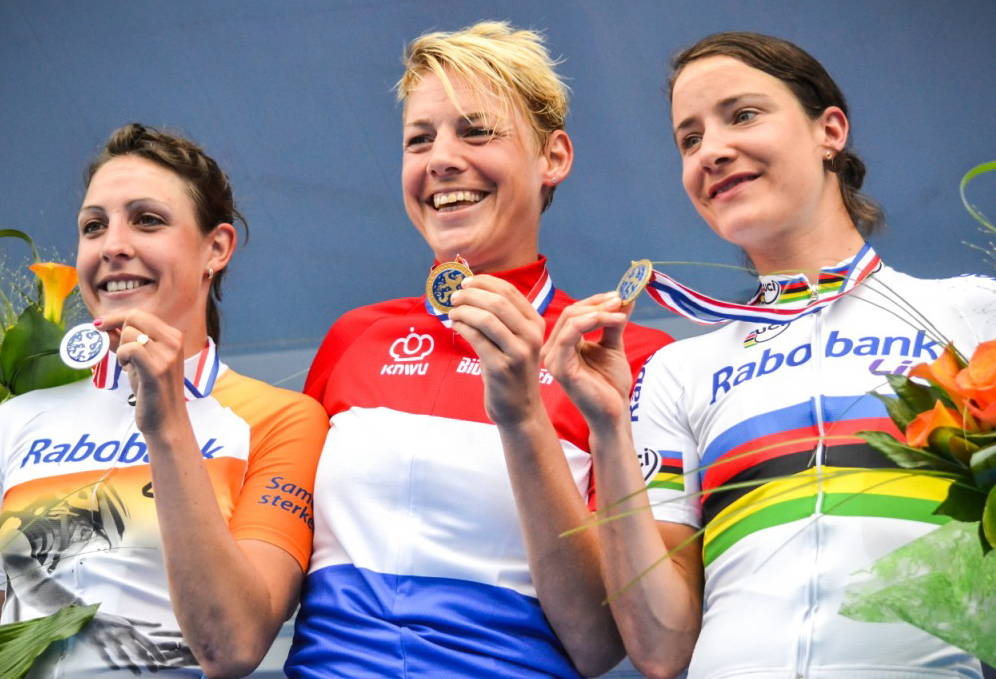 Since retiring, IRIS the brand has flourished. Running it as a solo designer, she not only designs the limited edition ranges, but also tests them and coordinates their manufacturing in Italy, photography and marketing.
Crucially, her first hand experience of what serious cyclists actually need means you won't find more technically proficient gear anywhere.
 And then there's the style. As she says herself, 'most importantly, I believe that technical function must not inhibit style' - which means her designs are as unique and stylish as she is!
Her mission is to 'bring together performance, innovation and contemporary fashion' - and you'll have to go a long way to find someone more committed to getting it just right.
There's more: as professional, she learnt about the need for support as a female cyclist.
So she did something about it.
The result is the Cyclists' Alliance. Iris is Executive Director - she basically runs it, it being the foremost organisation confronting sexism and inequality in women's professional cycling. It's an extraordinary achievement to have created it, brought on board the kind of figures that she has, and ensured that it makes a real impact.
But thereagain, we warned you Iris Slappendel was extraordinary, didn't we?