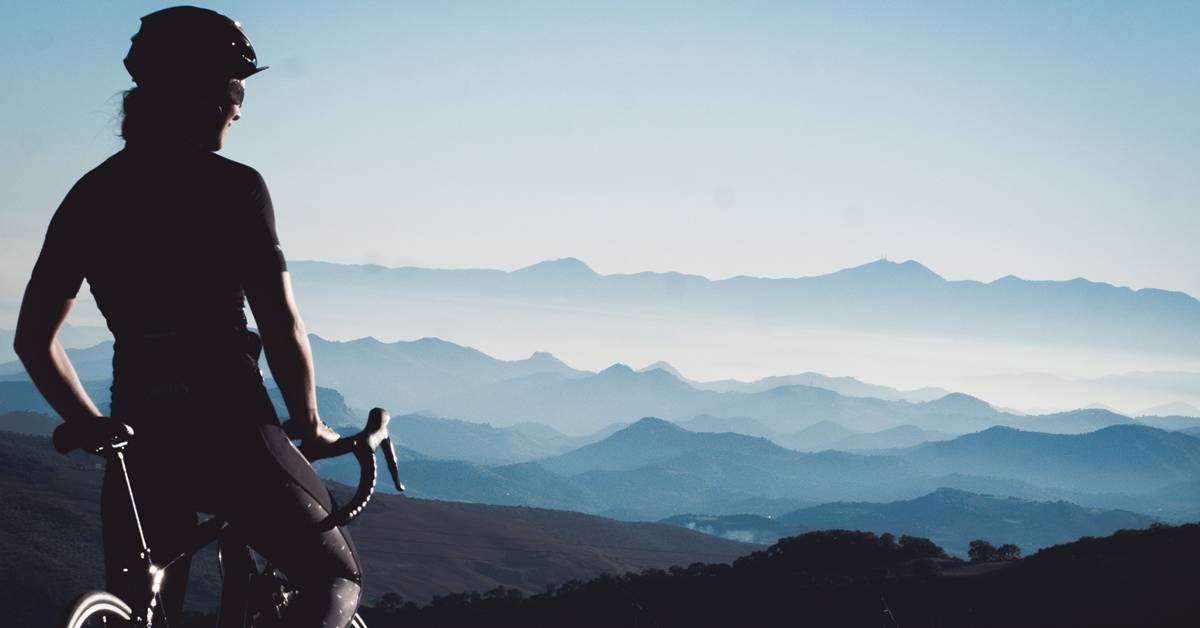 Don't get me wrong, setting yourself a big challenge is a great way to motivate yourself to increased fitness, becoming a better cyclist and, when achieved, a huge sense of euphoria and pride.
"I did it!!!" feels damn great.
I recommend setting challenges every now and again for those very reasons. However, this year I am focusing on something more subtle.
We don't all have time and resources to do a Lejog equivalent each year but that doesn't mean that setting cycling goals needs to be neglected. It means it needs a little imagination and sparkle.
I'm thinking about how to use my bike to enjoy all the lovely things my local area has to offer. How to make the most out of a spare few hours and really get meaning out of them... not just tick off the miles.
After all, that's what life is all about isn't it? The little things that all add up.
1. Make a new friend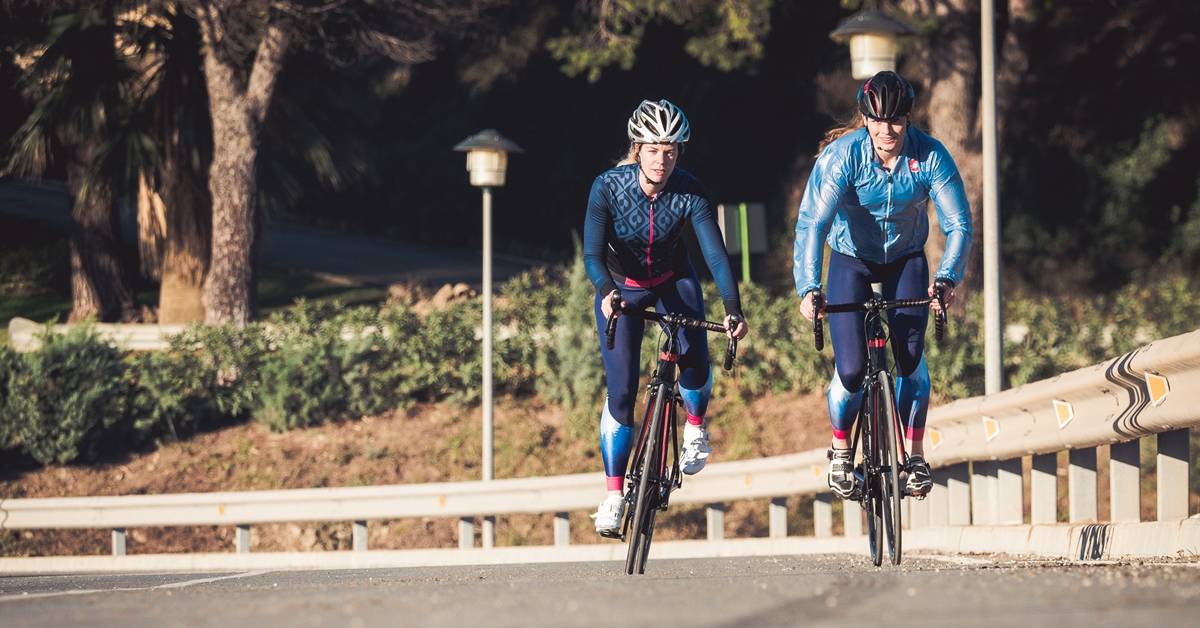 I find that making friends as an adult is a really hard and weird thing to do. You can't get away with just asking someone you like the look of if they want to be your friend anymore!
You can, however, invite them on a bike ride.
It's the best thing ever turning the pedals in the company of someone new and interesting with a shared passion for bikes, and as grown-ups we all too often get stuck in our habits and groups. Branch out and ride with someone new!
But, where do we find all these new friends that are just waiting for our invitation?!
Well, it takes a little nerve, because our society is not really set up to go out of our way to be super friendly to people (we're in the US).
But it really is worth the effort.
I've contacted people I've seen online so many times simply because I've seen that they've ridden somewhere that I want to ride, or I like the way that they ride... and I've not been rejected yet!
Don't be vague: offer a venue and an option of days and times. Tell them "I'm new to the area" or "I'd also like to ride that place" or simply "I find it hard to find other females to ride with".
Cycling makes us all feel like kids again anyway. So go ahead and embrace it into all areas of your life. And don't worry, I'll be your friend if no-one else wants to!
Our current favourites
2. Buy bread
This might sound twee and overly à-la-chic, but really there is nothing nicer than a lazy weekend morning and warm, crusty, fresh bread.
Make a point of going by bike to the bakery and create your own movie where you're the one who breezes through with the wind in your hair saying "bonjour" to everybody you pass on the way.
It's bound to set you up to start the day in a good mood, and it only takes a few minutes! No basket? Wear a cycling jersey with back pockets.
3. Visit different cafes and rate the coffee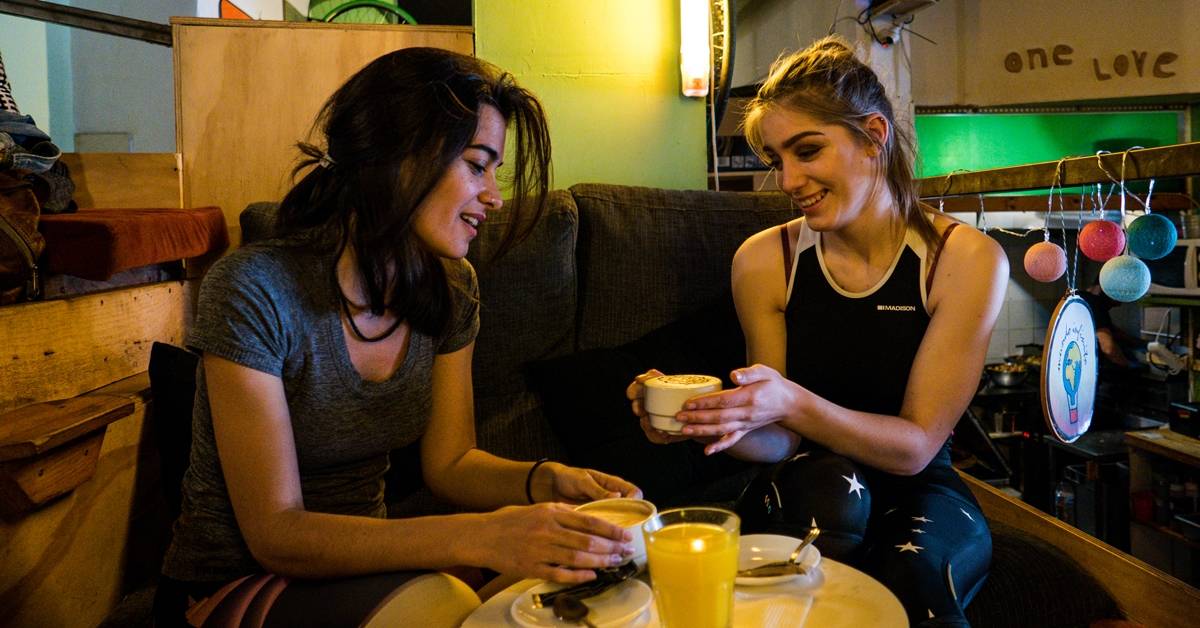 Setting goals is often about pushing ourselves out of our comfort zones. It gives us a new perspective and forces us to push beyond what we already know.
But this doesn't have to be a year-long obsession.
Cycling gives us freedom, so why not make the most of that and break your habit once a month. You have your favourite coffee stop?
How do you REALLY know it's your favourite?
Have you tried every single one within riding distance?
No? Well what are you waiting for?
It's lovely to have a familiar group and route and to know exactly what you're going to order when you get there. But what if there is somewhere that does even nicer coffee, that let's you lock your bike inside and has handmade energy bites with organic chia seeds?
And...if it turns out to be crap, well, you can tell your regular all about it the next time you're out.
4. Try a different discipline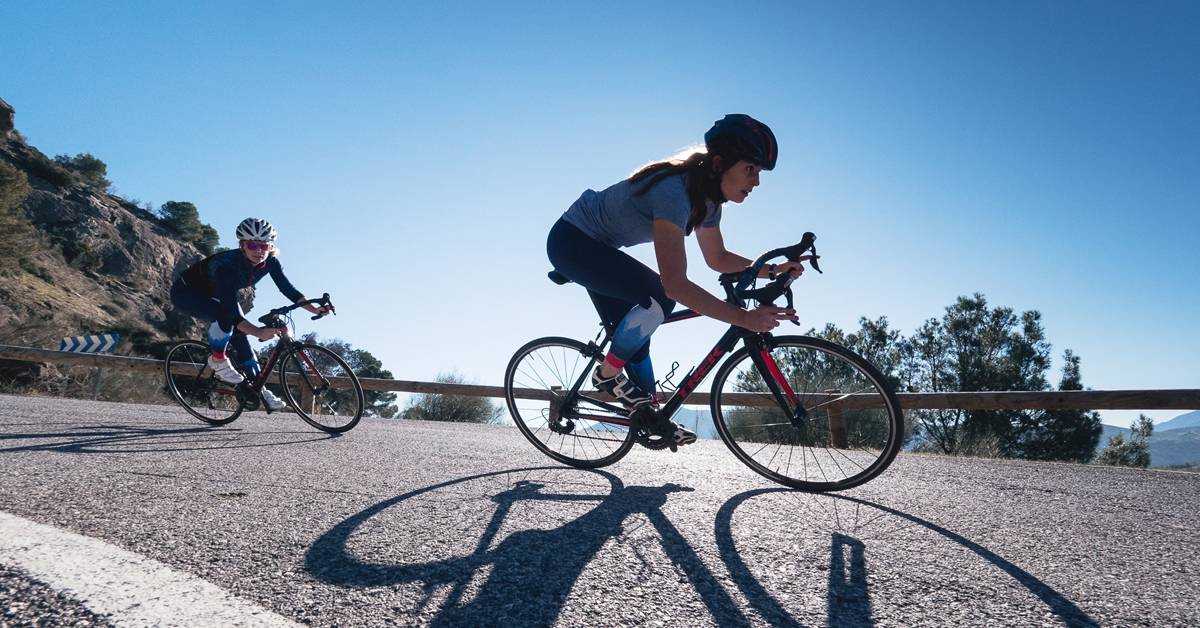 Anna and World Cup MTB racer Veronika Widmann descending - on tarmac!
Tribalism within cycling is dying (that is not a known fact, it's just something I reckon I'm observing more and more).
There is no point in roadies slagging off downhillers, or racers sneering at commuters any more, because it is no secret that all disciplines can learn from each other. All the pro's have more than one bike, so why not give "the dark side" a go?
If you always ride on the road, try booking a day at a trail centre that has blue runs and bike hire. My fave place for this down south is the Forest of Dean and Dalby Forest for up north. You'll learn some core bike handling skills....and have a ton of fun whilst you're at it.
Die hard MTBer? Look, I know you ride for fun and that's the only reason to do it. But if you invest in a cheap road bike and start commuting to work or doing the occasional long distance pedal you will reap the benefits of fitness on the trails.
Over the last couple of years, my fitness took a back seat and my skills and speed downhill really suffered for it. Put a bit of time into road cycling and your MTB rides will become even MORE fun!!!
5. Sunrise / Sunset photo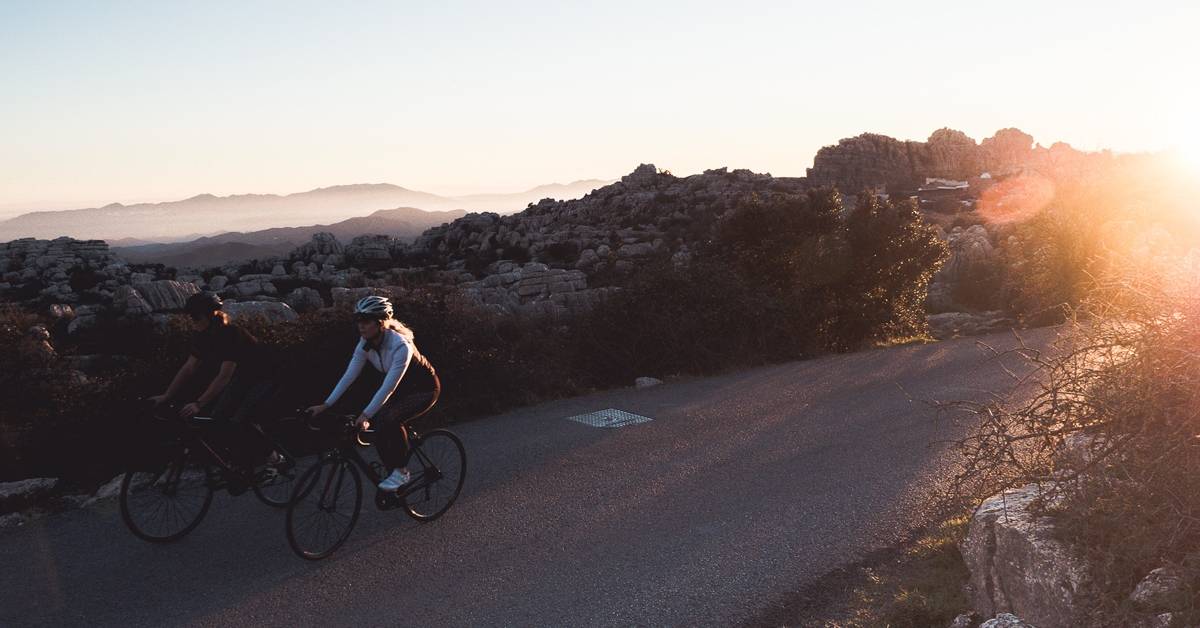 Anna soaking up another Spanish sunset near her home
Experiencing something or somewhere on a bike is a totally different experience than walking or driving.
Sunrise and sunset are magical times of day no matter what, and to be bathed in an orange glow whilst cruising on two-wheels is even magical-er.
I have a couple of spots that I know of that do really killer sunsets (I'm not much of a morning person!). And I love to time a ride to get to the sweet spot exactly when I know I'm going to be totally absorbed within in.
It's cool to enjoy it for what it is, but it's even cooler to snap a photo to prove you were there.
One thing though - don't forget bike lights for the other side of the daylight. You can also try our Anna's Legs reflective leggings too for some extra visibility!
I'm really looking forward to 2019. Not for anything massive to be honest, just to be really remembering exactly what cycling means to me on a daily basis and getting the most out of the little things.
Good luck to all of you that are hitting a bucket list target this year. And to those of you who are just pedalling and doing your thing, I hope this gives a little bit of inspiration.
Please do comment with your little, lovely ideas and keep us posted with pictures during the next 12 months
Anna xx
 Share your adventures and goals with us on Instagram!