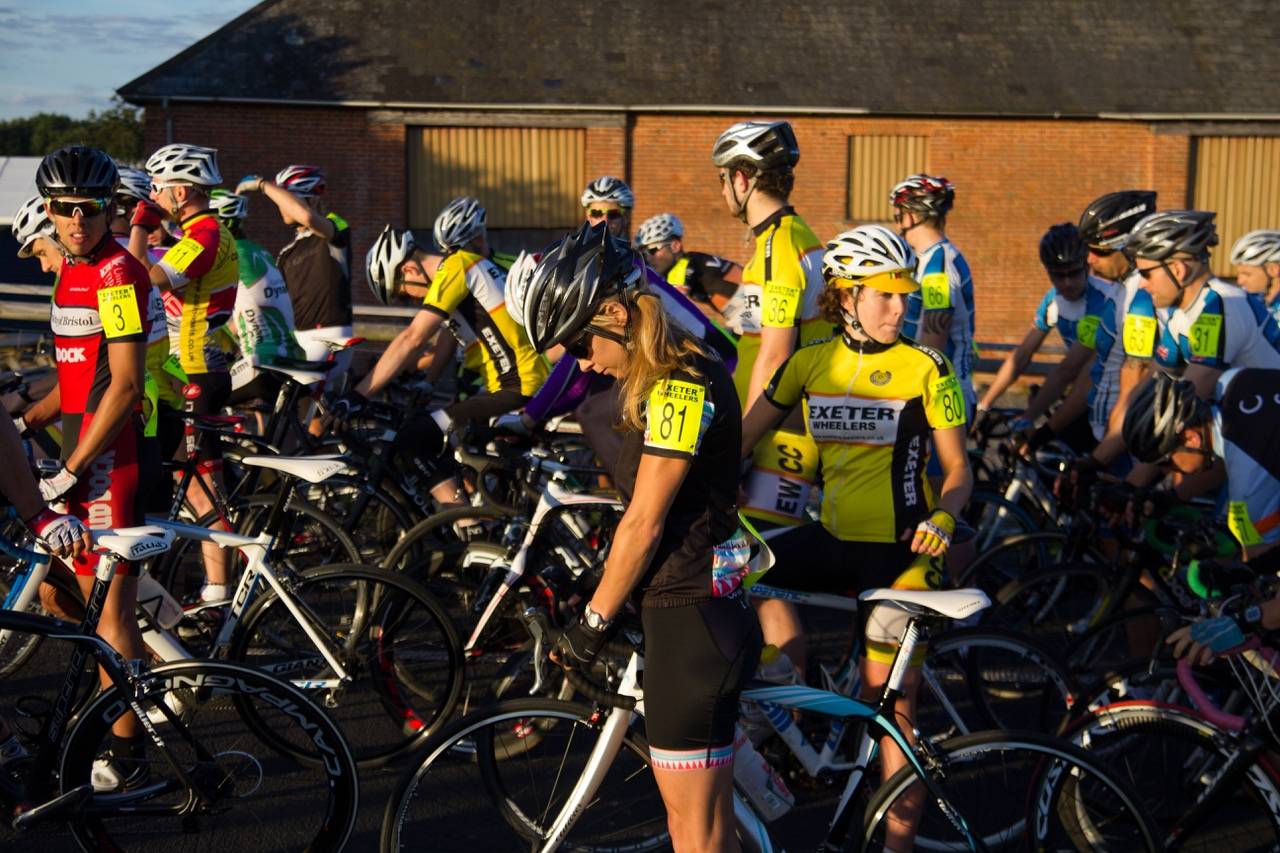 As road racing season kicks off for another year I'm excited to pull on my skinsuit, lace up my shoes and get stuck into another six months of pushing myself to the absolute limit and squeezing every last watt from my screaming legs.
There's no denying that road racing is really hard.
If you want to do well for yourself (and I'm not even talking about placing well, I mean if you want to do yourself justice) then you're going to have to deal with nerves, physical pain, perhaps some fear and potentially some risk. These are all things I choose to accept.
That doesn't make me a badass, it just makes me a bike racer.
I think that sometimes, women get an idea in their head that all bike racers are fearless machines who don't even really need to try. I may have just listed some of the challenges of bike racing but just because I deal with these on a regular basis I'm not particularly different from anyone else, I've just had more practice.
It's easy to think that you're the only one facing struggles, the only novice or the only one who is scared when the reality is usually far from the truth.
With that in mind, I'd like to tell you about my first race and in doing so, hopefully, encourage you to try one too.
*       *       *
Everyone has to start somewhere and I came to bike racing late in the game.
Though I'd been cycling regularly for a long time, I rode for pleasure rather than sport and I did no particular training, preferring instead to simply ride my bike.
I didn't know the etiquette – was I allowed to ride on someone's wheel?
Speaking of bikes, I'd not long before moved to Devon from London arriving with just a fixed gear bike and a mountain bike I'd only ridden twice and I quickly discovered that a bicycle with one gear and no brakes wasn't ideal for Devon's hills.
I borrowed a steel behemoth from Charge Bikes to get myself going then tried a couple of different bikes on loan from Total Women's Cycling, for whom I was writing at the time.
New kit day
Gradually upping the mileage I was doing, I joined local cycling club Mid Devon CC, tried a few group rides then decided to try a closed circuit road race, or criterium ('crit'), having literally no idea what to expect at all.
The evening of the race I turned up at Westpoint, a track just outside Exeter with a short incline, a rolling chicane and a sweeping left-hander in an anti-clockwise circuit.
I rolled around aimlessly to warm up, not wanting to do too much in case I tired my legs out then lined up at the start with a bunch of other women who looked very much like they knew what they were doing.
Was it just about how much pain you could stand?
In case I wasn't scared enough already, the organiser had decided to run a men's race at the same time as the women's to make the most of the fading daylight and had us line up for a joint start.
Being mixed in with the guys terrified me.
Would I be in the way or get knocked off? How would I know they were coming once they came round again?
In the event, once we were off the men's race was far from my mind… and far away geographically as they sprinted off and I was left behind.
... there was no way I was giving up in front of everyone!
Unfortunately for me, the women gave it some welly at the beginning too (as can only be expected!) so I struggled to stay with them.
Totally unaware of how racing works, I assumed the women taking it in turns to 'give a draft' to those behind were doing because they were friends with each other. I figured I wasn't part of that set up because I didn't know anyone.
I didn't know the etiquette – was I allowed to ride on someone's wheel? It was less than half a lap before I was dropped and left behind.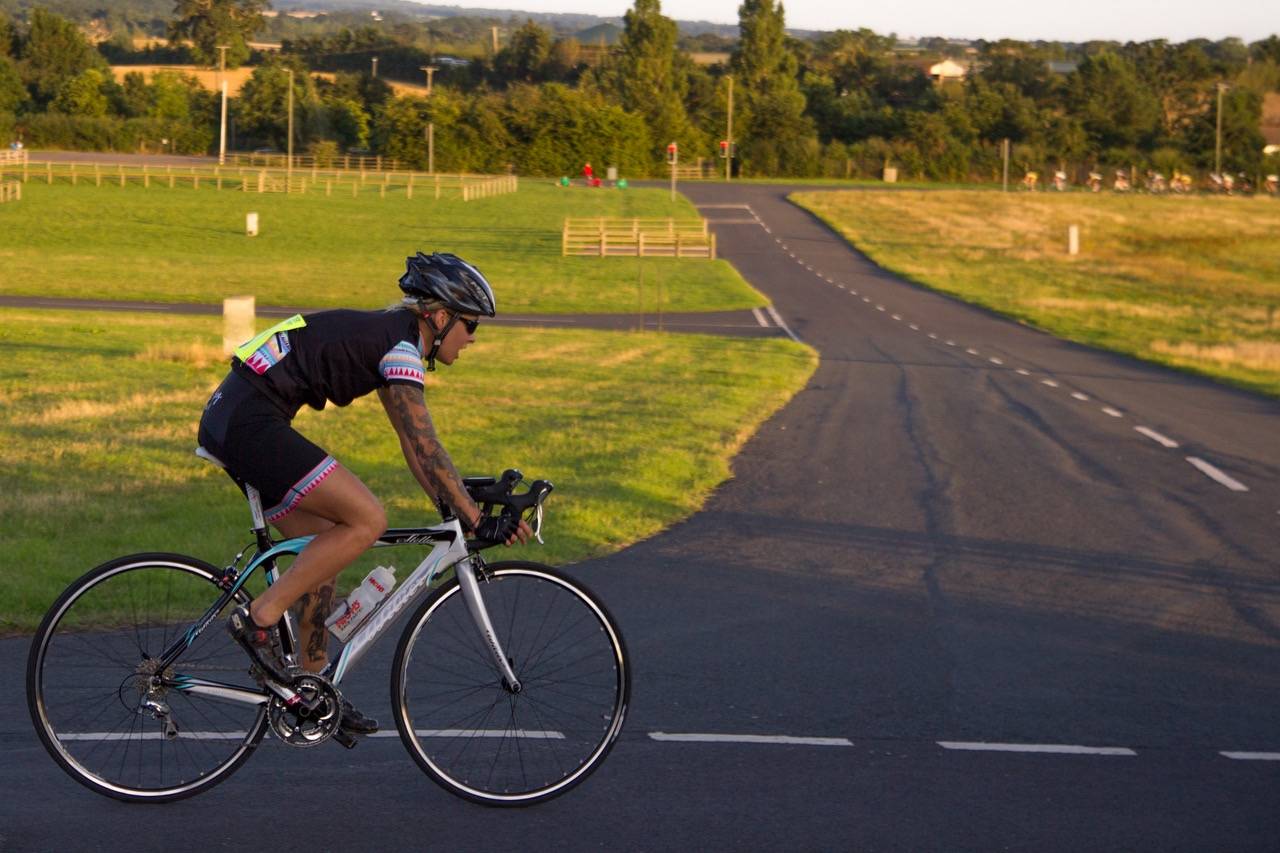 Riding on my own was incredibly hard work and - not wanting to look rubbish - I pushed myself so hard that I could feel the bile rising from my stomach whilst my lungs seared with scorching pain.
I completed lap after lap of this solo Time Trial, honestly not exactly finding much joy in bike racing.
Was it just about how much pain you could stand?
My salvation came when the large group of men began to pass me and I was temporarily able to ride as part of a pack. The brief respite from the wind was fantastic and rather than being scary, being part of a peloton turned out to be enormous fun.
I really enjoyed riding in close proximity to so many other cyclists, probably because riding on my own had grown pretty monotonous.
finishing your first bike race, even if you come last, is the first step of an exciting journey
Those brief periods of time that I was able to ride with the guys made me want to keep going and showed me why bike racing, though painful, was considered fun.
There was also the small matter of my pride – there was no way I was giving up in front of everyone!
So I plugged away at the race, partly wishing it would all be over so I could stop hurting but also enjoying the thrilling moments where I could ride with others and test my bike handling skills rather than simply my fitness (which I knew could do with some work!).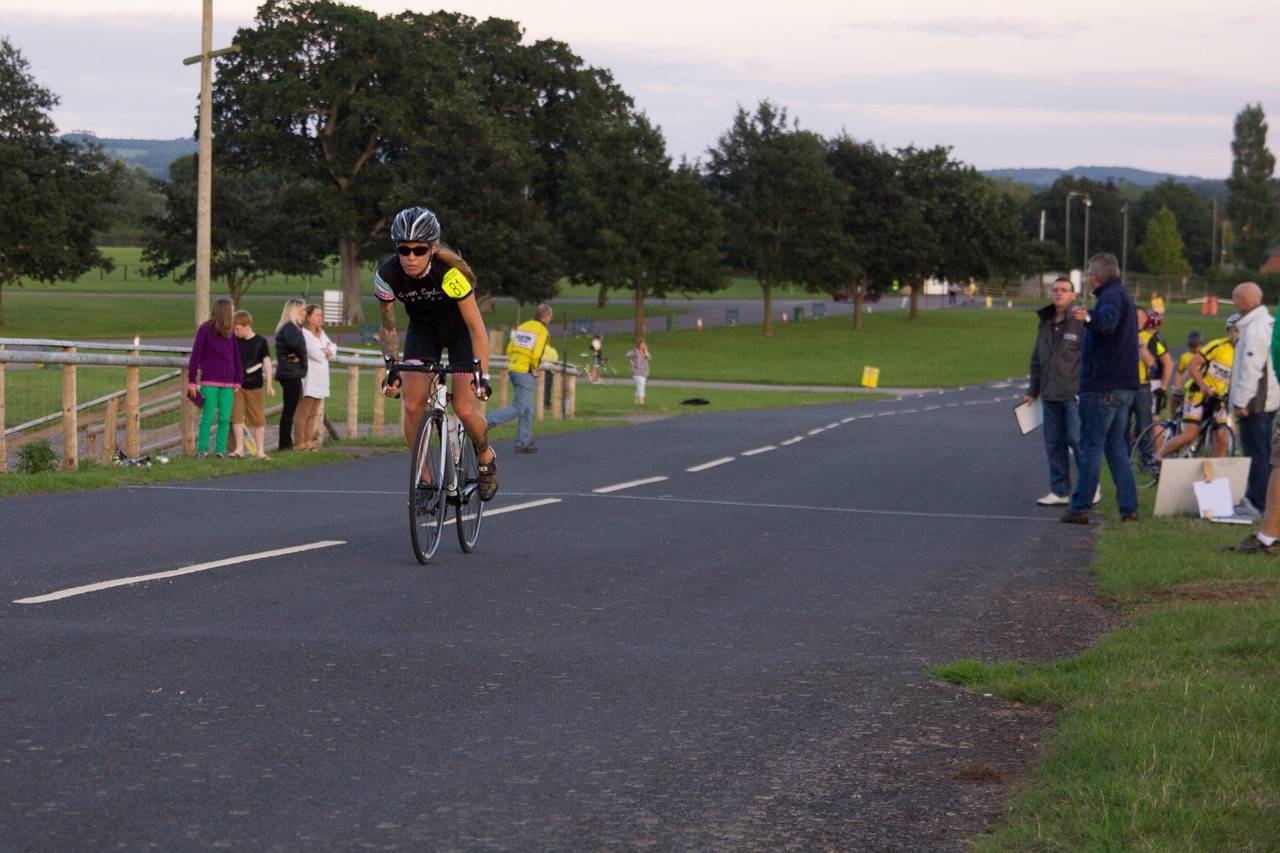 As I huffed, puffed, panted and sweated my way round lap after lap after lap and battled with myself to keep going, I realised that many of my fears about racing were unfounded.
Yes, it was ridiculously hard and I was on target to come last, but it didn't look like anyone else was finding it particularly easy and rather than laugh at me, people were cheering and encouraging me with gusto.
Forty minutes after starting I rolled over the finish line and pretty much collapsed on the grass, elated rather than disappointed. Because finishing your first bike race, even if you come last, is the first step of an exciting journey.
So if you're considering trying racing, I'd definitely encourage you to take the plunge and give it a go.
Set yourself a target that's feels reasonable to you, whether that's simply to try a few laps, practice your cornering, finish the race or to stay with the group for as long as you can.
Then go back for a few more races and try again because it can take a while to really know whether it's for you or not – sometimes things aren't love at first site but they're worth persevering with.
As I said, bike racing is hard.
But the harder things are, the greater the rewards.
Are you craving your cycling tribe?