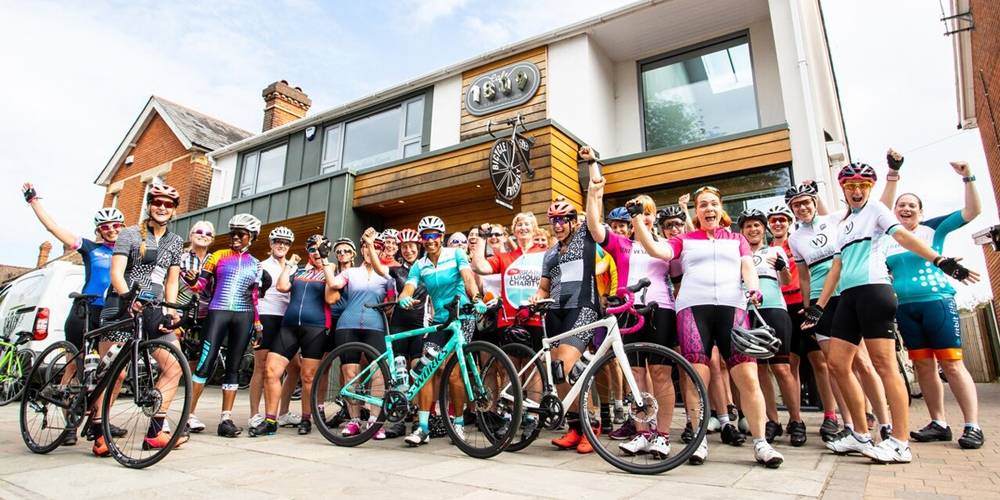 How my ride went with Dame Kelly Holmes; clue: I wasn't first up the climb, and I didn't win the sprint to the café!
I had the privilege of going on a women's bike ride with Kelly Holmes last month. Yes, Kelly Holmes, the double gold medallist from track and field.
Recently she's got into cycling, having become an ambassador for Specialized and taken part in Ride London.
Oh, and she owns a cycle-themed café near Tonbridge, Kent, called 1809 – which happens to be her race number for those famous 800m and 1500m races at the Athens 2004 Olympics.
I think it's good to ride in a women's group," Kelly reflects
As the ride was heading out through the Kent lanes it was pretty logical that we set off from her joint. So that's what around 30 of us did.
We were split into different ability groups, with people's experience ranging from a few months to many years. Some women had just managed to conquer local hills like Ide Hill, while others had taken part in Ironman triathlons, ridden one stage of the Tour de France (the Etape du Tour), or done extensive cycle touring in the UK and abroad.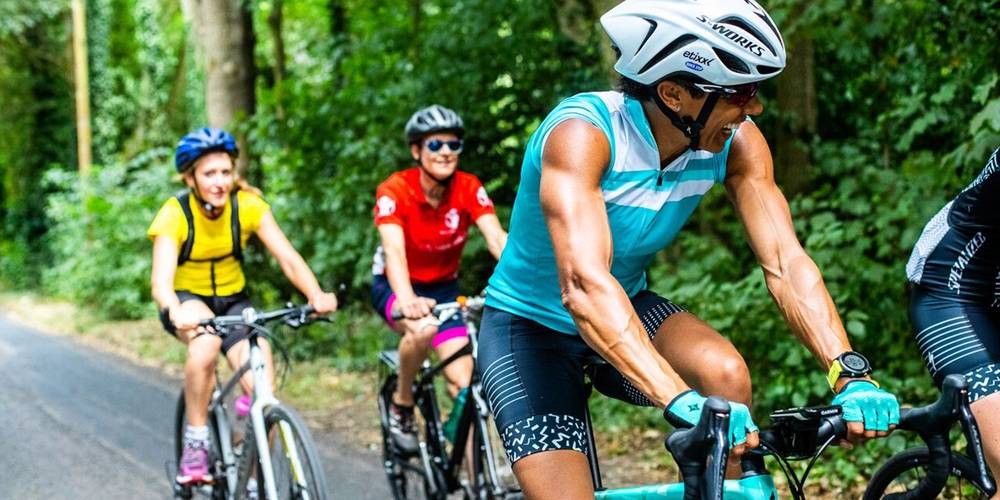 I was put into the "intense" group, which averaged 16mph, and had Kelly riding with us. Although I am far off the pace of being the cycle racer I used to be, I considered myself fit enough to join this group. We set off at a fairly brisk pace through Penshurst, then on to Bough Beech Reservoir, with people chatting among themselves.
There were a couple of women from Sevenoaks Triathlon club. Jenny and Val had both recently completed Ironman triathlons in Bolton and Hawaii respectively.
It's fair to say she's had a couple of ups and downs over the years...
Also in the group was Rachel from Kent Velo Girls Cycling Club. She was fresh back from France, after having ridden the Etape du Tour (from Annecy to Le Grand Bornand via col de la Colombière).
It's a small world because I also bumped into Aurelia, a woman I knew from running. We'd been up against each other in the closing stages of a few races, and so it was uncanny to run into her on this bike ride. I hadn't realised she was into cycling.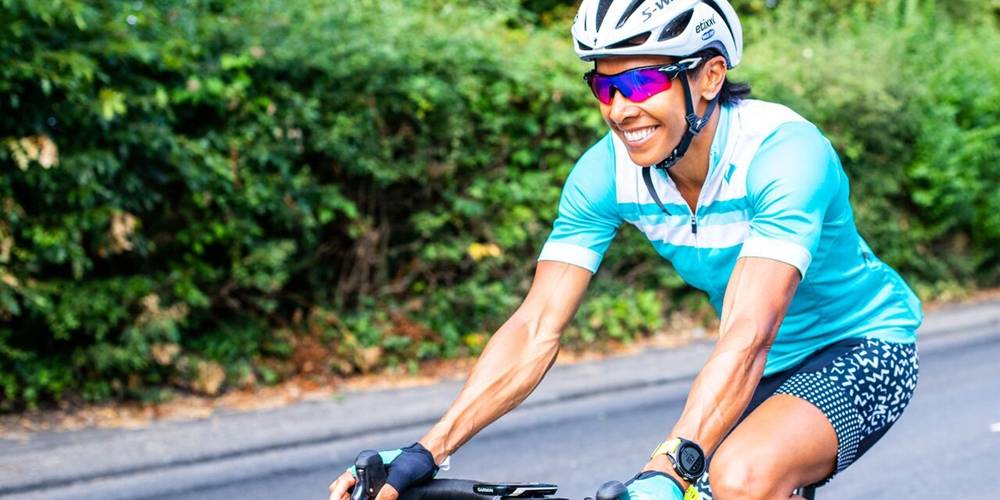 Then there was Dame Kelly.
Kitted out in a new S-works bike with matching kit, she looked every bit the part, and was looking pretty lean and mean.
I felt good in this group. It seemed the right level for me.
Then we arrived at Yorks Hill and that's when my cover was blown. Kelly sailed off into the distance, leaving us standing, while the rest of us ground up the 1.3-km ramp in various levels of ease or difficulty.
I was definitely in the "difficult" category. In fact I was standing, as three-quarters from the top, just when the gradient was over 20% I put my foot to the ground, and....walked!
It's going to be an opportunity of a lifetime for them
Jenny from Sevenoaks - with Lancashire hills in her legs from the Bolton Ironman - was behind me and shouted words of encouragement to carry on riding, but my legs weren't having any if it!
So in the end I met the ladies at the top of the hill, feeling reassured that at least I can walk uphill in road cleats!
However, deep down it felt slightly embarrassing that this hill, which had been part of my training rides a few years ago, and even in a hill climb I did, had beaten me!
Hey ho! There was a great camaraderie among us and we applauded our respective efforts at the top of the hill, before pressing on down Ide Hill to reach the Westerham Cyclery for a (perhaps) well-deserved coffee and cake.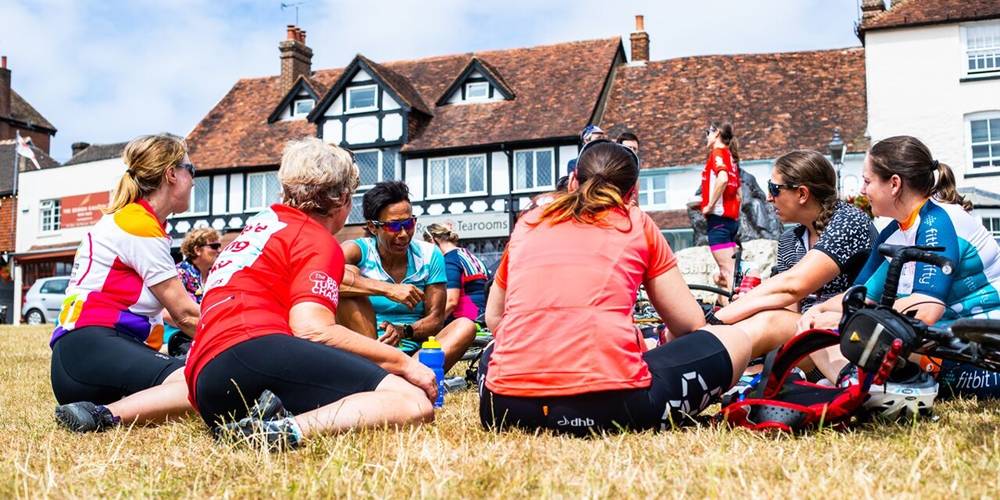 Lounging on the not-so green grass in the sun was a great opportunity to mingle and chat. This was an opportunity to catch up with Dame Kelly.
It's fair to say she's had a couple of ups and downs over the years since saying goodbye to her illustrious athletics career, but she has really found a great outlet in cycling.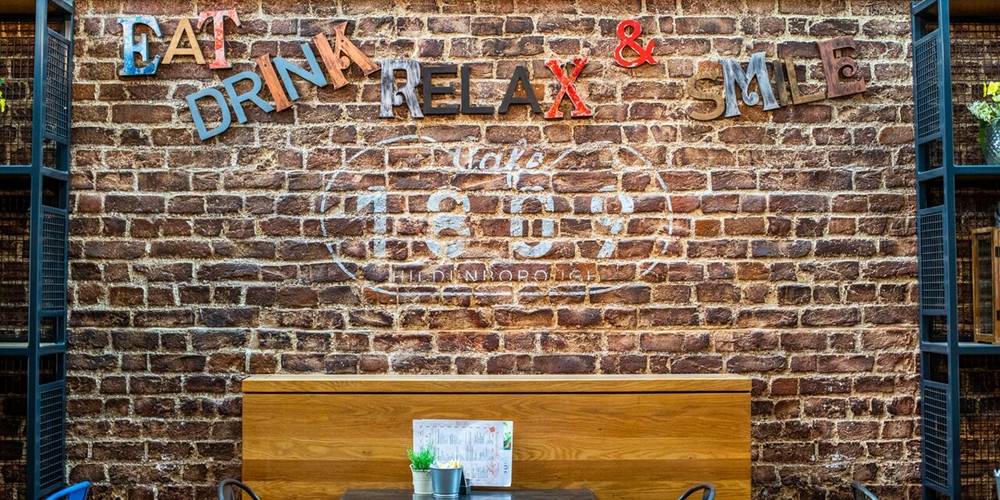 Her café, 1809, which opened in Hildenborough, about three years ago, has become a popular hang-out with local cyclists, and Kelly is keen to make it a welcoming bolt-hole for the local community.
She is also keen to encourage cycling among those who may not feel so confident in sport, hence the women's bike rides.
For Ride London, Kelly was particularly looking forward to riding the Ride London 46-mile sportive with nearly 500 disadvantaged young people as part of Dame Kelly Holmes Trust, in conjunction with PruGOals, which is supporting youngsters through Prudential Ride London intiatives. Kelly said:
"The young people are from all over the country, some from areas of deprivation. Many of them have never had a bike or don't know how to ride a bike, so we have been on a programme since January, training them and preparing them physically and mentally for the Ride London 46, kitting them out with clothing and a bike, building their confidence. It's going to be an opportunity of a lifetime for them."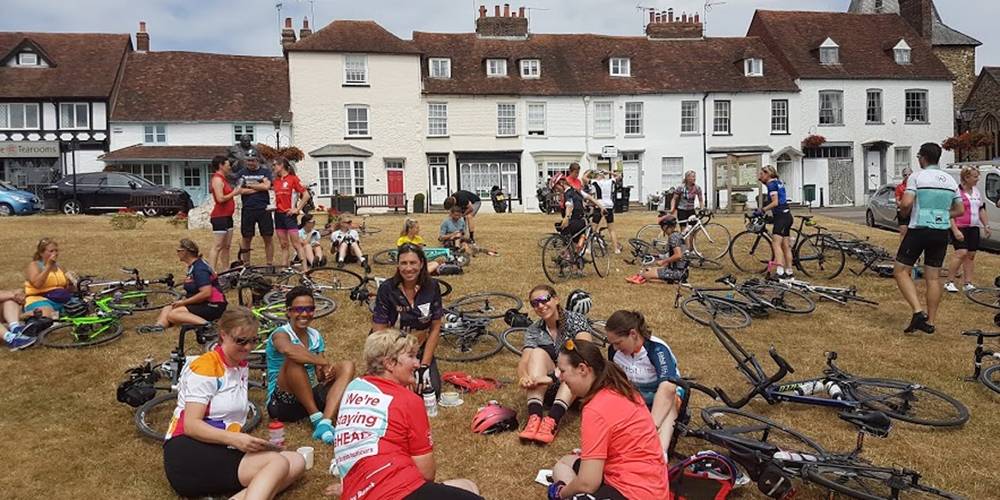 As for Dame Kelly's training? From what I could see it looked very much on track (no pun intended). However, she's had to recover from surgery on her shoulder following a crash last year, as well as other set-backs.
But her drive to achieve goals has kept her strong, as well as a punishing spin class regime at her local gym.
After a cappuccino and a selection of brownies and flap jacks I was ready to get back on the bike and burn off a few calories for the last part of the ride, which was thankfully only gently undulating, albeit at a sustained pace.
Dame Kelly stayed back at the café to chat to the groups riding at a less speedy pace. For her it was a good to encourage riders of all levels.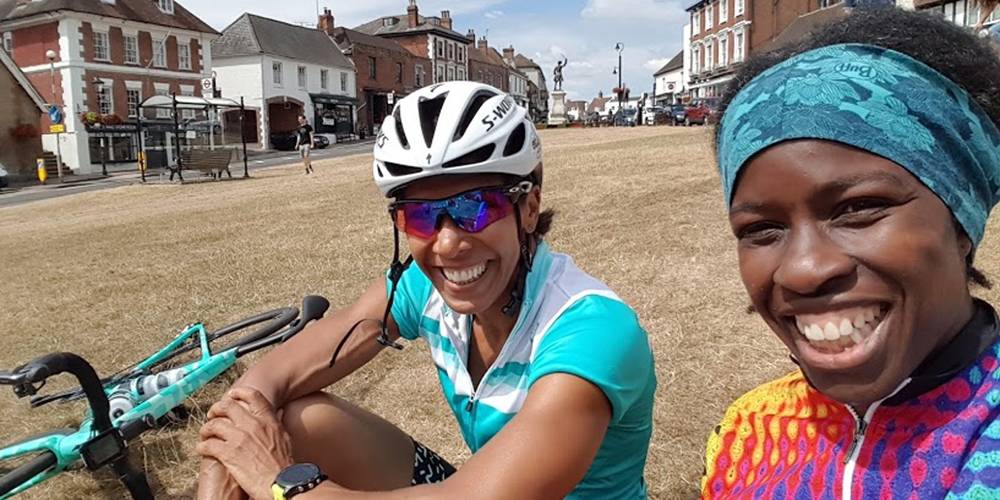 "I think it's good to ride in a women's group," Kelly reflects.
"From my experience women tend to be a lot more open about their issues around their body image and their weight, and not having the confidence to do things with other people, or feeling embarrassed about learning something new.
"What was really good about this group was we had people of completely different age groups and experiences - people that had entered high level competitions like ironman, and others who had just been overseas for a holiday ride – and everyone was encouraging and supporting everybody, and that's what I like to do."
We arrived back at Hildenborough happy with our 60-km ride, having made new buddies and discovered new places. I will be back at café 1809, but I will only allow myself a cake if I get up Yorks Hill without stopping to walk!  
Discover more of the adventure...