Have you ever cycled into direct sunlight and felt like your eyeballs were melting in their sockets?
Ever been victim to a pesky bug flying into your eye mid-descent? Is your ride partner magnetically attracted to loose road chippings?
Are your foliage-ducking skills so terrible that they're talk of the local trail club?
Well, let us guide you into the wonderful world of cycling eyewear, where looking spec-tacular is as simple as providing your eyes with the protection they deserve.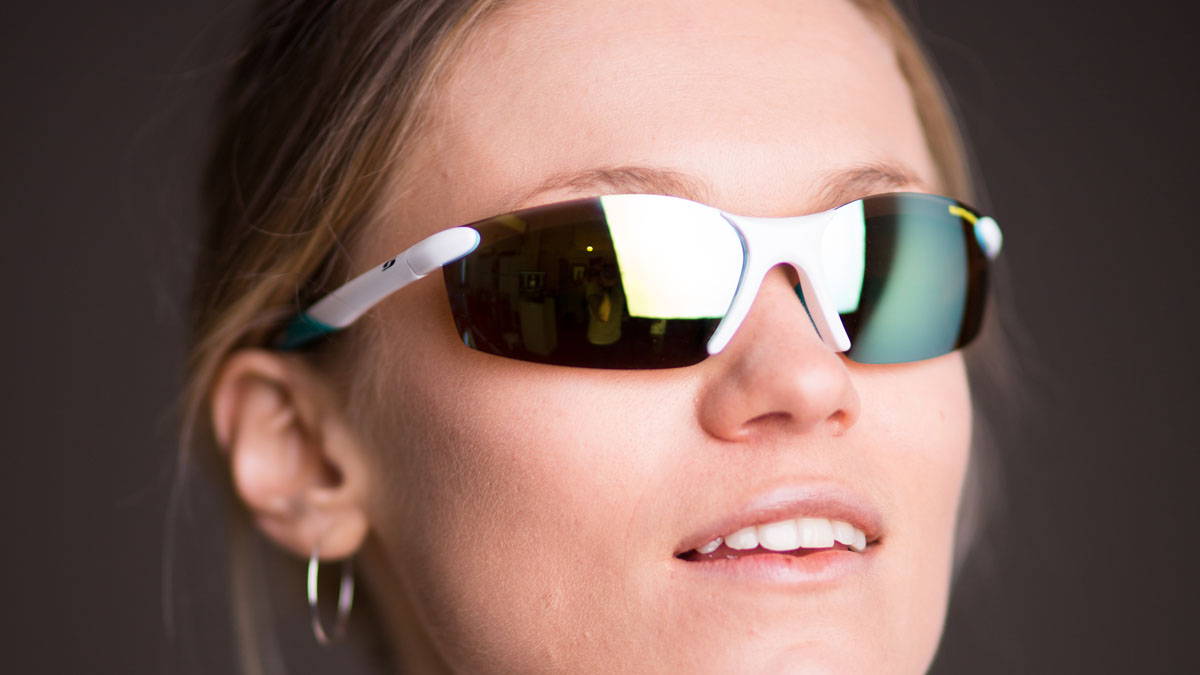 Meet Sunwise...
Sunwise have been our preferred make of women's cycling sunglasses for some time now. A fellow Oxford brand they produce top quality, super-stylish sports sunglasses that works for any kind of activity (or inactivity, for that matter), but especially for cycling.
Crucially, we feel you get real value for money through not paying for one of the notoriously pricey 'big' brands. Especially because (whisper it), Sunwise share factory facilities with plenty of them anyway!
Every bit as well designed and finished as the household name sunglasses they rival, they've steadily expanded their ranges through focusing on specific sports - starting with running, and moving through the likes of cricket, golf. And - you guessed it - cycling!
Each pair has its own special features, but as standard have the following bragging rights...
100% protection from harmful UVA and UVB ultraviolet rays
Lightweight, durable, flexible polycarbonate frames
High optical clarity
Impact & water resistant lenses
Wrap-around lenses to give greater protection on your ride
Flat arm profile that works perfectly with a cycling helmet or cap
Which Pair is Best for Me?
Read each of the statements below, which one is most applicable to you?
Challenge 1
I need a pair of sunglasses that can adapt to changing lighting conditions without me having to stop my bike and adjust manually
If stylish convenience is what you're after, the Sunwise Chromafusion range are right up your street. The lenses are light reactive and will automatically adjust the level of tint to perfectly suit the changing conditions.
Solution: Chromafusion lenses
The Hastings Collection offers Chromafusion panoramic lenses with anti-fog technology - top-of-the-range build and design at accessible prices if you're looking for the best.
We've had a great response to the Hastings design, with many people saying that they've justified the investment almost immediately as the larger lenses are ideal to keep bugs, dust, spray and other road debris out of your eyes.
The Waterloo Range also includes Chromafusion lenses with anti-fog technology, a shape we really like and some fantastic colour schemes. The Waterloo shape looks especially elegant in 'everyday life' when you're not on your bike!
Challenge 2
I need a pair of cycling sunglasses to wear exclusively in the sunniest conditions that offer the best visibility possible
Solution: Polarfusion lenses
You need a pair of strong light lenses to maximise your visibility whilst also reducing glare. The Sunwise Canary Wharf or Parade sunglasses with Polarfusion technology will offer the best visibility in the brightest conditions.
If you've ever experienced light reflecting off water, street furniture and vehicles, you'll understand exactly how severely it can effect your comfort and visibility. Polarising lenses contain a special filter that blocks this type of intense light, protecting your eyes and giving you clear vision on the route ahead.
Challenge 3
I need a pair of sunnies that work in a variety of lighting conditions, but I'm on a budget so would like to try keep the price down
Solution: Interchangeable lenses
Interchangeable lenses will work brilliantly for you. This means that you'll get a number of different lenses, each one suited to a different level of lighting. If the conditions change, whip out the lens and swap it with a more suitable one with two simple 'clicks'.
Sunwise Favourites
Need some cycling kit advice?
So match those shades to your bike, outfit, eyes and cycling needs (delete as appropriate) and get out and ride - with comfortable, safe and happy eyes.