At the end of my first cyclocross racing season in January this year, I had a bit of a turning point.
I'd totally and head-over-heels fallen in love with off road riding, both on my cx bike and now the mountain bike has joined the fleet.
Before the CX season had kicked in, I had booked road riding trips to both Mallorca and Girona and although I was unable to go to Mallorca due to my little one getting a nice bout of chicken pox, it was almost a relief as I had started panicking about the miles and miles of road riding (uphill!) that awaited me.
I'd got into a habit last year of setting mileage targets each week and being pretty pee'd off with myself if I failed to reach them, regardless of whether I enjoyed the ride.
I had become too focused on the destination rather than enjoying the journey of getting there.
So there I was at the end of the CX season, ready to hang up the CX bike and dust off my road bike... and yet I had this strange feeling of disappointment or dread whenever I thought about getting out on the road as I imagined the 60 mile+ rides I had been doing last year.
Then I joined a new club.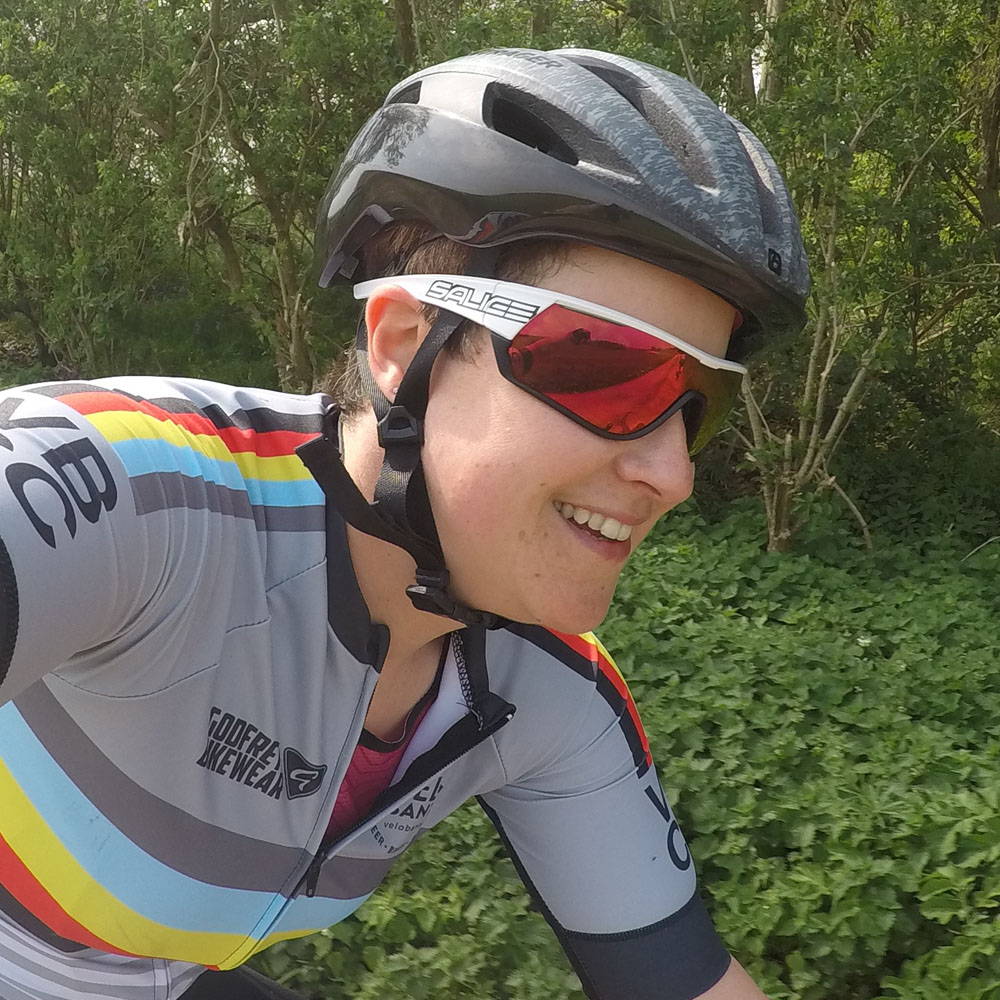 I'd like to say they chased me all season and wore me down to join them, but their one evening of pleading was all it took to convince me to join.
A new style of club, one that focusses on the 'banter' of riding as much as the riding itself. A tribe of people who just don't take themselves too seriously. And when you do, you get a nice quip thrown at you as a reminder you're not the only special one in the group!
It was on an MTB ride out with these crazy people when the penny dropped.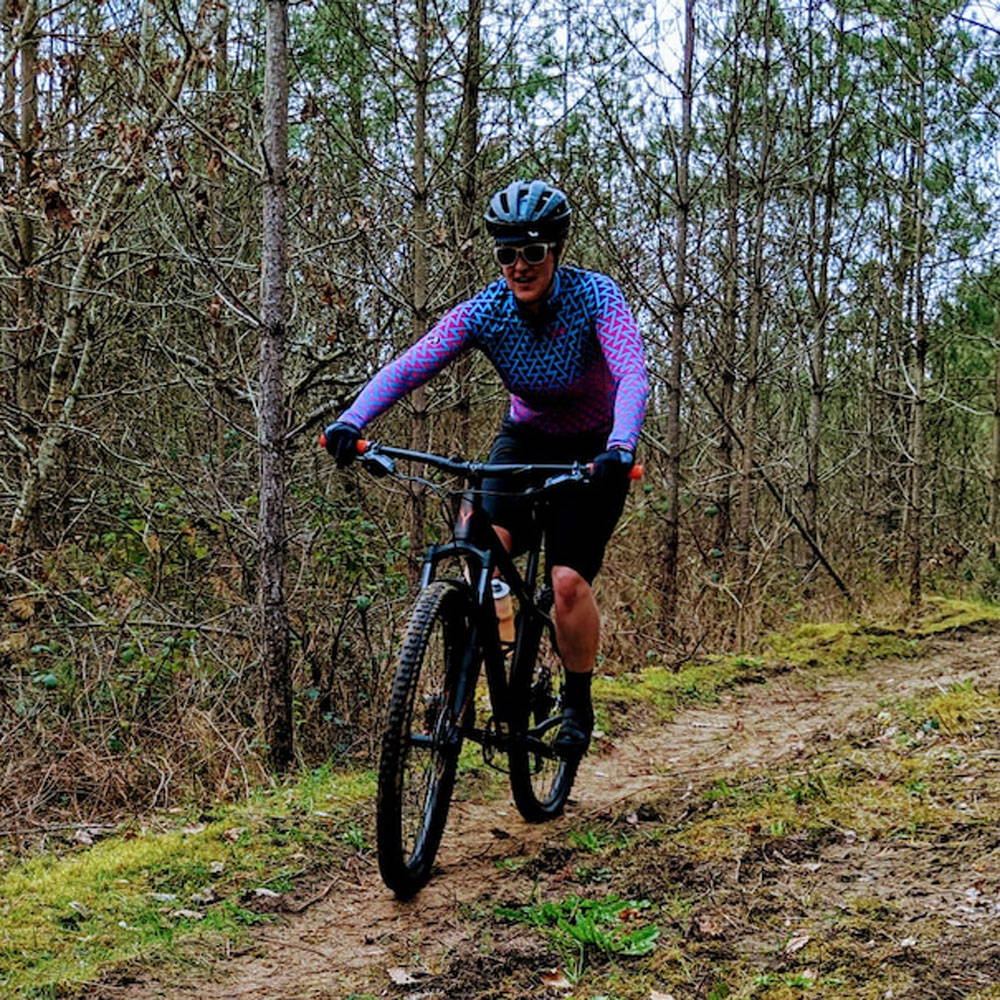 I was riding with one of the founders of the Velobants clan and commented that I wasn't going to hit my milage quota this week by riding my mountain bike.
He simply turned to me and said "Smiles over miles, Jen" - then promptly disappeared over a jump whilst I took the chicken chute.
Those very simple words left a huge impression on me.
Kit to make you smile
I went home reminding myself why I took up cycling in the first place - because I enjoy it. Yes I want to get better, and yes I want to challenge myself, but I need to keep enjoying it otherwise I'll struggle to stay motivated and up and out in the morning.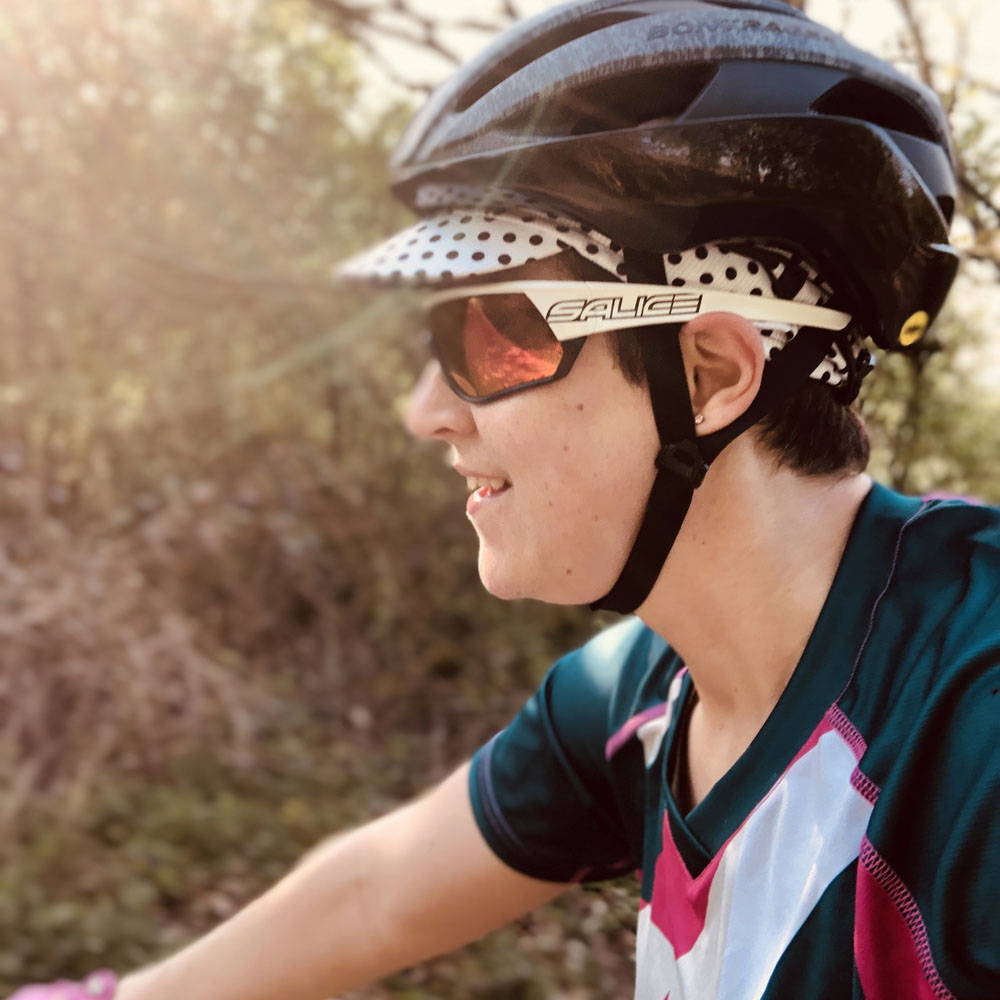 So my new mantra was born "Smiles over miles".
When I'm choosing to ride, I'll choose the bike, the route and people to ride with that I know will give me the most amount of smiles that day.
I've been putting this into practice now since February and seen such a difference, not only in my own motivation to ride, but also in other areas too: I've been more productive at work, coming up with more ideas and seen a massive boost in my own social connection outside of cycling.
Now, linking this back into my work, it makes a lot of sense...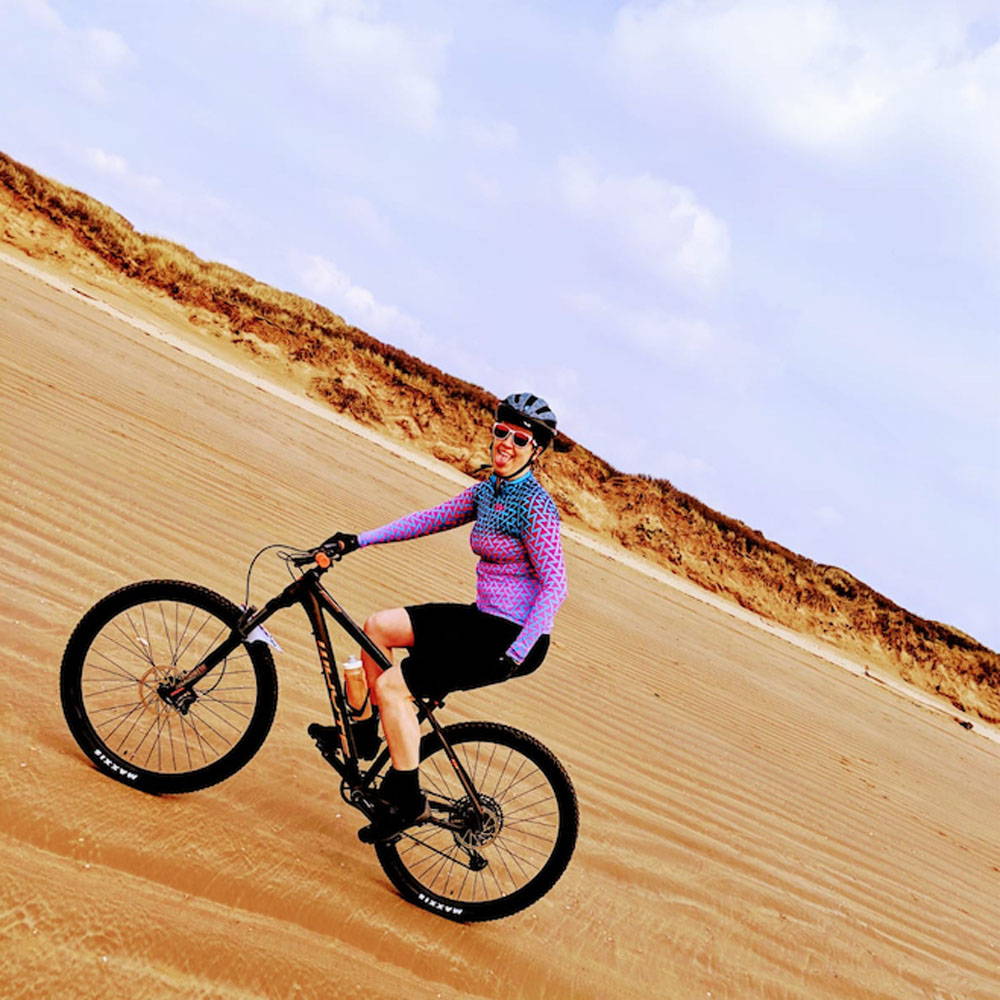 US scientist Barbara Fredrickson, researched a theory around positive emotions called 'broaden and build'. This essentially showcases how, when we pile positive emotion on top of positive emotion, we literally start broadening our thought-action repertoire - which means we're able to discard our normal, automatic responses and look for new creative and flexible ways of thinking and acting.
So, not only have I been deliberately choosing rides that I know will give me positive emotions, but my intention to smile during my ride has given me more focus on the experience rather than the target distance.
I talk a lot about both positive emotions and intention with my clients during coaching sessions. Both are part of my psychological 'Energy Framework', which helps people to understand and manage their own personal wellbeing more effectively.
Actually recognising and planning for positive emotions each day is something a lot of people find difficult - but once you get into the habit of it, it is incredibly rewarding.
By planning for positive emotions during your day, you're already setting an intention to have a good day. This flows nicely into another of my favourite mantras: "What you focus on grows".
So focus on the smiles during your ride, not the miles.
Craving more Health and Wellness advice?
About Jeni Sanderson: Jeni is a Positive Change Consultant specialising in using positive psychology and appreciative inquiry to energise positive change in both individuals and organisations. She offers life coaching for those looking to find clarity or to 'discover their positive core' in order to flourish and is a keen cyclist both on and off road, competing with our very own Fran in the Central Cyclocross league and enjoys the road and trails as well. when not working or on the bike, she spends time with her husband and daughter in a village just outside Bedford. You can find out more about Jeni on her website: www.jenisanderson.com