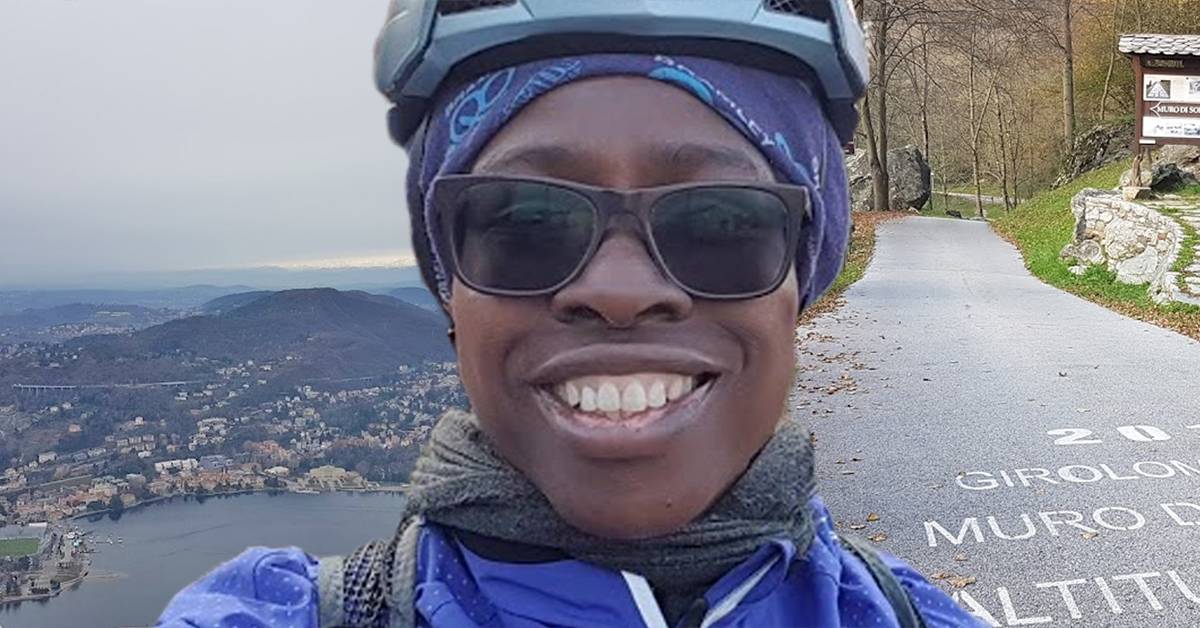 Some years ago I spent two years working in Milan and have great memories of the place.
So it was good to make my regular pilgrimage there and get in a bit of cycling. In the past, I have rented a pretty decent Cinelli road bike from Biciclette Rossignoli, a bike shop right in the city centre.
This time around I took my own faithful Boardman, mainly because the shop would be closed on the day I planned to return the bike.
From there onwards things become delightful
Being based in Milan itself, I decided to do an easy spin within the city. Cycling through Milan city centre is on par with cycling through many cities – negotiating through traffic interspersed with cycle paths of various states of repair.
But the reassuring thing is you're not alone on the road, as there are lots of cyclists and motorists are reasonably accommodating. I guess it's comparable to London during a rush hour period, when loads of two wheelers hit the road, so there is safety in numbers.
Hanging out on the Navigli
In Milan, you don't need to stay on the road as there are some well-maintained canal paths, known as Navigli. They start in the centre of town and take you out to the suburbs.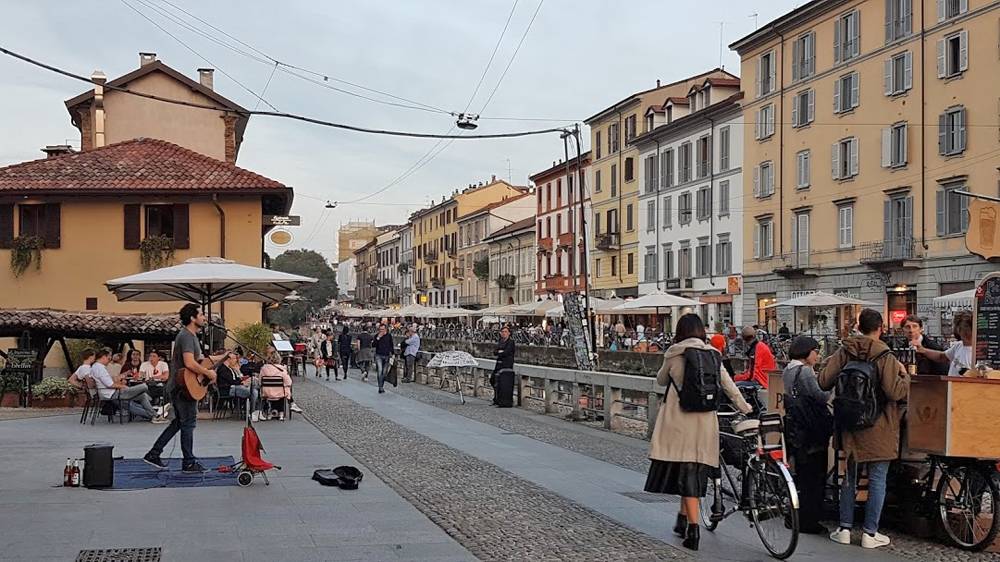 The early part of the Navigli are flush with shops, bars and tourists, so they also make for somewhere to get a pre- or post- ride coffee in one of those bars where you can "hang out and be seen" with the stylish Milanesi!
this lovely little town where all the beautiful people hang out
Once you're past the city limits, however, you are riding past rice fields and villages, and there you can enjoy a flat, relaxing ride.
So my easy spin went down the Naviglio Pavese towards the historic town of Pavia, and then at Certosa di Pavia I cut across to get onto the Naviglio Grande to get back into Milan. Along the route were lots of other cyclists – leisure riders, commuters, and amateur racers on training rides.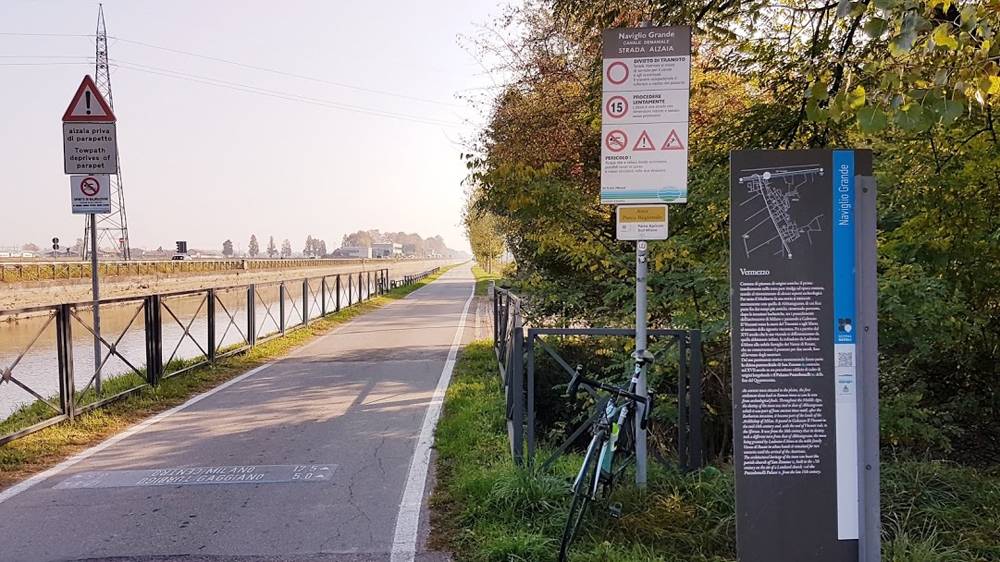 Paths like these are great, but I must say that if you are wanting to improve your cycling these are not the routes that will do it.
Milan is pan flat, and you have to ride about 25 miles out of the city before you find a hill of any shape or form, akin to the winding roads up to hill-top villages that people associate with Italy.
... where a certain George Clooney has a villa
When travelling North you have to enjoy the lovely sights of industrial estates and retail parks before you reach somewhere like Monza where things become scenic.
From there onwards things become delightful as you head towards Lecco, Como, or Bergamo.  
I would recommend cutting out the monotonous part near Milan by getting a train straight to these places; or you can drive to Como, which is what I did.
The Jewel of Lake Como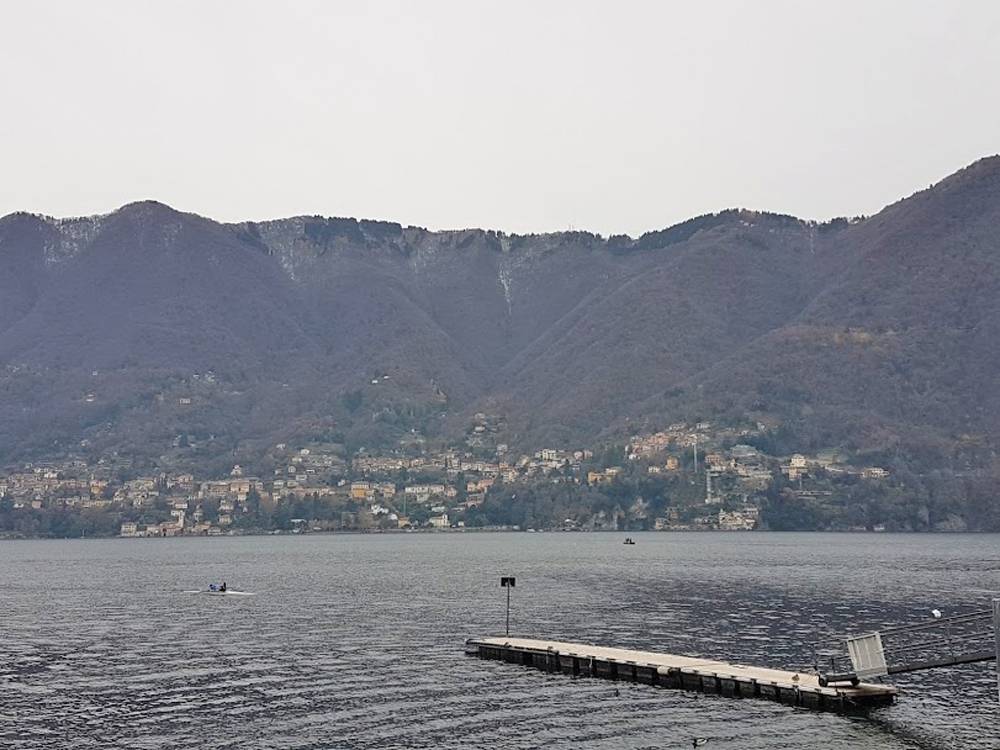 One route I did was a classic loop around Lake Como, which is great if you are looking for spectacular views, climbs that are testing without being excruciating, and places to stop off for good coffee or an ice cream.
From Como I took the rolling road to Bellagio, which runs alongside lake. The road twists and turns, and rises then falls, with the distant mountains coming in and out of view.
Across the way are various villages hugging the opposite side of the Lake, among them Laglio where a certain George Clooneyhas a villa.
I never tire of the views of the nearby hills covered in a mixture of forest, more villas and churches that overlook the beautiful shimmering lake below.
I knew what to expect but I don't recall it being so difficult
It's worth taking bike lights or at least high vis clothing with you on this ride, as the road passes through a couple of long tunnels. They are generally lit, but being seen clearly and being able to see the road surface properly gives piece of mind.
If you want to take this 20-mile ride to Bellagio at a leisurely pace there are some nice cafes and restaurants to stop at in villages like Torno and Faggeto Lario, where there is a natural lido if you fancy taking a lakeside dip.
Just outside Bellagio you have the choice of continuing straight on to this lovely little town where all the beautiful people hang out.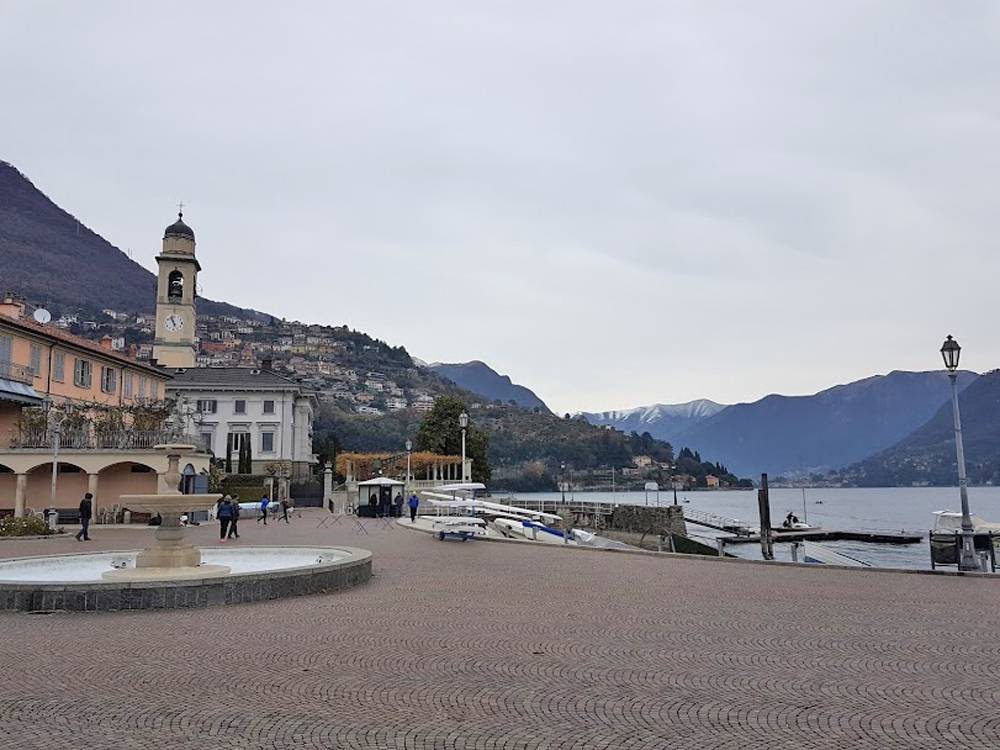 Bellagio has people from all over the world, and all cultures, but the overriding feature about the folks here is that they all look chic.
The town, with its designer shops and stylish boutiques, doesn't look too shabby either.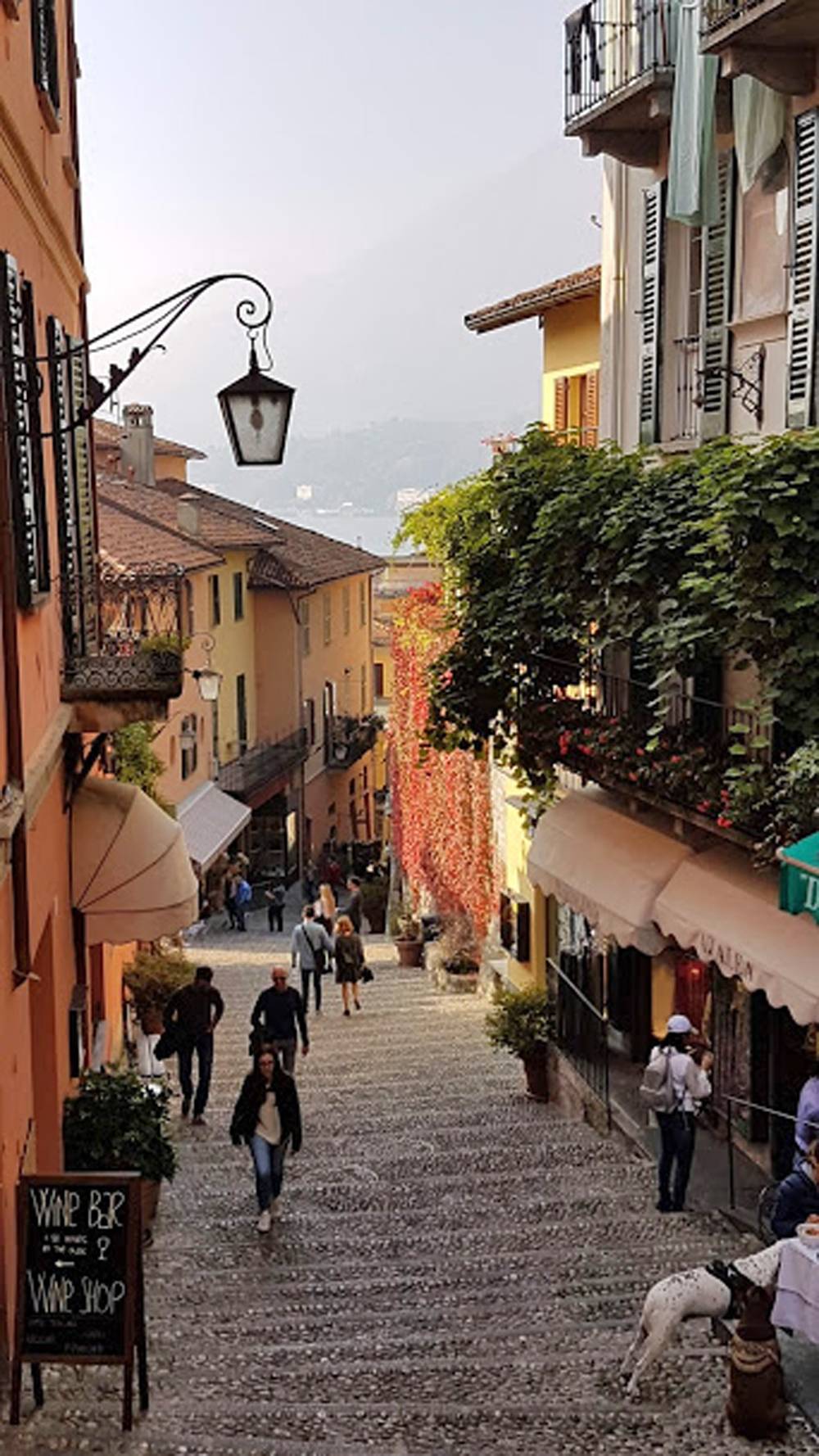 Its Roman-style architecture and narrow cobbled streets leading up to a beautiful piazza with a basilica make Bellagio a draw for everyone! Needless to say, Bellagio can get a bit crowded compared with Como which has various zones and piazzas.
Our Lady of Cyclists
I didn't stop in Bellagio on this occasion, but instead took the right-hand turn outside the town to immediately start the 10km climb to the Madonna del Ghisallo church, the patron of cyclists.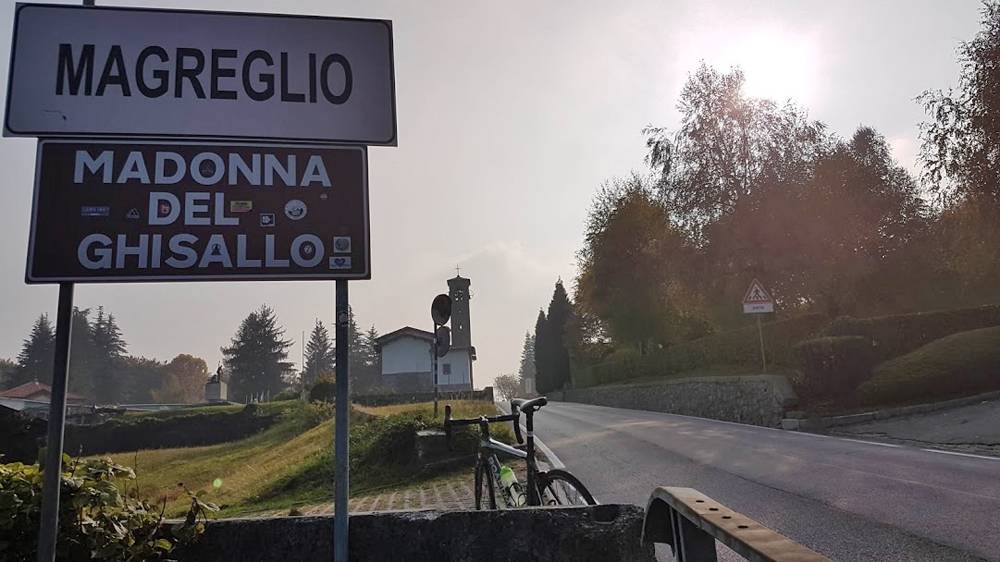 The first part of the road is steep and was a shock to the system given my lack of fitness. Having ridden up this road on previous occasions, I knew what to expect but I don't recall it being so difficult. I guess that's also age playing a part!
As you can imagine, this climb is a popular Strava segment so loads of cyclists were out in force, all going at different speeds, experiencing various degrees of suffering!
After around 4km the road becomes less steep, and quite manageable by spinning a low gear. Don't forget to look behind at the spectacular view of Bellagio below. I always get a wonderful feeling to see just how far up I have ridden at this point.
I must warn you that this climb comes with a serious warning
After about 5 or 6km the road turns sharply to the right and this is the last chance to stop and take photos before the summit. Many people had stopped to take the most of this opportunity, and have a breather.
There then follows a series of gentle hairpins through the woods, and for a time the road even descends, before rising steadily in the last 2km, up to Magreglio, where the Madonna del Ghisallo chapel is situated.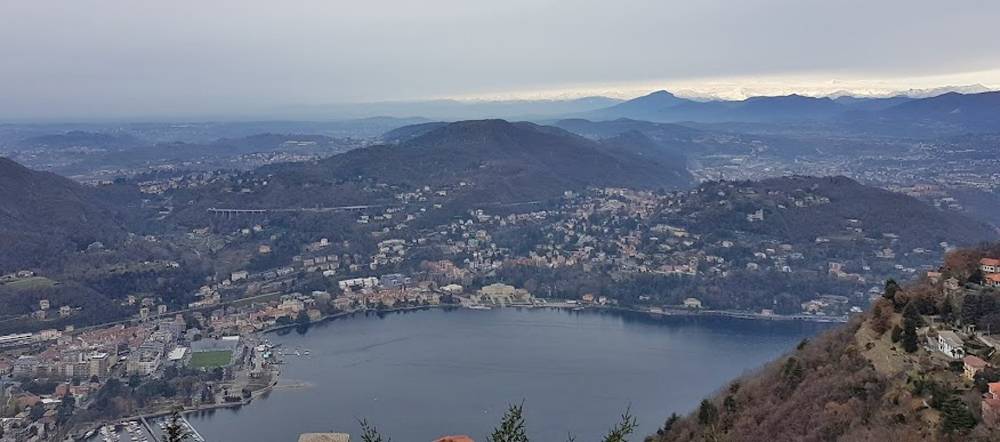 The chapel is a meeting spot for cyclists of all religions, and hosts a large collection of jerseys and memorabilia. There is also a museum of cycling on the same site, as well as a picnic area where you can once again admire the marvel below that is Lake Como.
When I arrived at the summit I got talking to some Italian guys from Turin, who had made the journey over that morning to do the climb. It was their first time cycling there, so were asking me about the roads in the area. Surely, I was the tourist who should have been asking them for tips!
Shell-shocked on Sormano
From here you have three options. The easiest and the quickest option is to retrace your ride on the downhill route back to Como.
Option two is to continue along the road, taking a fast descent towards Canzo, then onto a false flat to Ponte Lambro and Albavilla. Once you pass Tavernerio the ride ends with another very fast drop back into Como.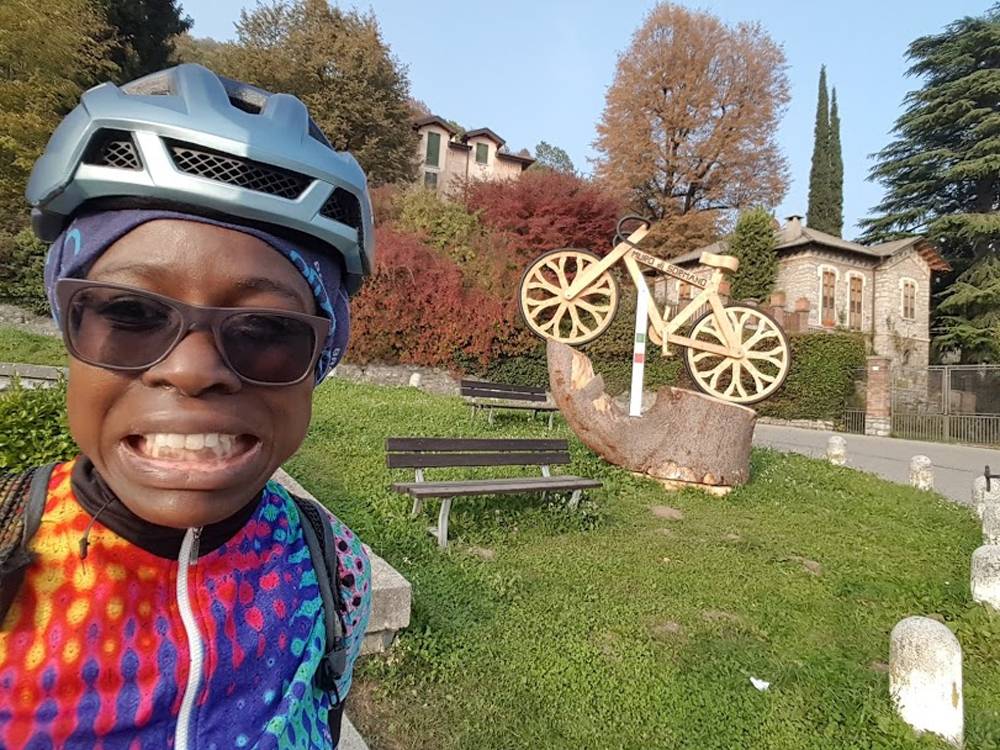 The third option, which I took, was probably the most taxing, but in my opinion the most rewarding. After a short fast downhill section, I took a sharp right to tackle another 5km of hairpin climbs to the sleepy village of Sormano.
I lasted about half a mile
This section, as well as the climb up the Madonna del Ghisallo ascent, feature regularly in the Giro di Lombardia professional bike race, and will feature in next year's Giro d'Italia.
In my keenness to emulate the professionals, albeit at a lot slower pace, I ambitiously decided to ride the Muro di Sormano.
I must warn you that this climb comes with a serious warning. It is only one mile long, but it is the steepest road I have ever seen – and I've seen a few in my time!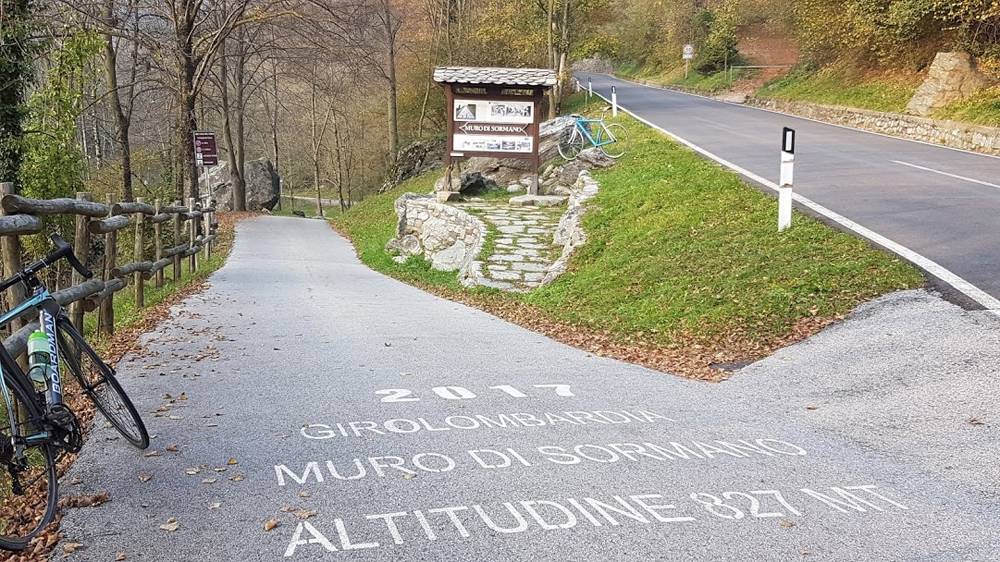 The gradient is never lower than 15%, often at 17 or 18%, and has numerous turns at 25%. If you know the Peak District or the Lake District, think Winnats Pass or Wrynose Pass,.
Needless to say, I lasted about half a mile before I climbed off in a heap of sweat and dry heaving, continuing the climb on foot.
If you are interested in seeing the beautiful scenery within this stretch of woodland, that's a fair enough reason to venture up this road, but bear in mind that tackling it in the saddle hurts. I advise wearing cycling shoes you can walk in!
The good news is that this road can be avoided by taking the much gentler Colma di Sormano. That climbs too, but at a reasonable gradient. It's a much more sensible option!
Once I reached the summit at Pian del Tivano I enjoyed a massive downhill to Nesso. It was quite technical in parts, but I got a real adrenaline rush.
If your energy levels run low, never fear: the headquarters of Enervit Energy bars are tucked away in the trees and I'm sure they'd be kind enough to help out an emaciated cyclist after all this effort!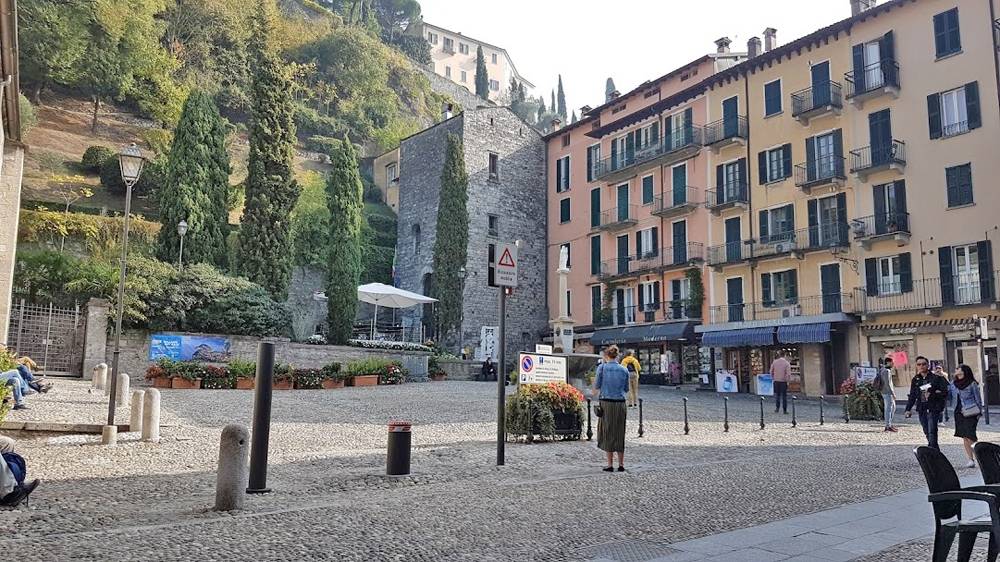 Finally, at the bottom of the descent, I heaved a sigh of relief to be back on the non-technical road back to Como where I could rest up in the main Piazza Cavour and have a celebratory ice cream before visiting the rest of the sights in this lovely part of Lombardy.  
There are loads of other options for cycle routes in this area, and I hope to share more with you in the future.