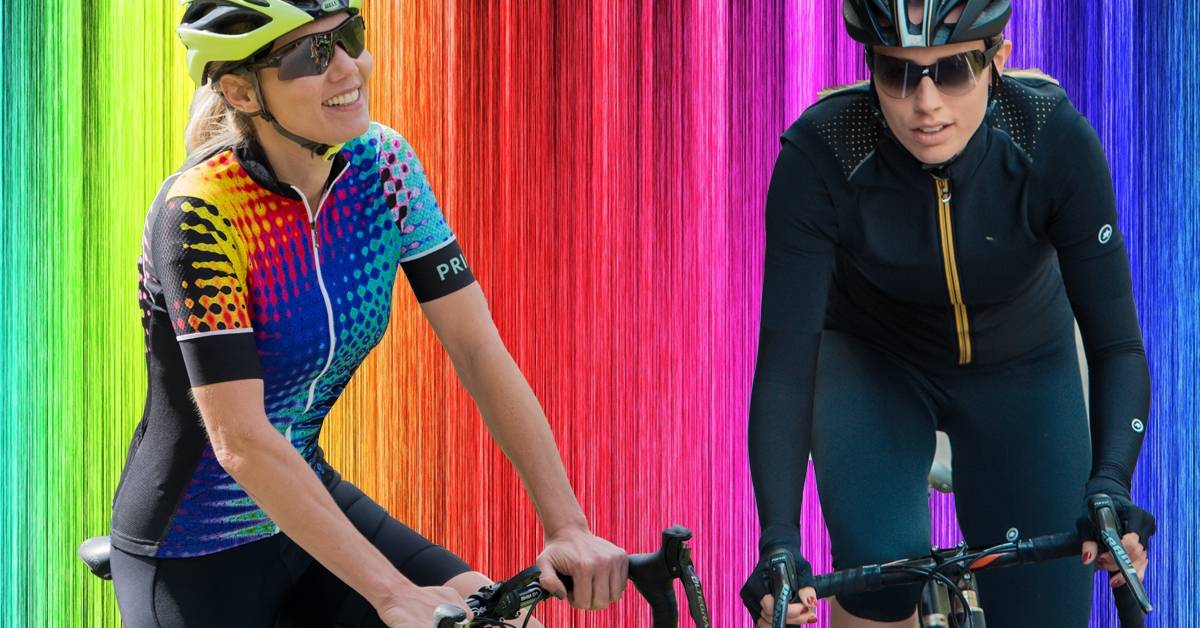 When we first conceived VeloVixen in 2011, we were instinctively wary about colour. It seems a bit silly now.
Why?
Simple. We didn't want to be patronising. We didn't want to assume that particular colours were right or wrong. Above all, we didn't want to fall into the 'shrink it and pink it' trap of so many who had gone before.
How wrong we were.
Colour can reflect your mood, express your identity, keep you safe
Within weeks, we were meeting every kind of female cyclist, from complete first timers to Olympic gold medallists. And what question united them all?
'Will it match my bike?'
Because it turns out that it's not 'girly' or precious or a sign of being a newbie to want to look good. It's a basic human instinct.
Colour can reflect your mood, express your identity, keep you safe and - crucially - match your bike frame. It can make you happy, it can make you match your team mates, it can give you confidence.
We've been borderline obsessive about it ever since.
So here are our thoughts about the colours that you can wear on your bike:
Black
Black is the classic. Like the little black dress or the well tailored dinner jacket, it's a banker. It's often said that you can't go wrong with black, either on your bike or in 'real life'.
Flattering like no other colour and easy as pie to accessorise, it's little wonder that such a high proportion of cycling shorts are plain black. Or that such a high proportion of cyclists go for at least some black in their outfit.
But... let's face it, it's not the most imaginative. If you're more expressive in nature, or simply like to experiment with colour schemes, it may not set your ride alight.
Nor, on a more practical note, is it the most visible (although we are firmly of the view that reflective detailing and a good rear light will help out way more than colours on that front).
All that said, we are big fans of black - the wide range, fit, and versatility win us over every time!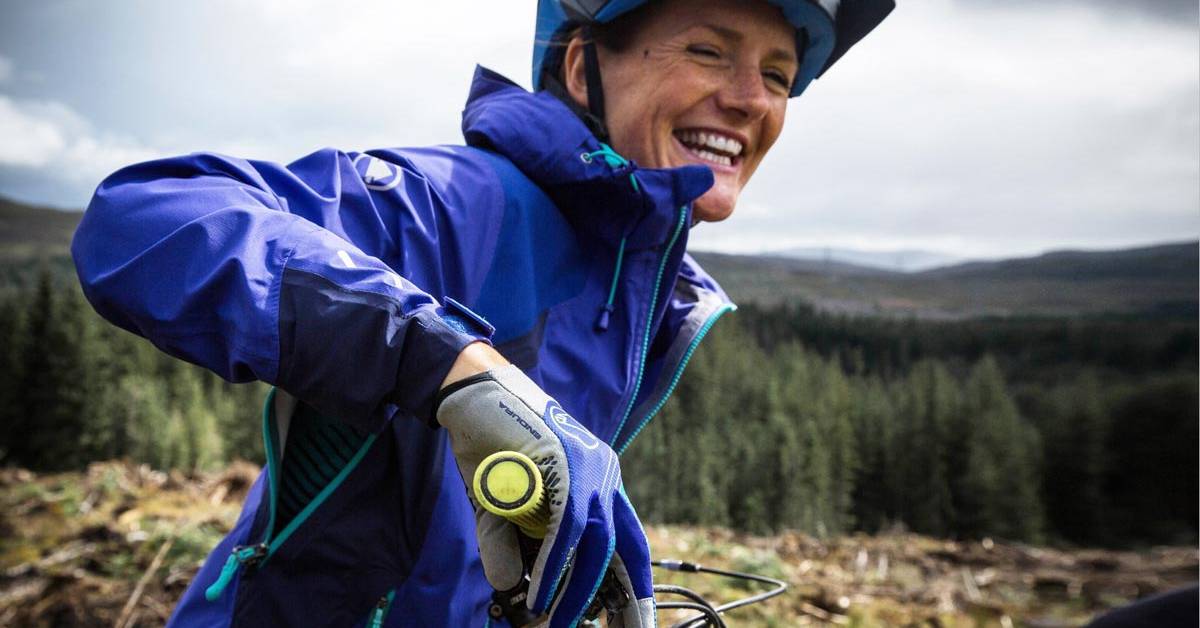 Blue
If there's one colour you can rely on, surely it's blue. With so many varieties, from the palest of turquoise to deep navy, there's a blue for everyone!
Paler blues have had a stigma in the past as 'baby blue' has been a go to colour for male designers thinking 'it's what women like'. But combine them with other blues and the right attitude and they can look strong and purposeful.
Mid and darker blues have sometimes been associated with maleness, but shouldn't be. They're really powerful unisex colours, especially relevant in this enlightened age of female empowerment. The likes of Rivelo are brilliant at using the understated nature of navy blue to create really classy, potent looks.
Turquoise is a popular shade for female cycling clothing - it's soft enough to be feminine and strong enough to be highly visible. Worn right it can make a real statement. Besides, if it's cool enough for uber-chic bike brand Bianchi, then it's cool enough for most of us.
If you ever have any doubts about blue, forget: Boadicea used to paint herself in blue woad to ride into battle, and she knew how to handle a two-wheeled vehicle pretty well.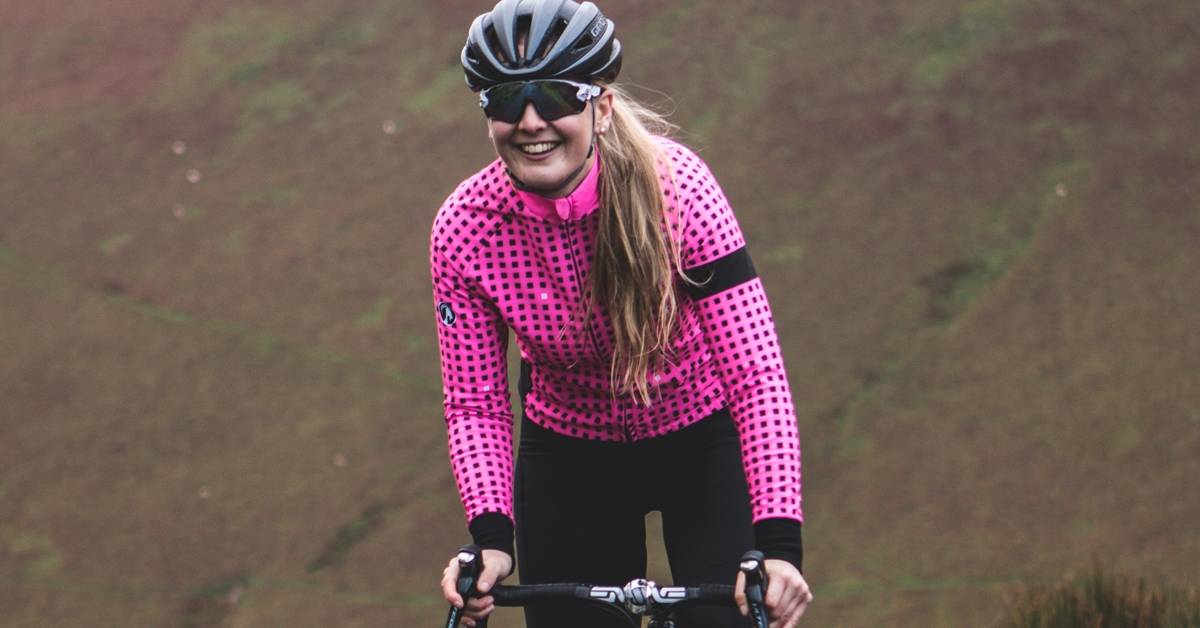 Pink
The elephant in the room. The pink elephant, at that!
Either you love it or you hate it. There's not much middle ground on pink.
What fascinates us is how often a female cycle clothing manufacturer will do the 'right' thing: create a broad range of 4, 5 or 6 colours, giving customers real choice... and still find that pink outsells the others!
Is this chicken or is it egg? Is it behaviour established through having so little choice for so long?
Or is it - as we regularly hear from our customers - a good proportion of women saying 'I LOVE PINK - it's part of my identity and I can't get enough of it'?
There a strong, purposeful pinks and there are weak, unimaginative pinks. We try to pick the former, and when they're good they're really good.
There's even been a trend recently for pairing pink with red. Which shows there are no certainties in life.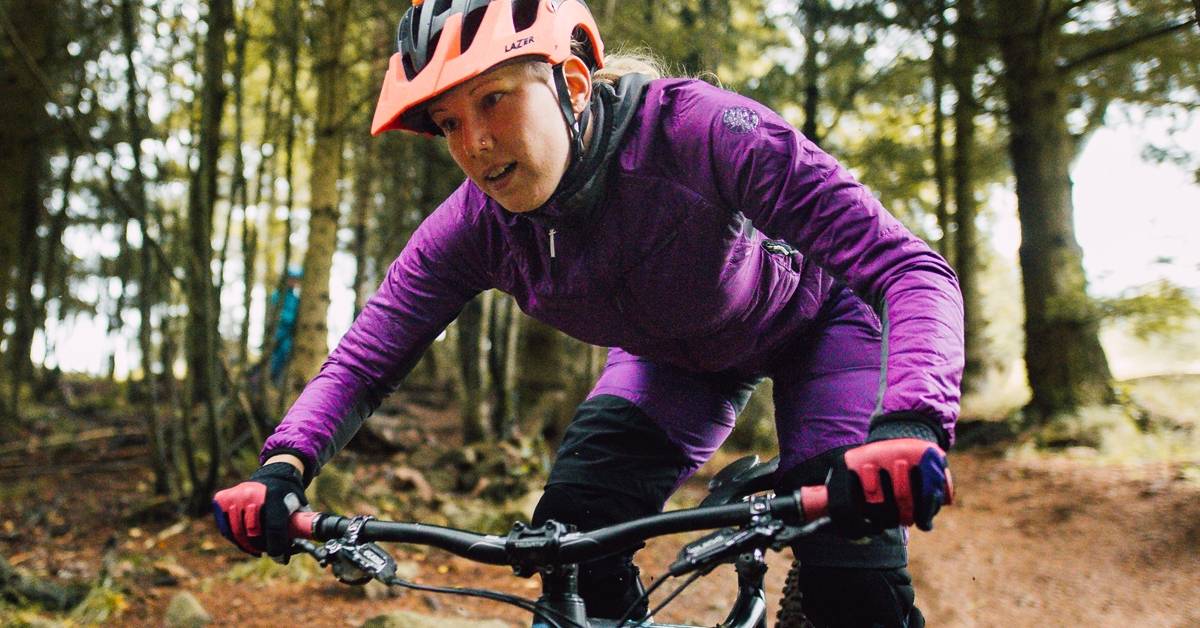 Purple
Purple has become one of the most popular colours in women's cycling. Why? according to surveys, it's the colour most often associated with rareness, royalty, magic, mystery, and piety. All things we all aspire to, let's face it!
It softens the potential starkness of blue and red whilst keeping the strength of ancient emperors empresses.
Are we getting carried away? Perhaps.
But it's a great colour for its wide range of products, how easy it is to match with bikes and other kit, its ability to soak up the dirt and - not least - the way it flatters your figure.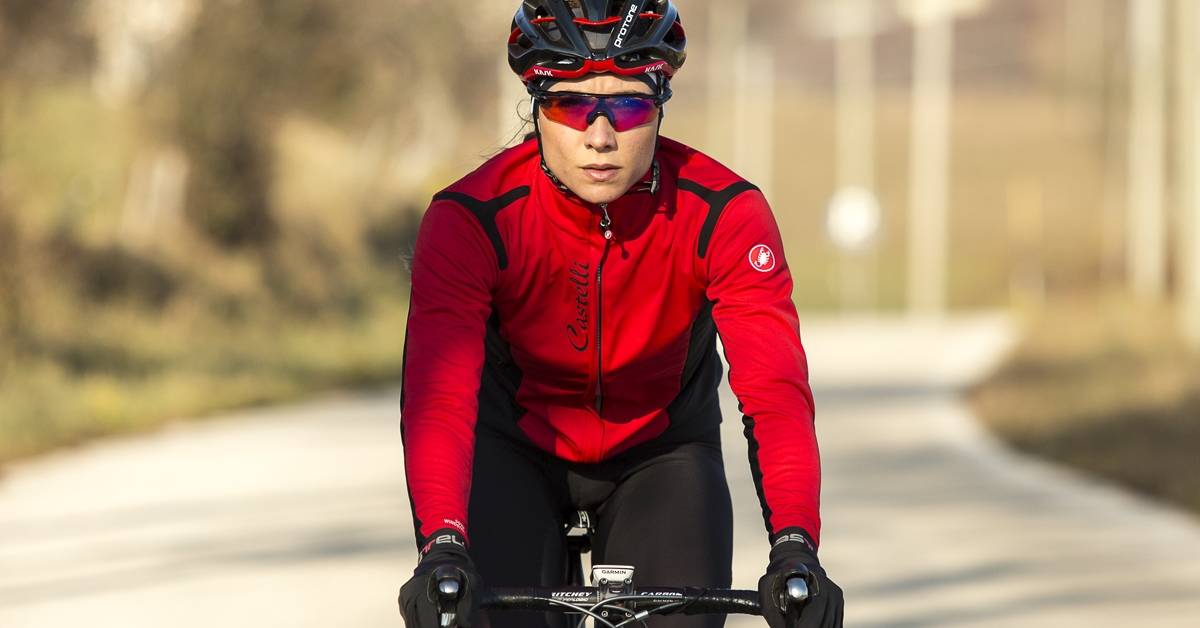 Red
From deep crimson to cherry and scarlet, red is a potent colour. Its associations are wide reaching - anger, blood, sexuality, female temptation and love. These are all pretty important things.
It's a colour guaranteed to make you feel stronger and more visible. If you're ever flagging up a climb, your red top will give you the extra spur that you need to get to the top.
And let's not forget, it's the colour of socialism. Politics aside, if there was ever a community offering mutual support, friendship and a common goal of making things better it's the women's cycling community!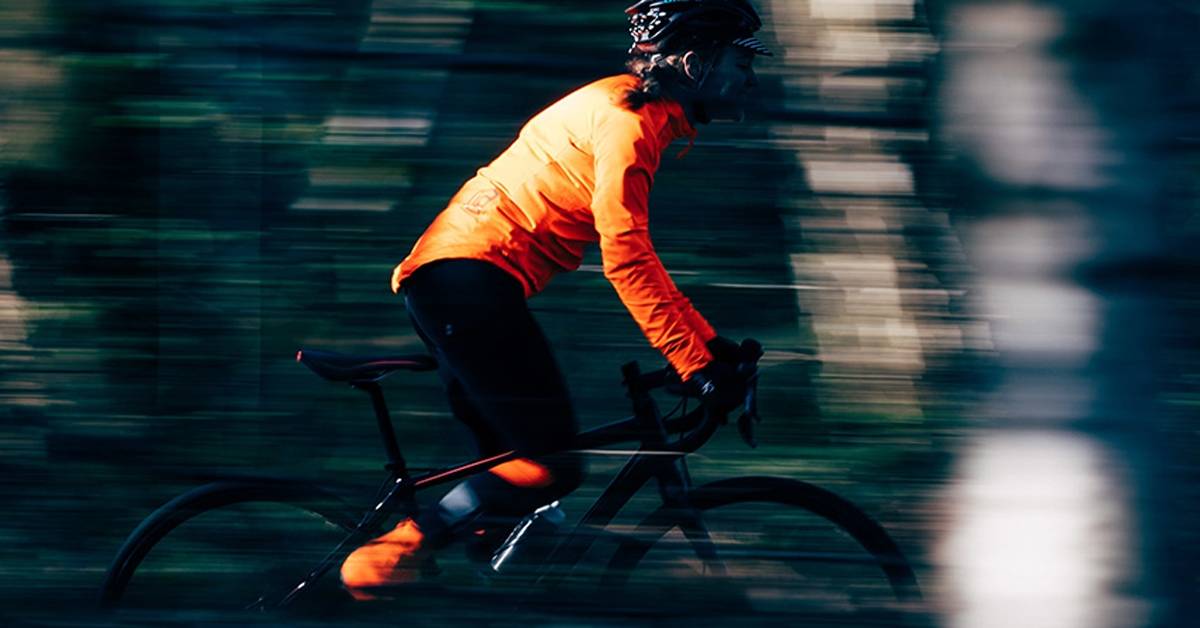 Orange
Orange is one of our favourite colours for cycling. It's as close as you'll get to hi-vis whist remaining a 'normal' colour. It will mark you out from the crowd without being overtly pretentious or inexplicably wacky.
You don't have to be Dutch to love wearing orange on your bike. It fizzes and buzzes, and yet it's a sacred colour for the gentle religions of Hinduism and Buddhism - a great balance.
Whether you go for all out orange or just orange detailing on a more neutral background, you'll be blazing your own trail and turning some heads - in a good way.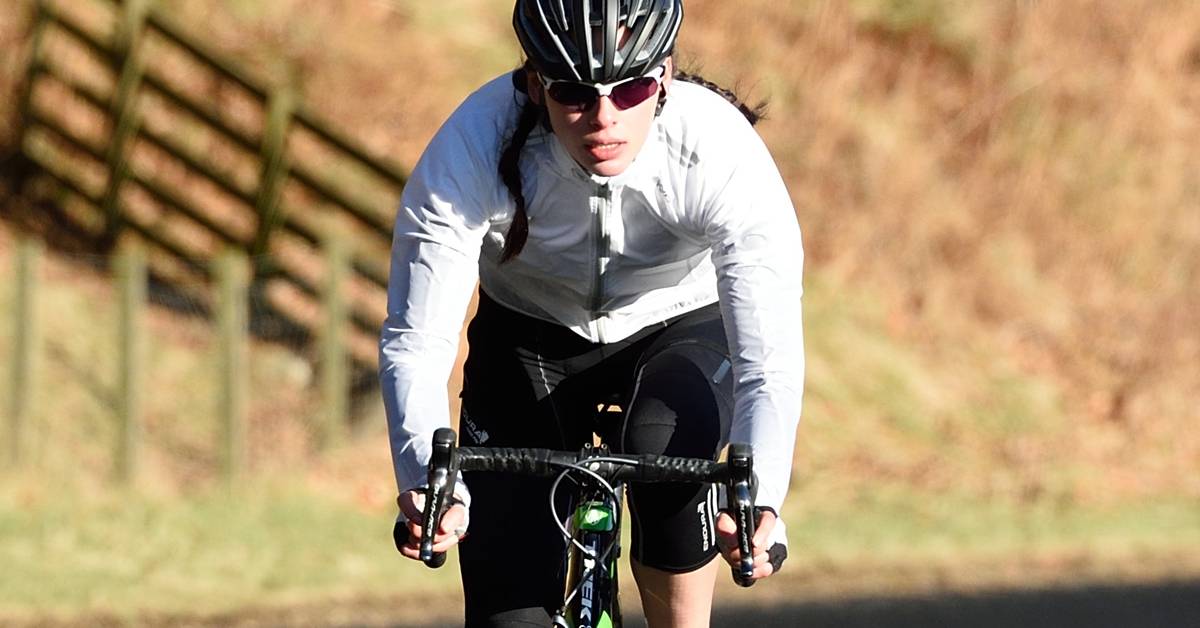 White
White is pure. White is virginal. White is neutral. White is unsullied. Not many of the rest of us are, however.
Back in the real world, white is a underappreciated colour for cycling. It's perfect for combining with other colours - few clothes or bikes will clash with white. And it's guaranteed to make you more visible to other road users.
Granted, the age old adage that you should never trust a cyclist in white lycra shorts is a universal truth (especially if it starts to rain). Yet you won't go wrong in many other ways with white.
Just make sure your washing skills are up to scratch. Nobody looks or rides better in that brown/grey that was once white.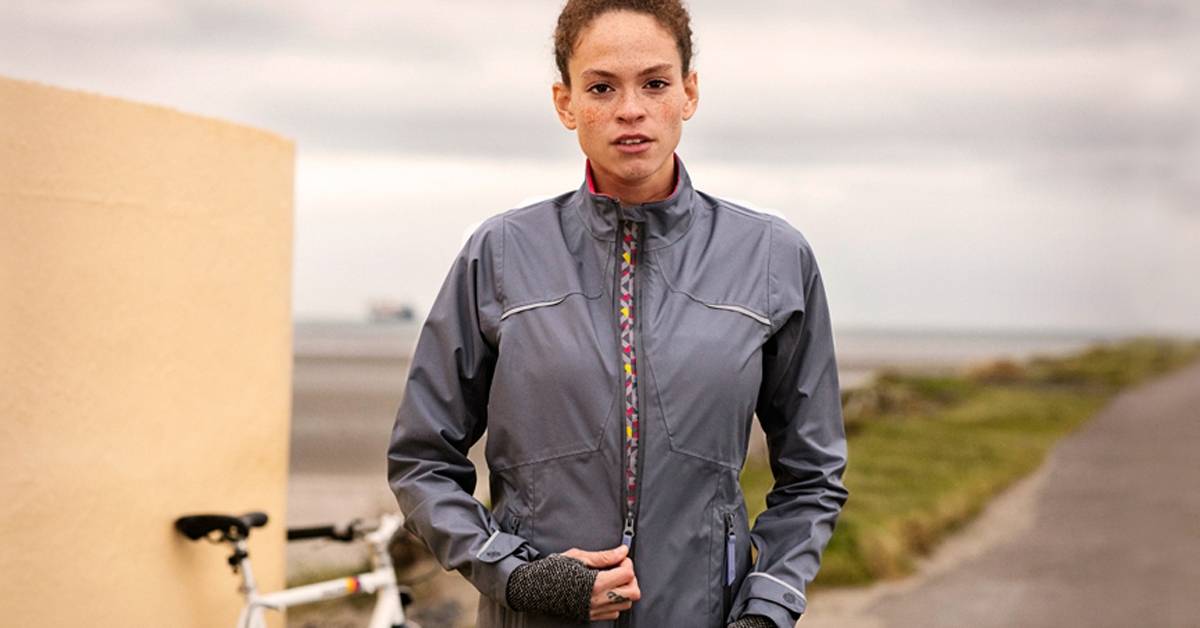 Grey
Talking of grey... the thing is, not many people do.
John Major, in his understated way, famously made grey notorious. Yet it can be one of the most stylish and underrated colours you can wear on a bike.
In traffic, you'll probably need something to make you stand out - be that a reflective element, good lights or a splash of colour. Visibility aside, it can be the ideal canvas for brighter accessories, and ideal to maintain the illusion that you're a classy, sophisticated soul.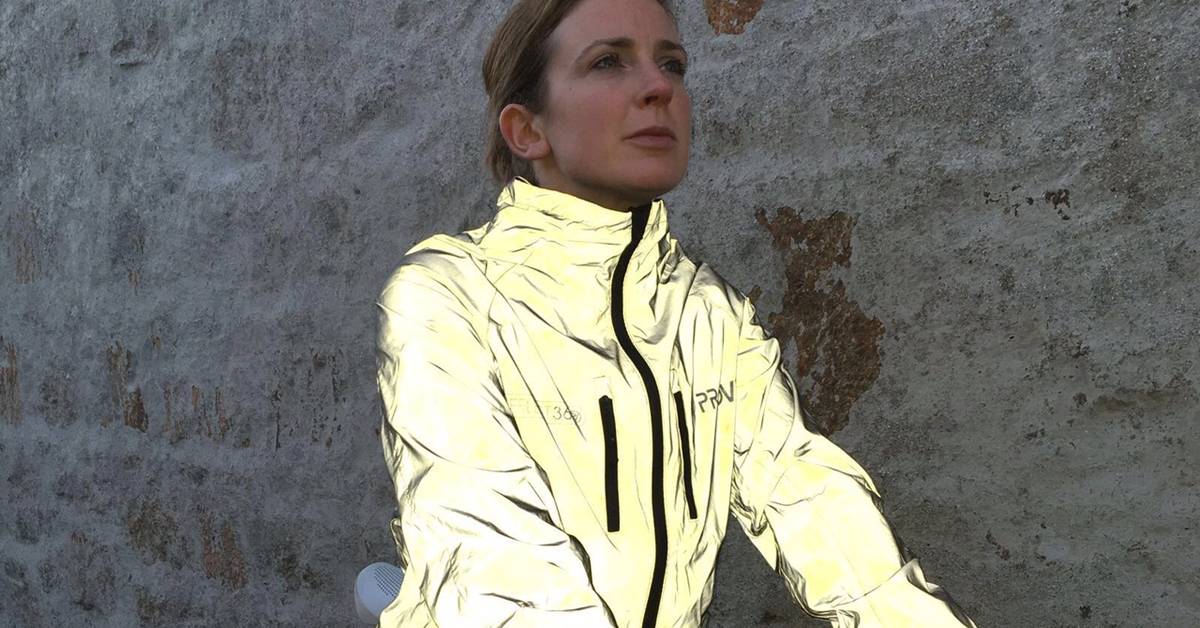 Hi-Vis
Since it first evolved properly in the 1990s, high visibility colours have become a staple for cyclists. The benefits are obvious - you get seen, of course. Plus its sheer brilliance means that it can sit happily with any other colours - they don't stand a chance!
Until recently, hi-vis meant you sort of had to channel your inner motorway maintenance man. They were baggy, flappy and unflattering.
No longer.
The likes of Proviz have changed the world of hi-vis so that you don't even need to look too garish in the day whilst still being spectacular under car headlights. And if you do choose to go with colour, you're no longer limited to yellow/green. The times are a changin' for hi-vis cycling gear.
There are as many shades as variations of snowflake - these are just the main colour groups that you'll find for cycling gear. But let's not forget about some of the others...
Yellow is always a bold choice, given its associations with Tour de France winners - some would say you need to be able to walk the walk as well as rock the colour! On the right skin tone - usually darker - it can look awesome, though, and is as visible as any non hi-vis hue out there.
Interestingly, more natural colours like green and brown can be harder to source. Perhaps that's down to visibility - it's no coincidence that you'll find more of them in the mountain biking and commuting world than the road cycling world where your backdrop for other road users is often brown and green.
Or if you're feeling expressive, why not go for a blend of colours that defy categorisation! Multi-coloured can be a real talking point on a ride - and hard to miss for others on the road.
*   *   *
Whatever you wear, make it yours. There are ways to make your cycling look part of your individual identity for all budgets.
We're willing to bet that - Olympian or newbie - if you look a million dollars, you'll go faster and further on your bike.