Simone Mitchell became 70.3 Ironman AG World Champion in 2017. That's some achievement. And even moreso when you learn she only completed her first triathlon in 2012.
Today, she's one of the most respected triathletes on the circuit, and her dedication to training is matched only by her ability to help others (like you and me!) get an attainable taste of what it takes.
In this video she demonstrates the 6 brilliantly simple strength exercises at the core of her training regime.
They can all be done indoors in any weather, and with minimal equipment. Do them regularly and you'll find your strength improving both on the bike and for any other kind of exercise.
Trust her, Simone's a world champion after all!
Scroll down for more still photos of the exercises...
Simone suggests starting out each of the 6 exercises using the blue band, maintaining it for 30 seconds with a 15 second break between each. As you get stronger and more confident, feel free to increase each exercise to 45 and then 60 seconds, and upgrade your resistance band as and when you feel ready.
You should do 3 sets of these exercise circuits, and it shouldn't take you more than 15 minutes. No time to lose!
And if you've got to grips with each of these, why not work Simone's next circuits into your plans...?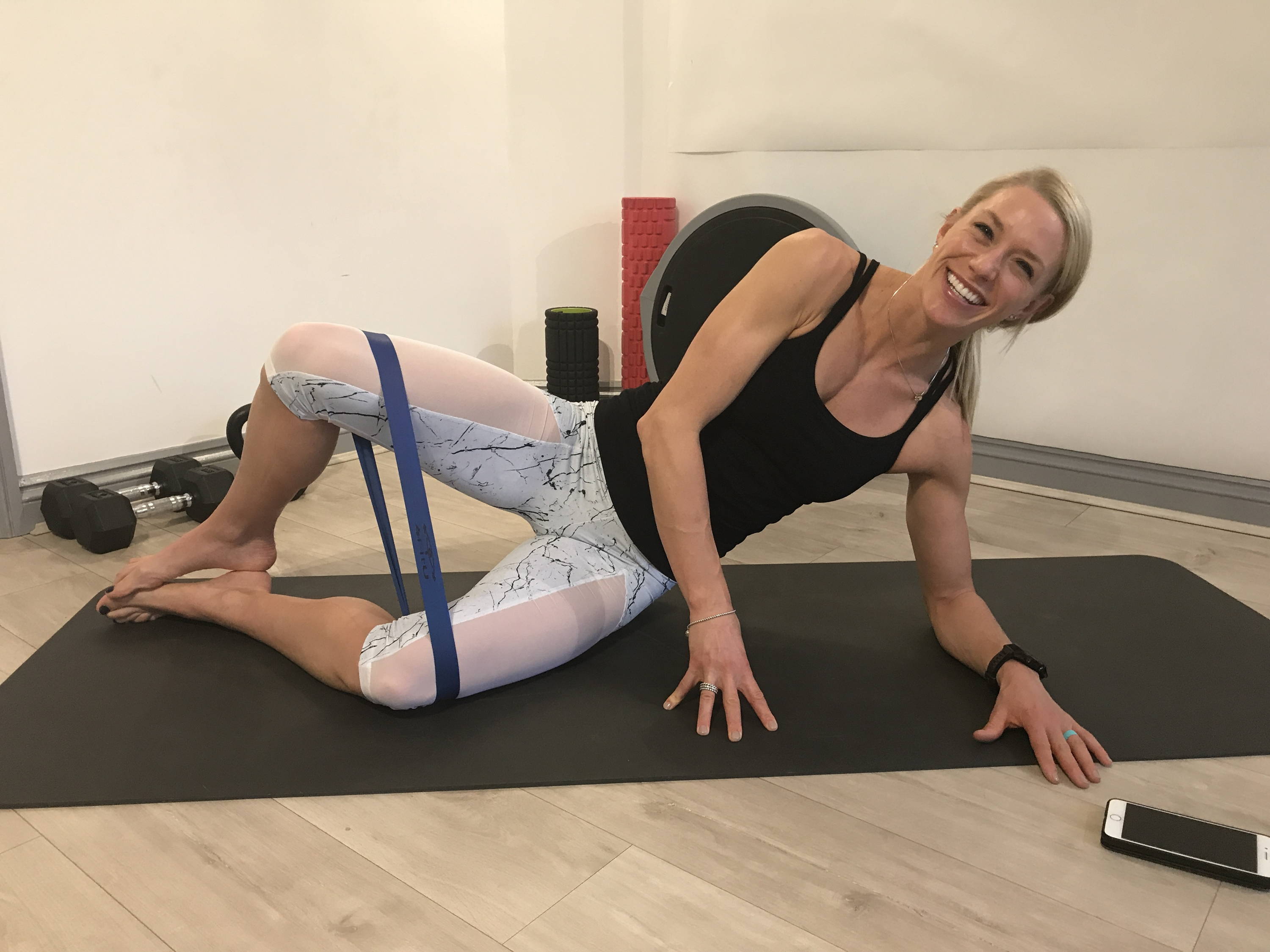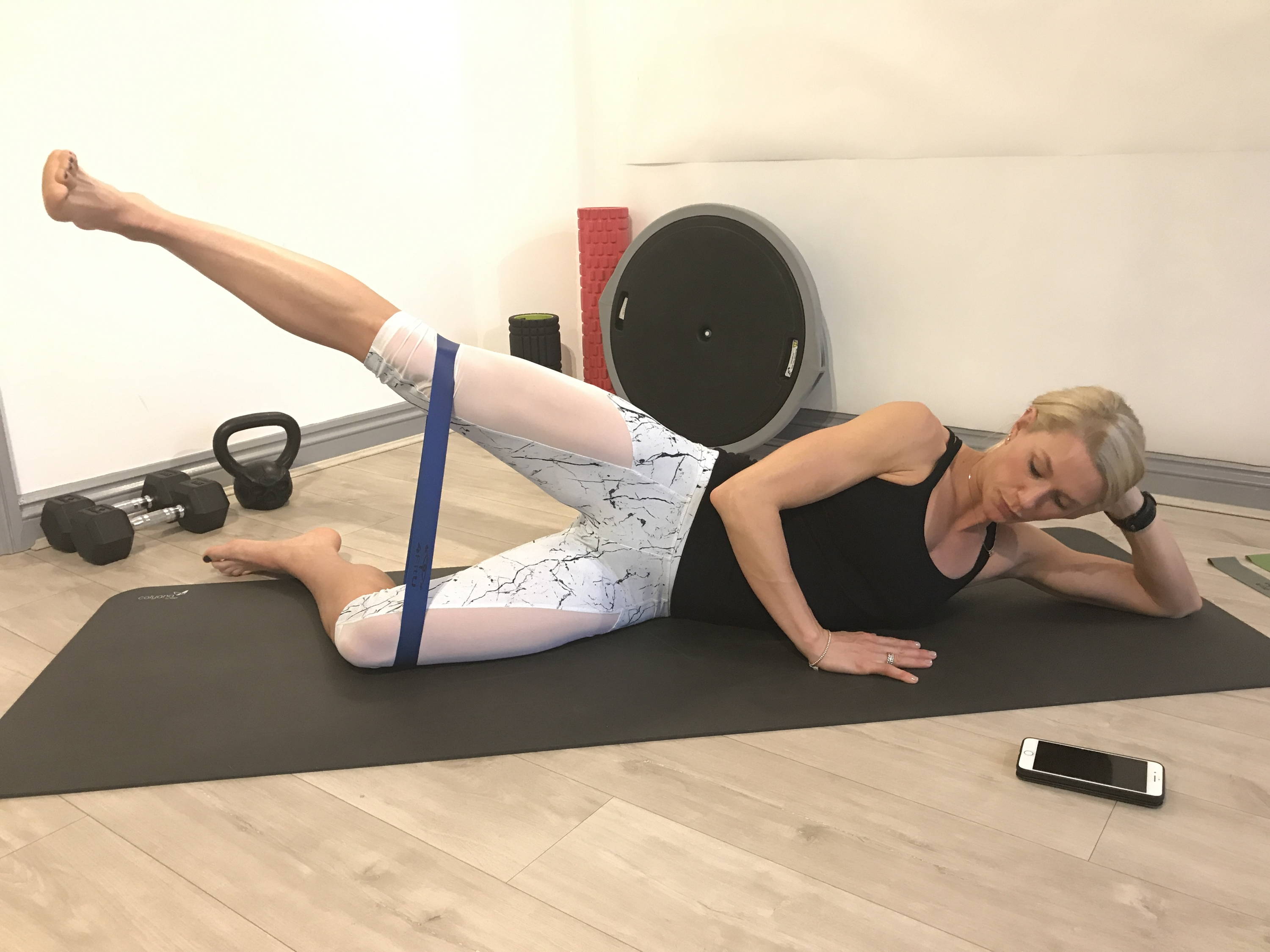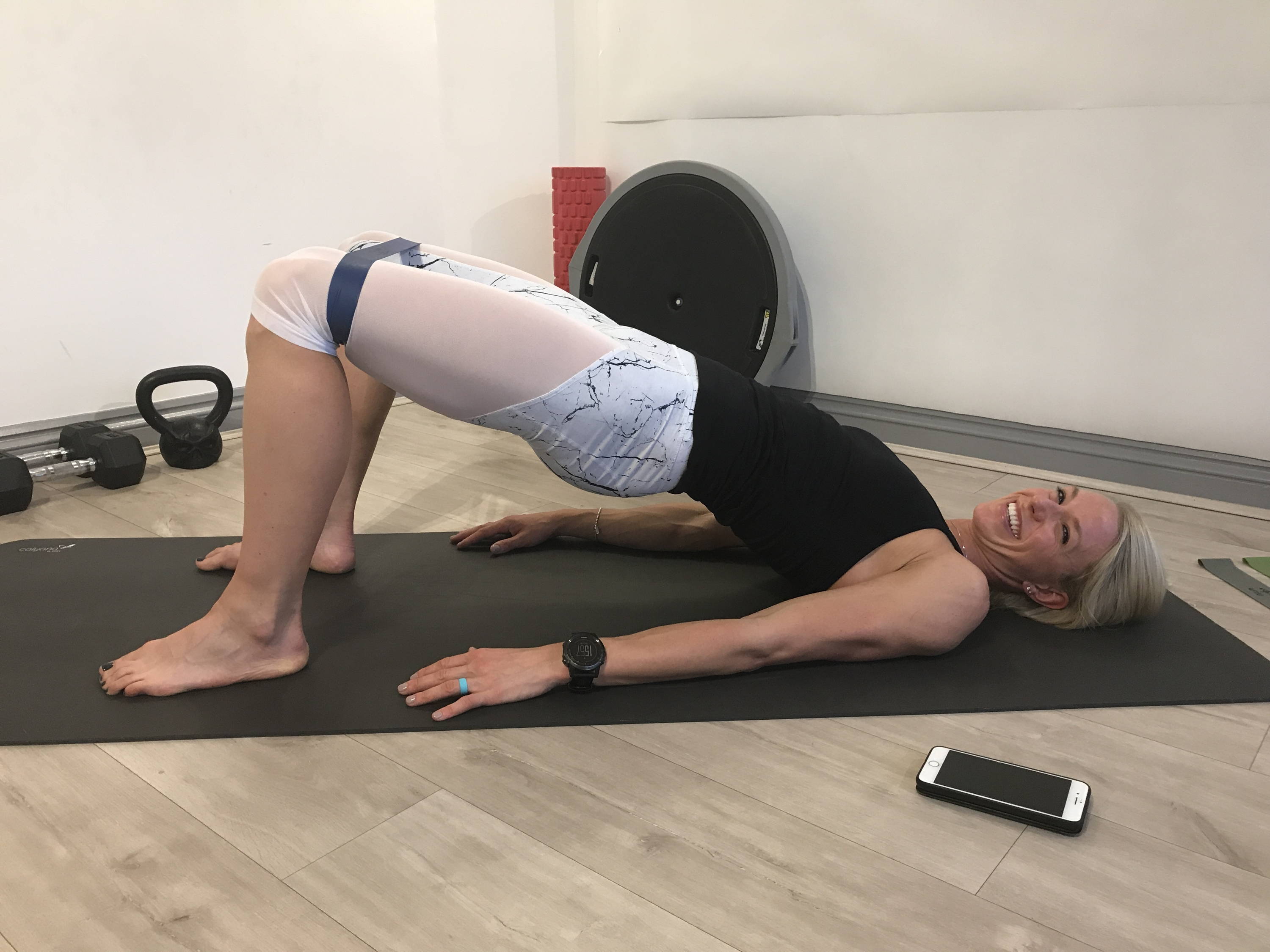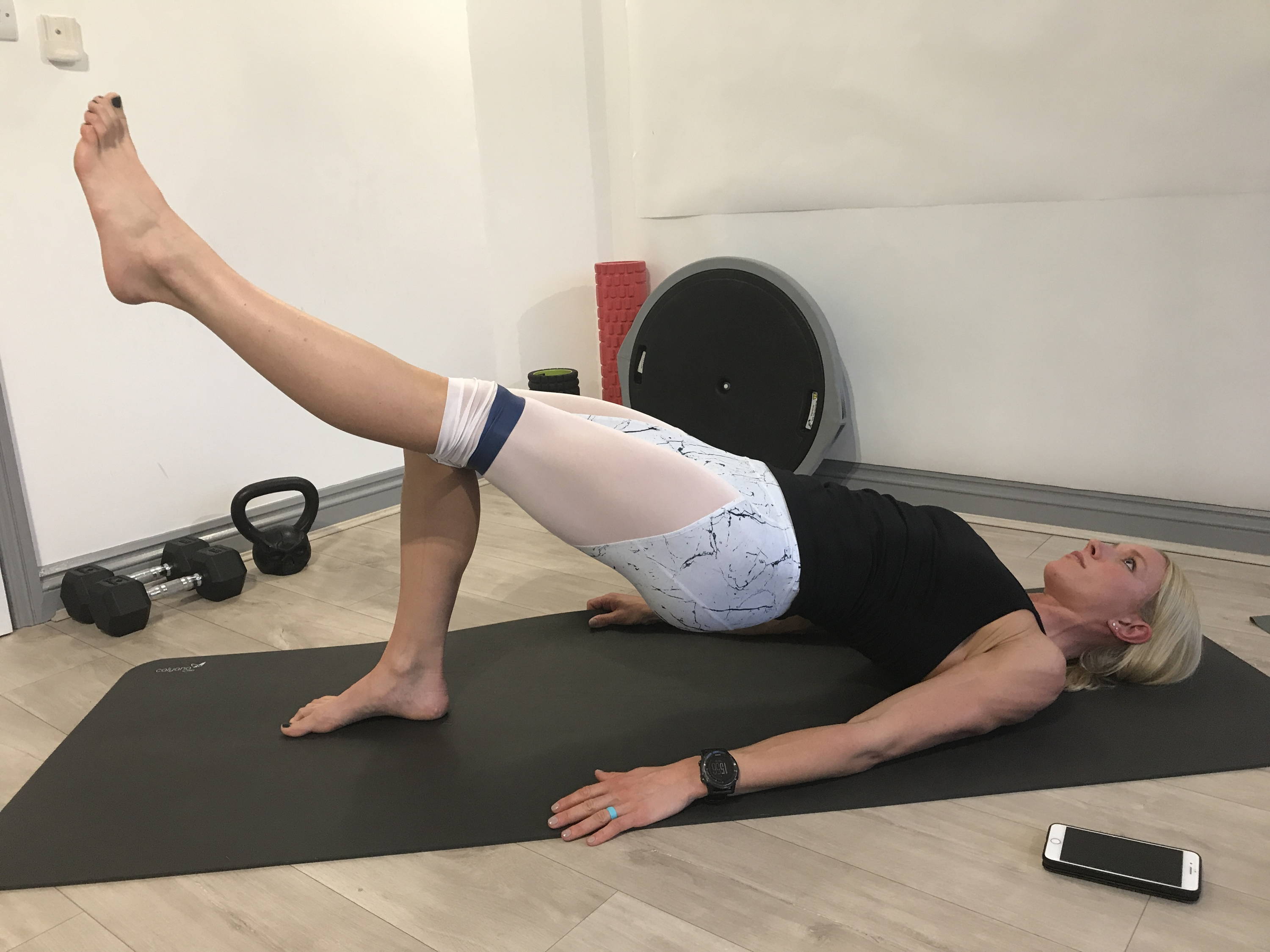 Double Leg Glute Bridge
For personal training sessions (Simone's based in Hampshire) or any other questions or comments, contact her via Instagram at @simone_s_mitchell.
Want to extend your workout?
What's Hot Right Now