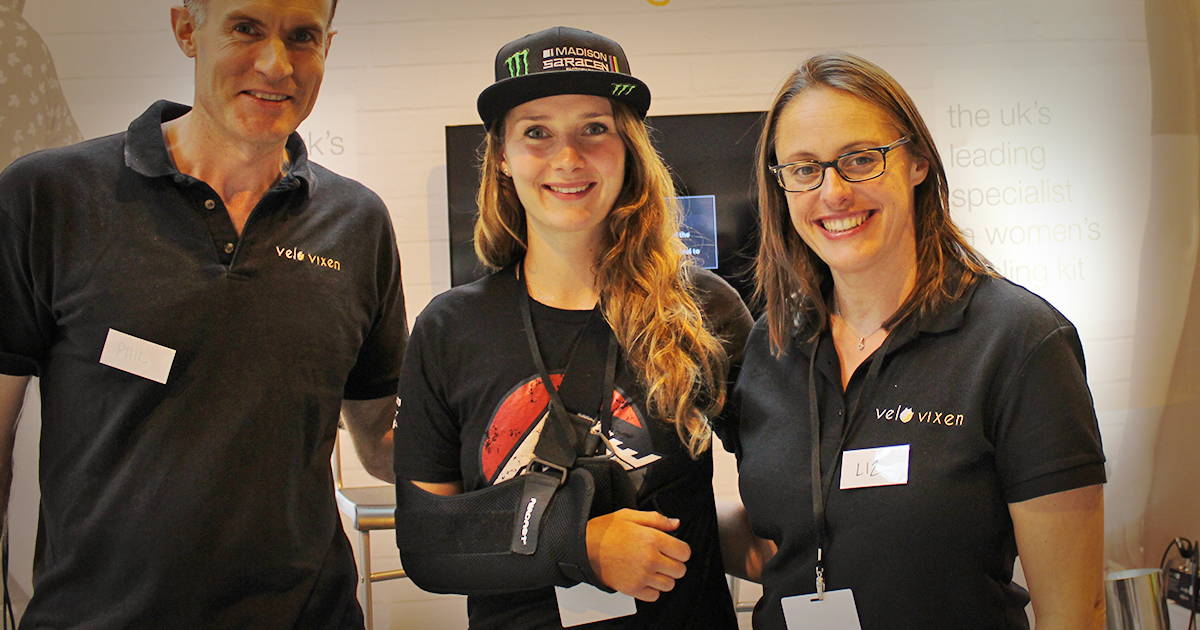 Downhill mountain biking isn't for the faint hearted. And as if to prove a point, Wales' double world champion Manon Carpenter bounced along to speak to an enthralled audience at the VeloVixen Women's Cycling Hub with a freshly broken collarbone in a sling.
Jools Walker asked the searching questions and Manon charmed and disarmed in equal measure...
The VeloVixen Women's Cycling Hub, which took place over the 4 days of the NEC Cycle Show, was the biggest presence to date for women's cycling at a major UK cycling show. The buzz around it was infectious and many of you said it was the highlight of the show - including a number of men!
What's Hot Right Now