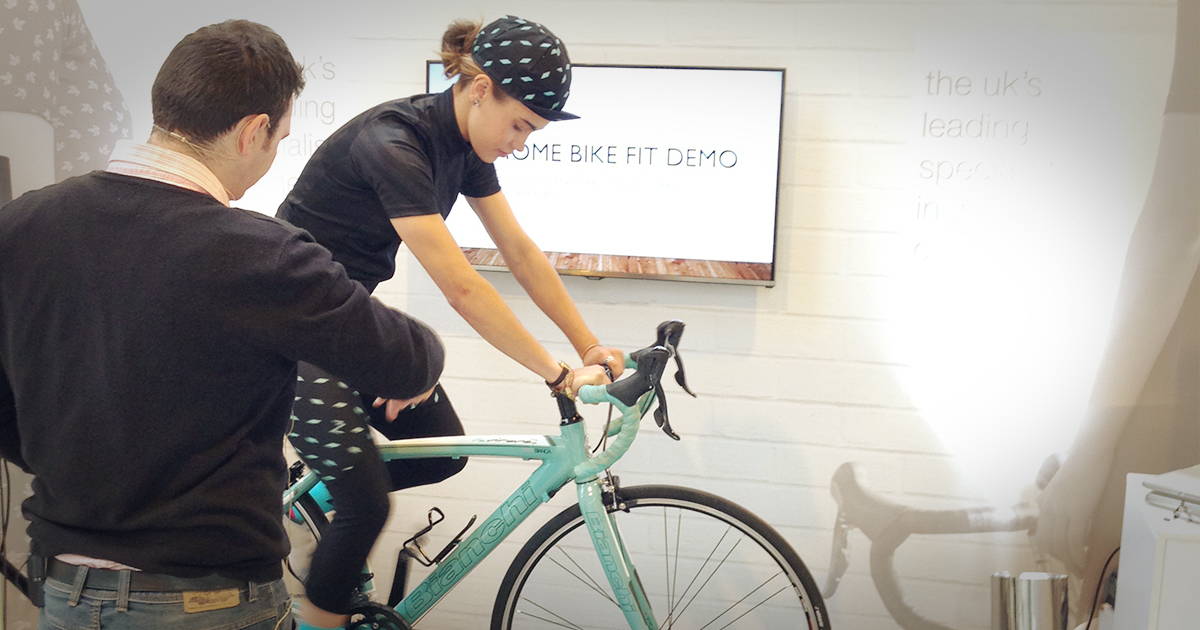 Ever wanted to get a proper bike fit but failed to find the right time/person to do it?
One of the UK's top bike fitters, Dr Bryan Roberts, can solve your conundrum! At the VeloVixen Women's Cycling Hub Bryan gave a fascinating 40 minute insight into how to adjust your bike yourself to make yourself more comfortable - and faster!
To book in for a fuller session with Bryan, click here (and come and see us while your there - we're just next door!)
The VeloVixen Women's Cycling Hub, which took place over the 4 days of the NEC Cycle Show, was the biggest presence to date for women's cycling at a major UK cycling show. The buzz around it was infectious and many of you said it was the highlight of the show - including a number of men!
Great ideas for cycling comfort