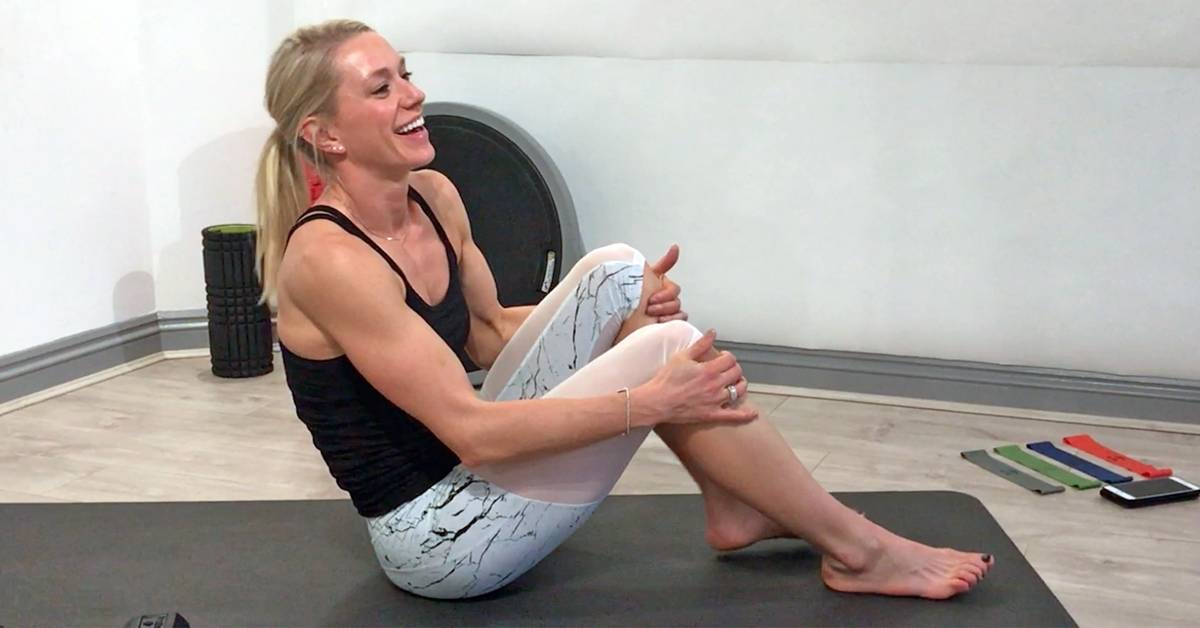 Simone Mitchell became 70.3 Ironman AG World Champion in 2017. That's some achievement. And even moreso when you learn she only completed her first triathlon in 2012.
Today, she's one of the most respected triathletes on the circuit, and her dedication to training is matched only by her ability to help others (like you and me!) get an attainable taste of what it takes.
In this second video in our series (for the first, click here), Simone shares 6 more brilliantly simple strength exercises at the core of her training regime. They need almost no equipment (a Swiss ball is useful but not vital for one of them) and can all be done indoors in any weather.
The focus is on your glutes and core. Simone attributes much of her success to her exceptional strength in those areas. Do them regularly and you'll find your strength improving both on the bike and for any other kind of exercise.
Trust her, she's a world champion after all!
Scroll down for more still photos of the exercises...
Simone suggests that, depending on the nature of each of the 6 exercises you should either:
Do 12 repetions, then rest for 15 seconds, before repeating twice more;
Or if it's a time based exercise, maintain it for 30 seconds followed by 45 second break between each. As you get stronger and more confident, feel free to increase each of these to 45 with a 30 second break and eventually 60 seconds with just 15 seconds off.
You should do 3 sets of these exercise circuits, with a break after the first 3 are completed. It shouldn't take you more than 20 minutes altogether. No time to lose!
And don't forget to work through Simone's original core block of exercises using resistance bands, as part of your training - a brilliant way to build base strength: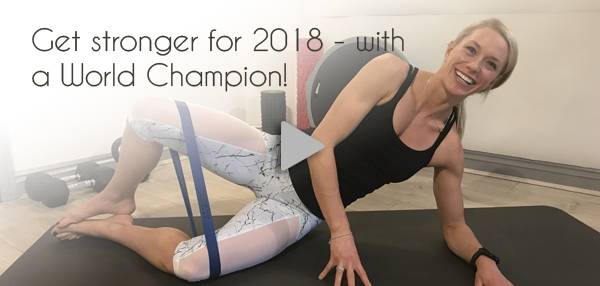 1. Standing Split Squat
12 repetitions on each side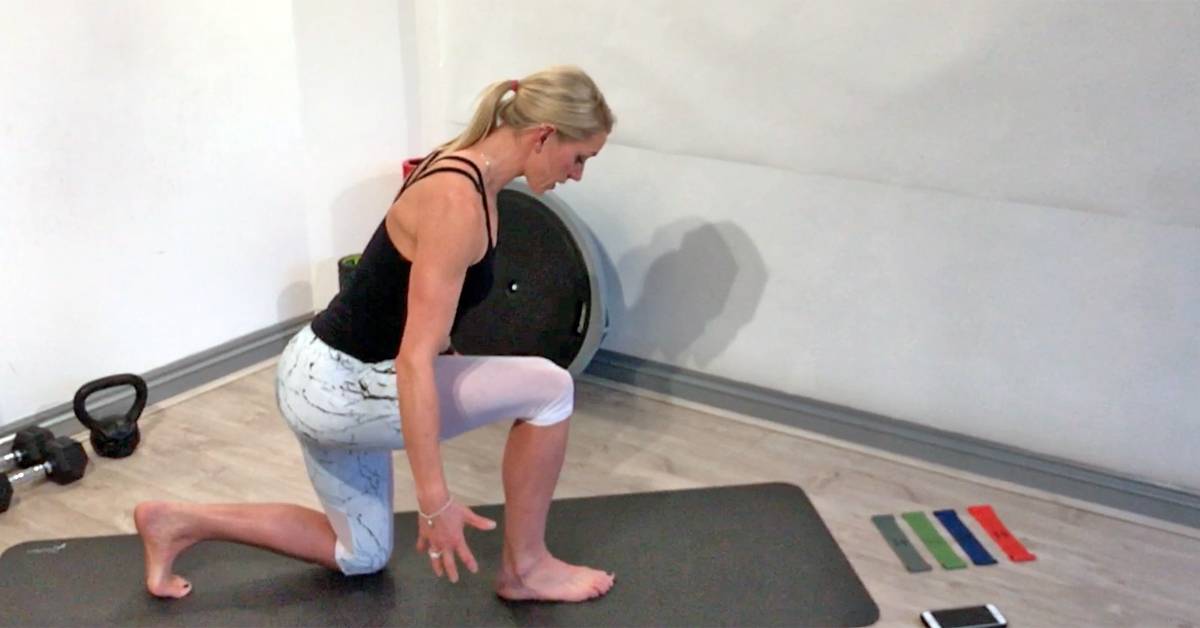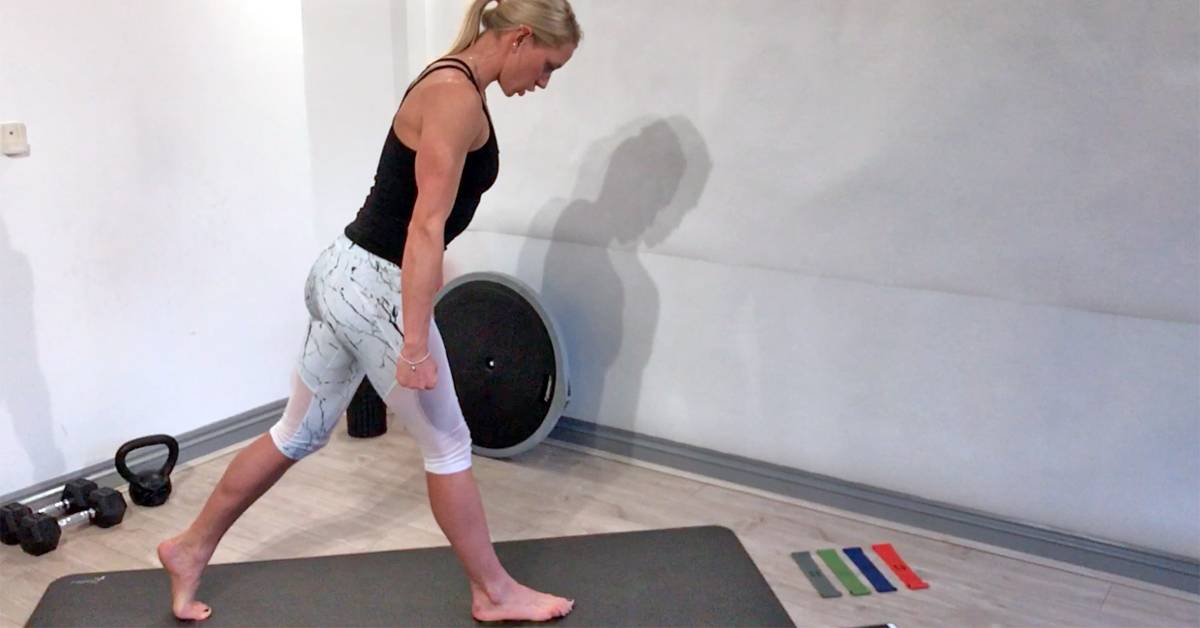 2. Press Up (with shoulder touch)
12 press up repetitions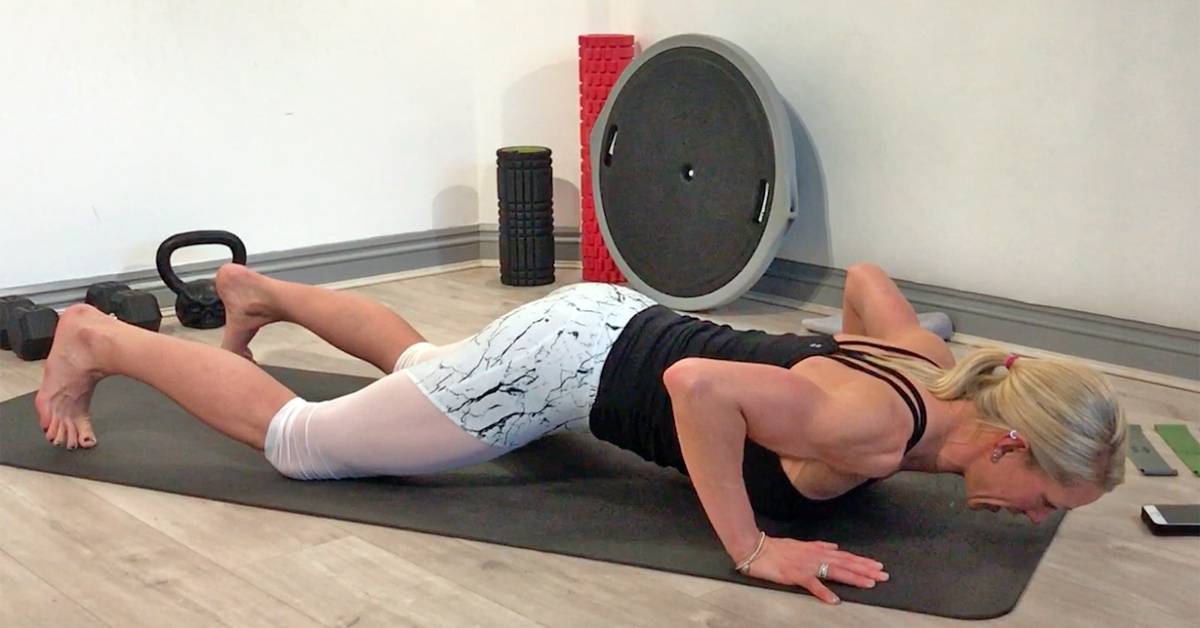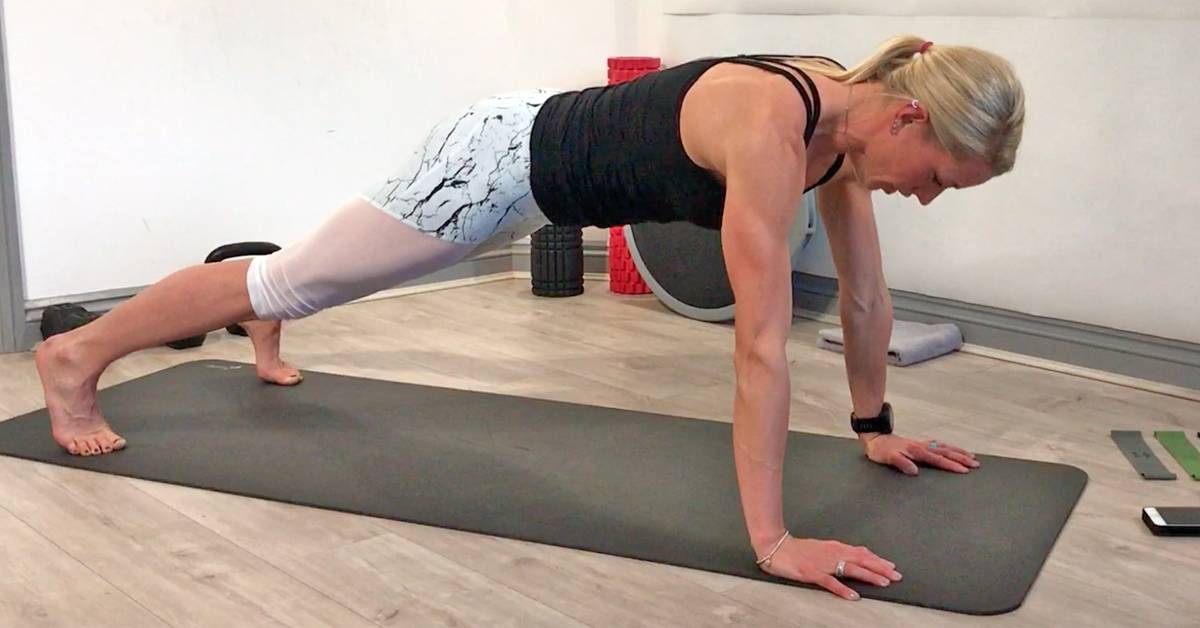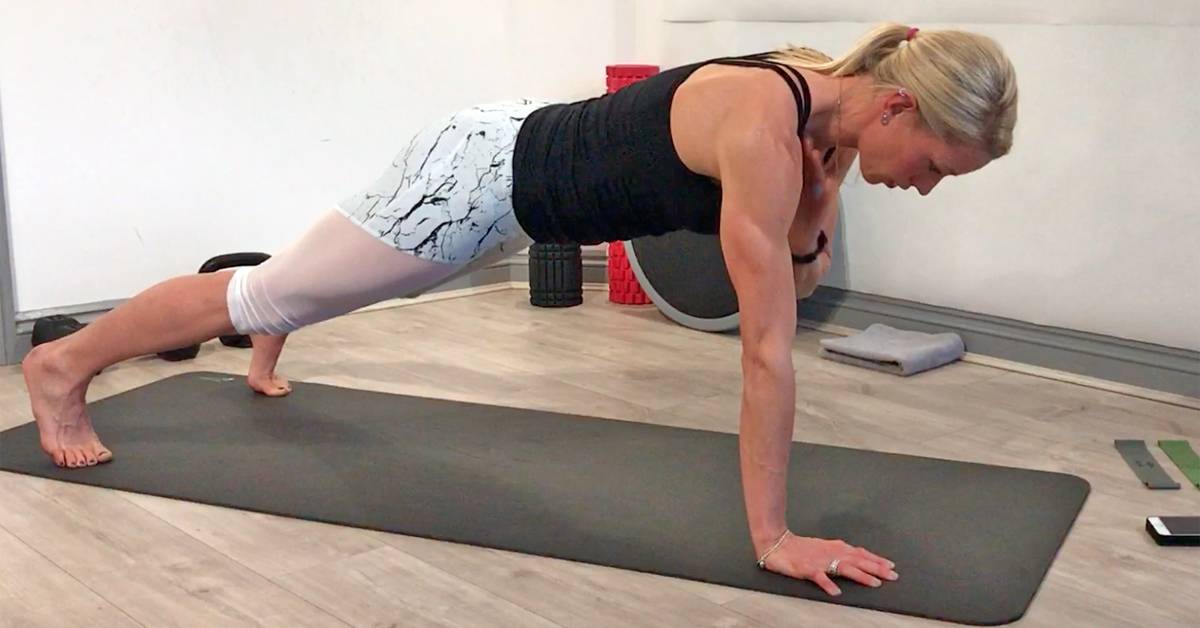 3. Simone's Front Plank
Start with 30 seconds on, 30 seconds off; graduate to 45 on, 15 off; eventually a full minute at a time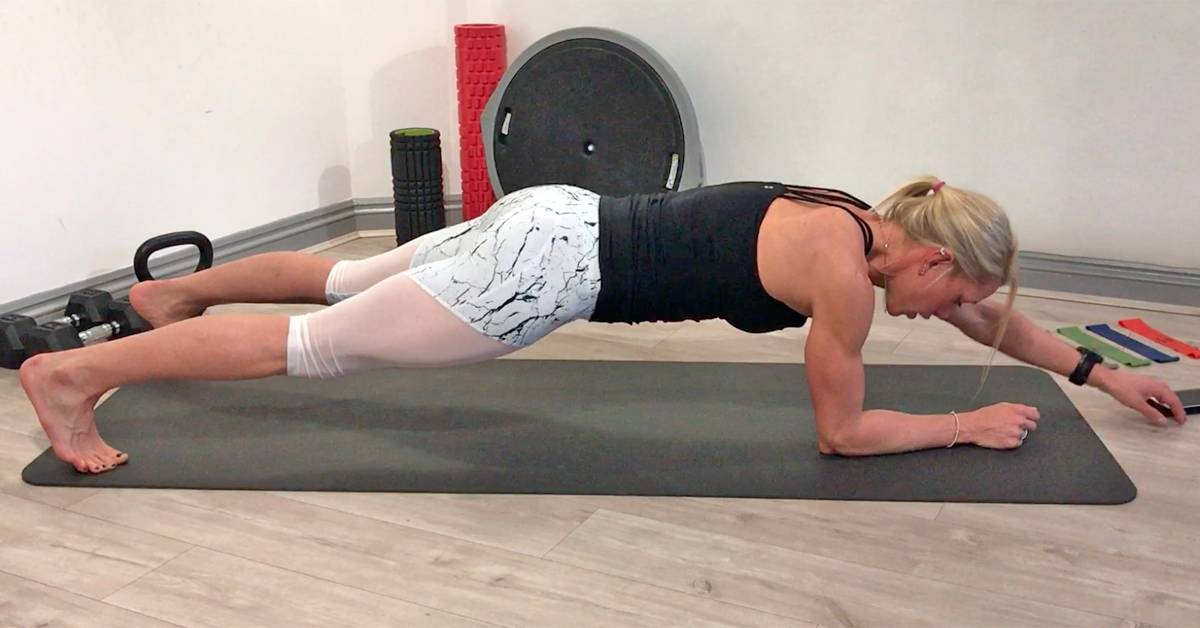 When you've done 3 of each of these first 3 exercises, have a breather and move onto 3 each of...
4. Lying Leg Drag In
12 repetitions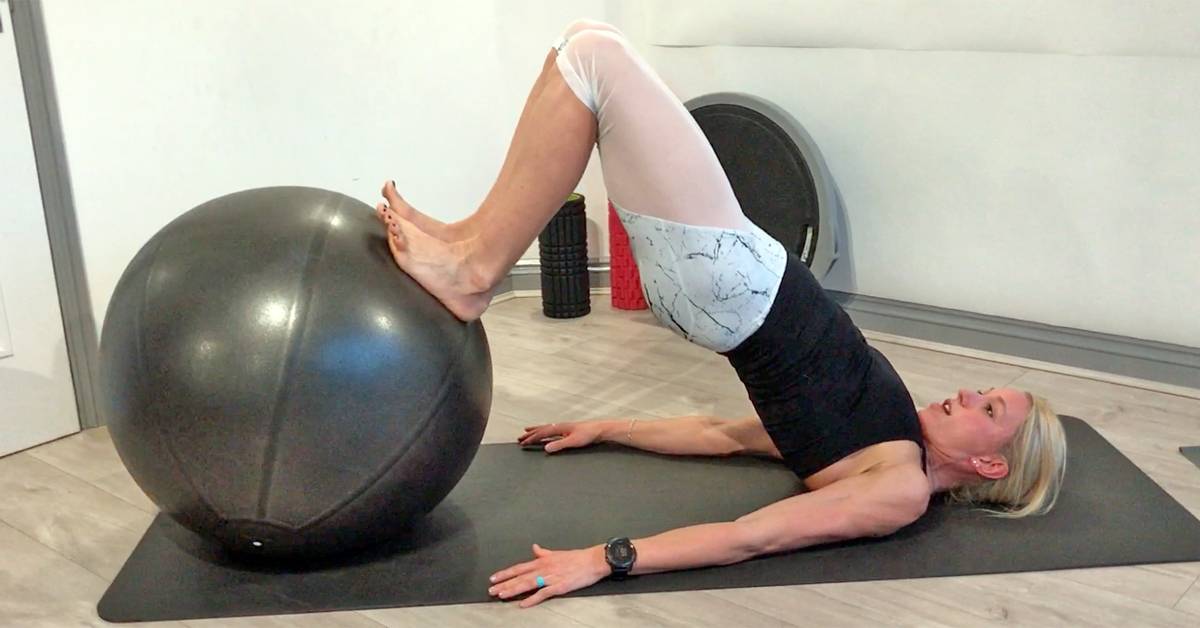 5. Simone's Walk Out
12 repetitions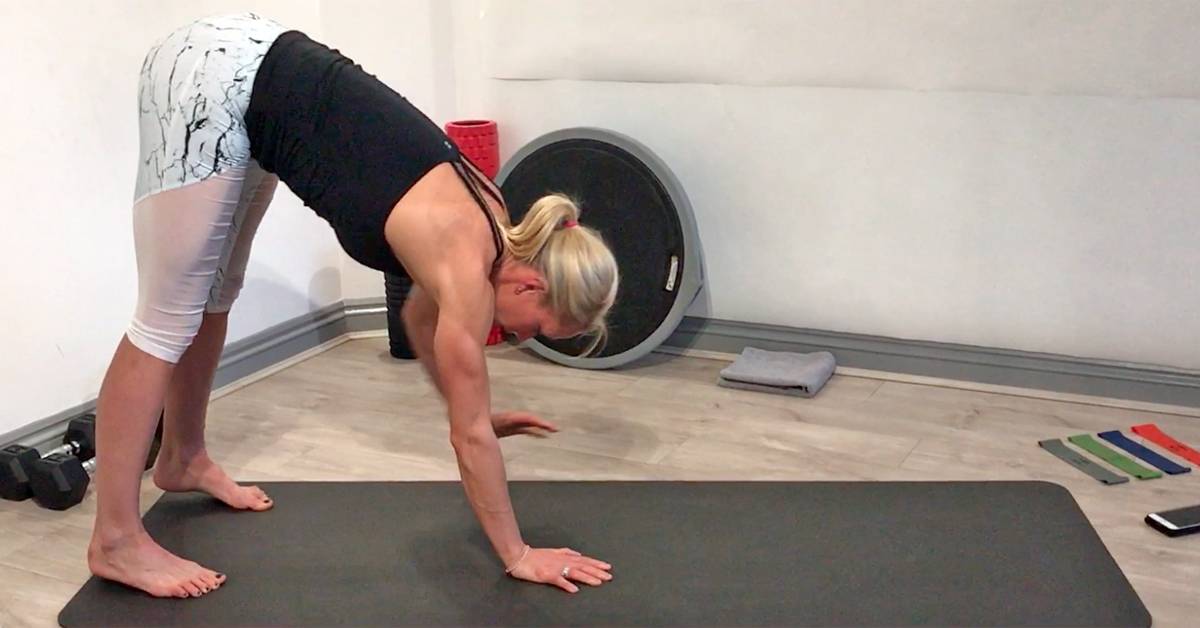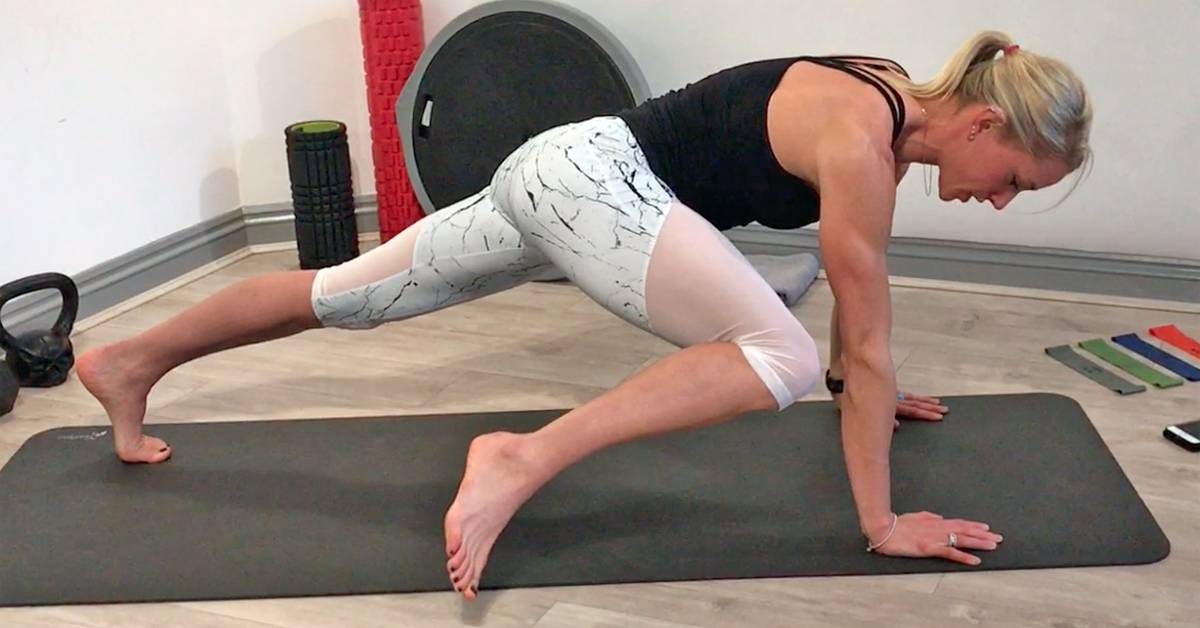 6. Russian Twist
Start with 30 seconds on, 30 seconds off; graduate to 45 on, 15 off; eventually a full minute at a time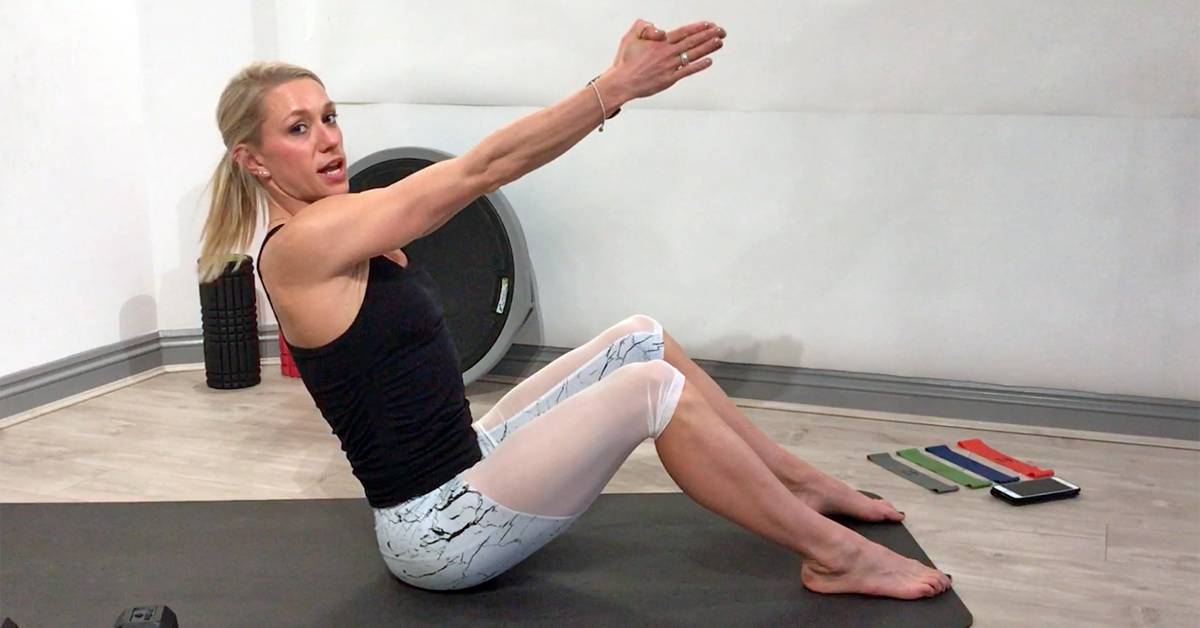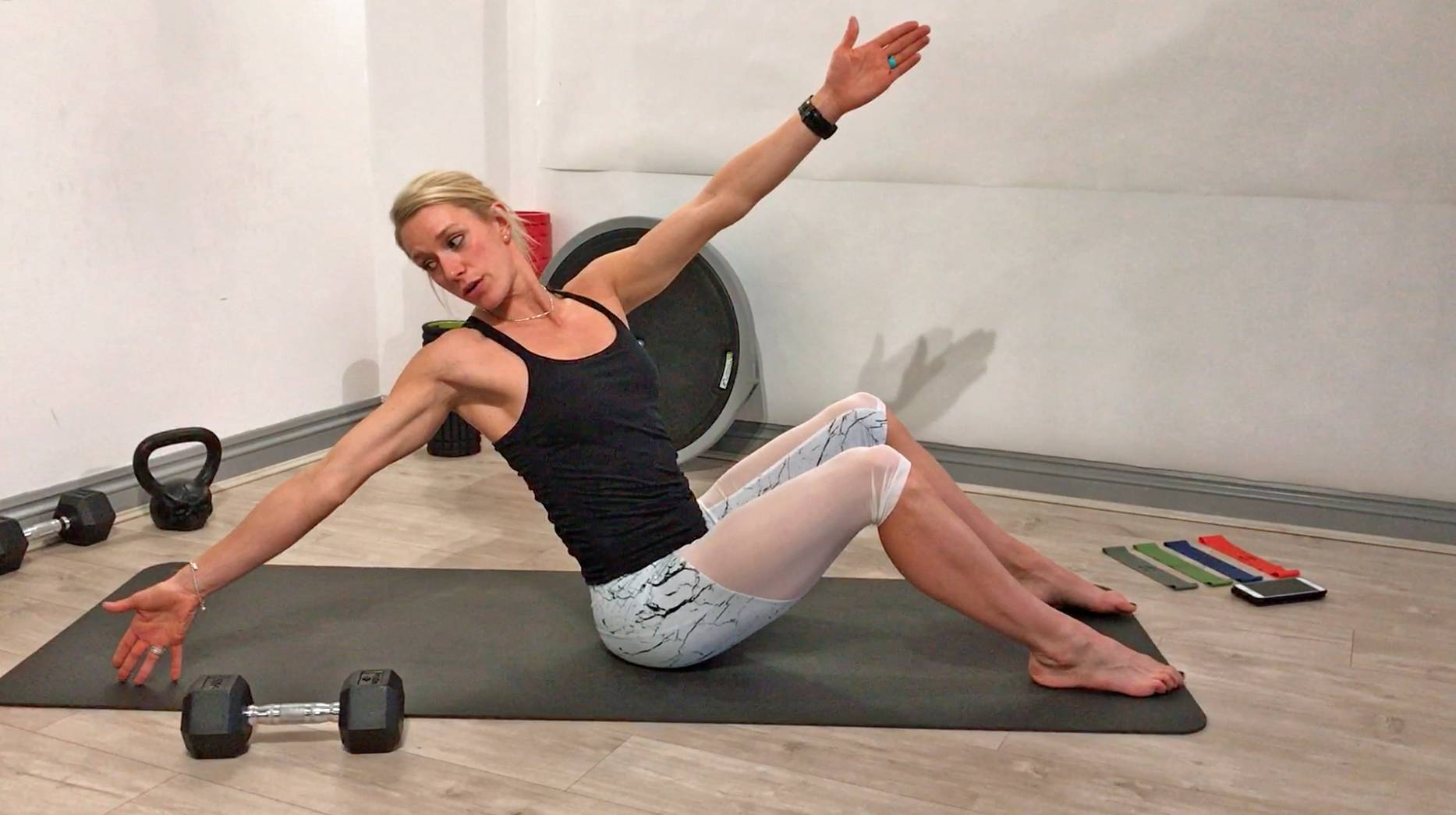 Or if you that version starts to feel easy... here's an extra test (for those with strong lower backs!)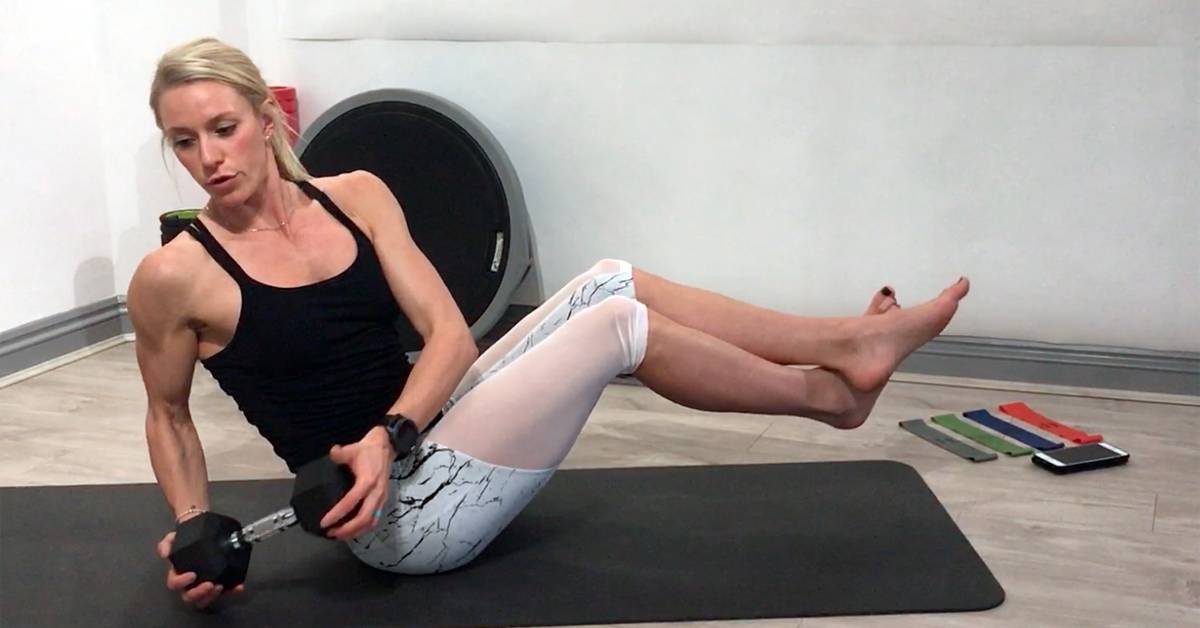 For personal training sessions (Simone's based in Hampshire) or any other questions or comments, contact her via Instagram at @simone_s_mitchell.
Craving more Health and Wellness advice?
What's Hot Right Now