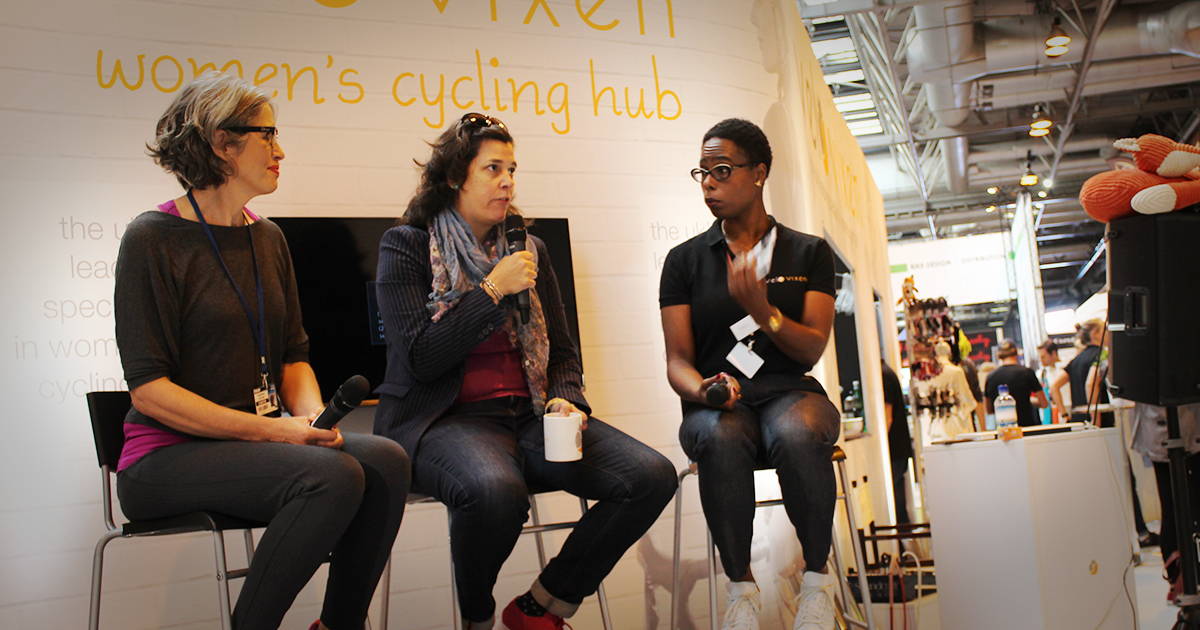 "There is a malaise among people who follow sport that women's sport isn't exciting. It's because we can't run as fast, we can't jump as high, we don't have as much strength. And somehow that translates into not being watchable."
There's a lot of discussion about so much in women's cycling - the good, the bad and the downright ugly. But you'll have to go a long way to find 3 better informed and more entertaining commentators than Adele Mitchell, Chris Garrison and Jools Walker.
Hear them speak their mind (and then some) at the VeloVixen Women's Cycling Hub at the 2016 Cycle Show...
The VeloVixen Women's Cycling Hub, which took place over the 4 days of the NEC Cycle Show, was the biggest presence to date for women's cycling at a major UK cycling show. The buzz around it was infectious and many of you said it was the highlight of the show - including a number of men!
What's Hot Right Now