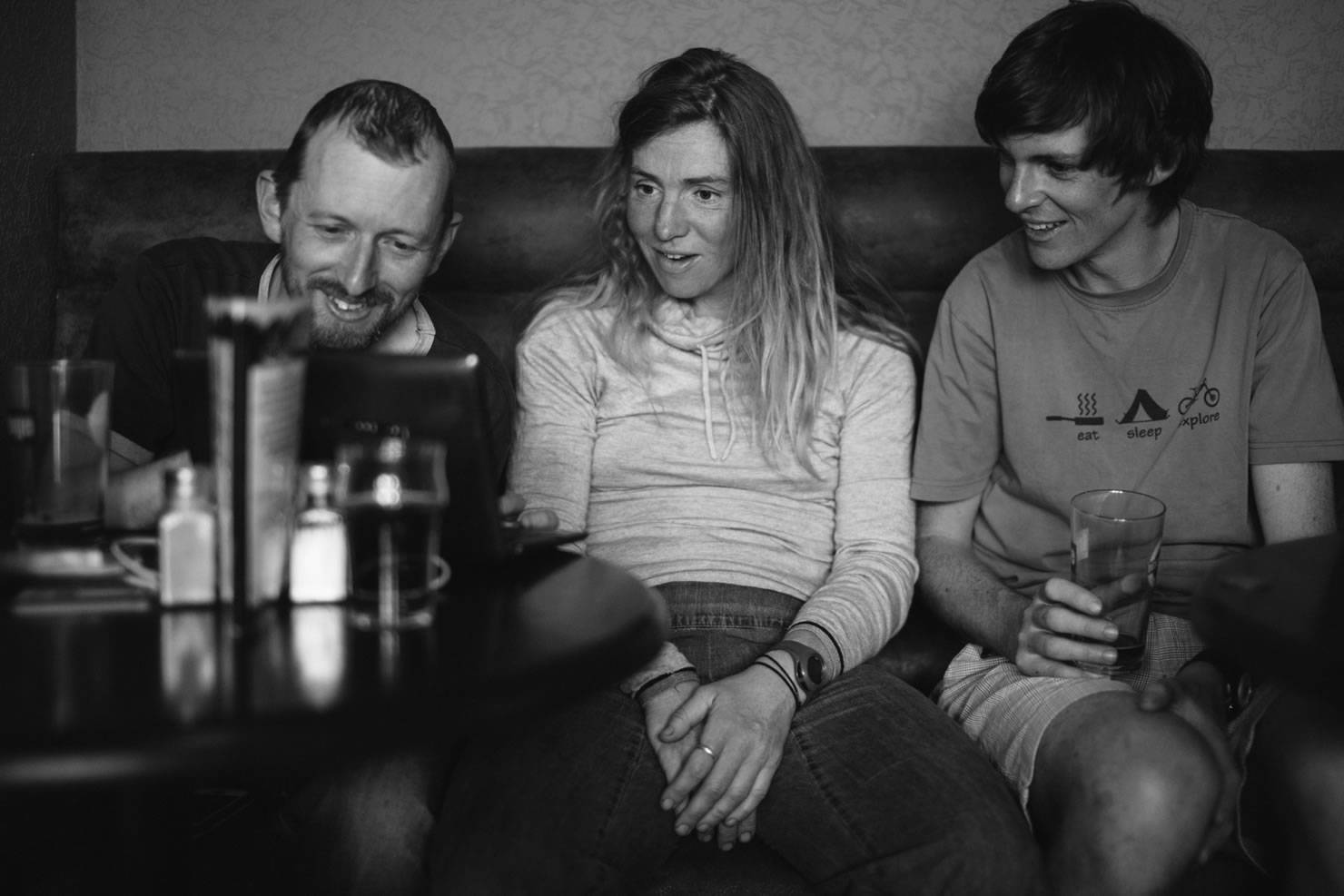 I first met Lee Craigie on a wet and wild weekend at Plas y Brenin in Wales. It was the kind of weather I felt suited the tough, adventurous Scot, a woman who seems stronger than the elements and unfazed by anything.
We were gathered to hear Lee talk of the Highland Trail 550 (a grueling sounding self-supported near non-stop mountain bike ride that takes in some of the most remote part of Scotland) and settled down with pints in hand.
Ready for tales of heroics and physical prowess, I felt sure I would be listening to a someone not of this realm who performed feats us mere mortals could only dream of.
And certainly Lee is a heroine. She's an ex Elite mountain bike racer who used to represent Great Britain in UCI races around the world before turning her hand to ultra endurance events.
But as we listened to her tell her story it became apparent that that's just one side of Lee and that actually, what she does is very relatable.
The best thing about hearing Lee talk was how very normal she made it all sound, her stories told in a way that made the whole escapade seem like something one of us could aspire to do rather than some far-fetched madness that was out of our reach.
I listened as she read excerpts from her book 'Joining The Dots,' drawn into the story by her warm, humorous tone, impressed by how easy she made it sound whilst still seeming so very human.
And that, I realised is what's so extraordinary about Lee. She manages to inspire women (and men!) and in making things seem fun and attainable rather than scary, she challenges our perceptions about what we are capable of.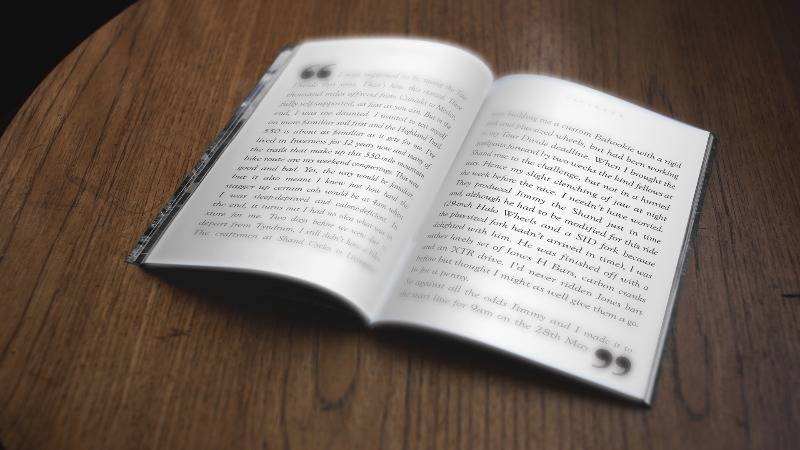 It's with that in mind that Lee co-founded the Adventure Syndicate, 'a visionary group of (female) bike riders who share the desire to encourage more women and girls to challenge what they think they are capable of.'
With the 2017 edition of the Highland Trail 550 kicking off this weekend (27th May) and online sales of Joining the Dots also launching via The Adventure Syndicate website, I grabbed a few minutes of Lee's time to ask her a few questions.
Q: Do you ever miss your days as a professional bike racer or would you say you're happier now?
Can I miss then AND feel happier? I'm much healthier but I do find I have to engineer stress in a different way now to keep me sharp. I do still race but in a lower key way and on my terms. Without that focus, I think I'd feel a bit lost. What I don't miss are those hideous top end, vomit inducing interval sessions on the turbo and having to weigh my food!
Q: Do you ever feel like giving up in a race and if so, what do you do? Do you have a mantra or something that goes through your head when you are suffering?
Only about every 3 or 4 minutes! That's not true actually. Not these days anyway. When everything is going well and I feel strong and in control, nothing could prise me off my bike but with the ultra endurance stuff, you can be out there for days suffering trough after peak after trough.
It's knowing that nothing stays the same that gets me through in those moments. I've gone from feeling like I want to curl up in a ditch to sailing on a second wind within 10 minutes. Coincidently, this turnaround often occurs around the same time as coffee.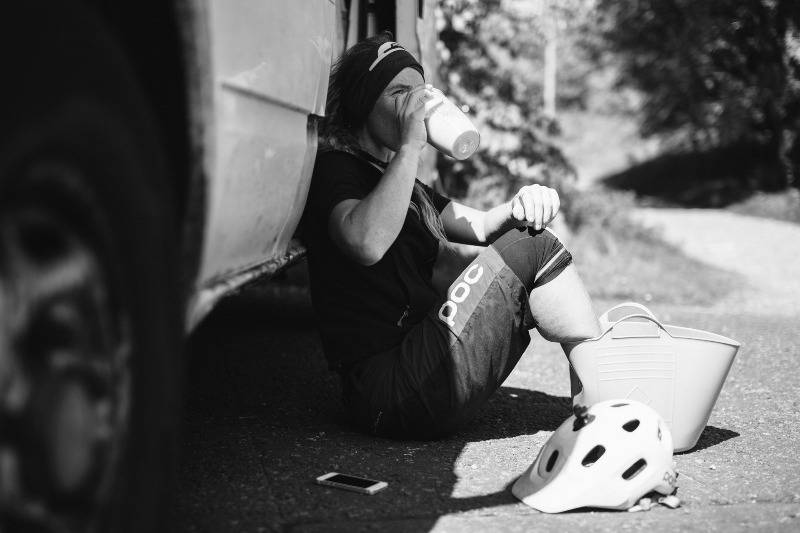 Q: Do you stick to a training schedule these days or just ride?
I have a vague idea of what I need to do in the build up to planned events. I also have a much better understanding than I used to about the importance of recovery. I'm probably fitter and stronger than I've ever been as a result of doing less and not getting stressed out about it! I try to keep a balance of long road rides and techy mtb rides in my week and will sit or stand / go fast or slow depending on what I feel needs strengthening.
I also quite like telling myself to shut up and forgetting what I SHOULD be doing.  
What's Hot Right Now
Q: Where is your dream destination? Any bucket list rides?
Ooh a million. The world is such an exciting place. Only nowadays I seem more motivated to visit a place for the people and the culture, it's a bonus if the riding is good to.
I'd like to get into Iran one day and return to the Himalayas. I'm really looking forward to exploring the Great Divide in Peru later this year. That place seems to have it all.
Q: What led you to co-found the Adventure Syndicate and how did you choose who should be involved?
We hoped The Adventure Syndicate would provide an alternative, with diverse female sporting role models.
We feel what we are doing on bikes is more important than how we look doing it and that although we do quite full-on things, we are not infallible or strong all the time.
Because a lot of what we do is deliver talks, events, workshops and training camps and we broadcast articles, films and podcasts online in an effort to engage and inspire but also encourage and enable others, people involved have to be skilled communicators as well as determined bike riders.
We didn't choose who would be involved, The Adventure Syndicate just attracted the right people and they embedded themselves. We have quite an incredible community now.
Q: Do you have a five-year plan for the Adventure Syndicate? What are your long-term goals?
Hmm. I know that is a thing we should have, isn't it. Eh, no? At the moment, what we do is not exactly sustainable. Emily and I do a lot for free in an effort in include everyone regardless of budget.
We probably need a more sustainable business model and some funding to recruit paid admin staff (ideally before I pass out from spreadsheet overload). We want to keep riding and racing and encouraging others while taking the cycling industry along with us. The world is changing and we don't want cycling to get left behind.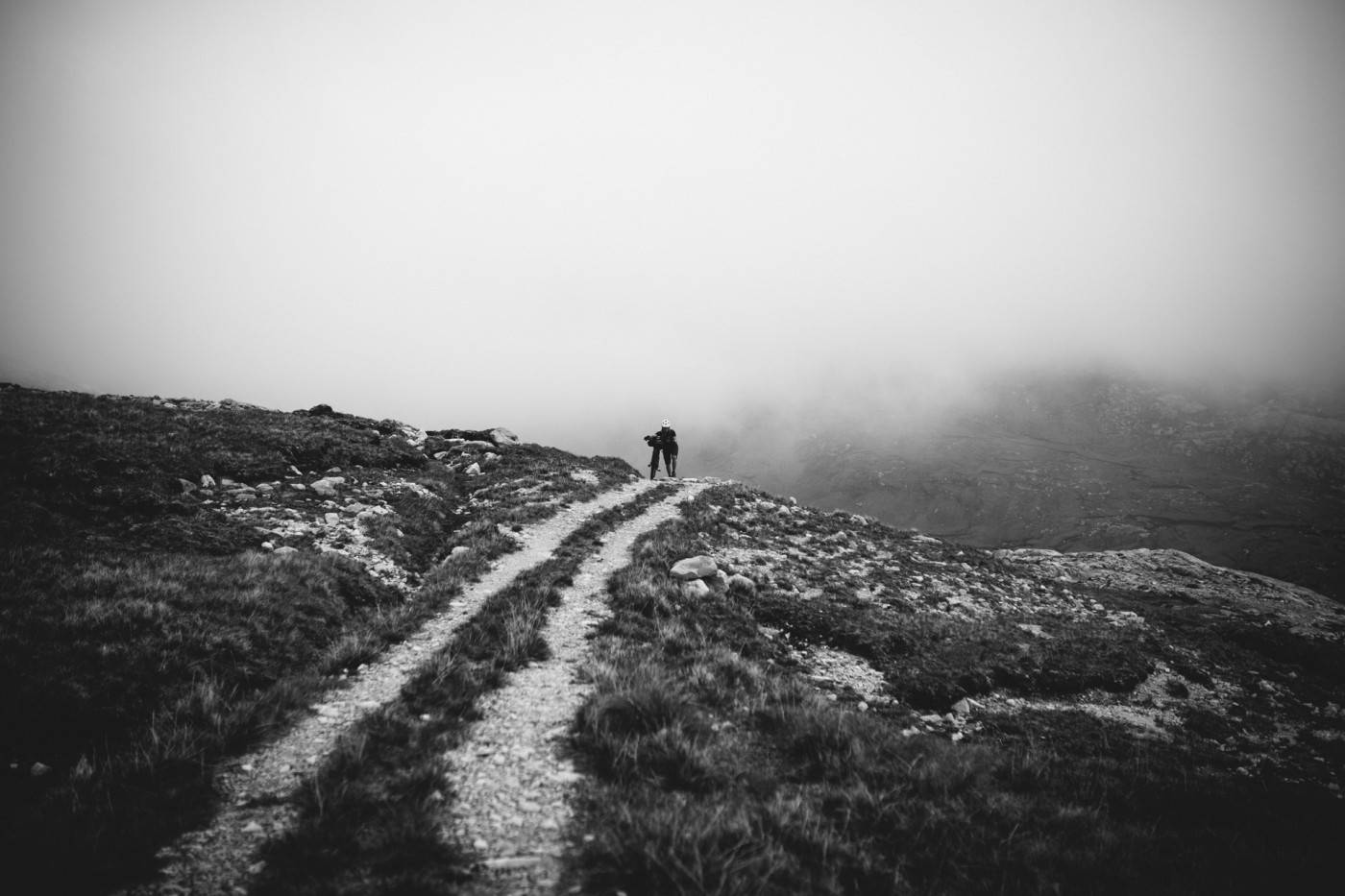 Q: You've spoken out about fear stopping (some) women from doing things and I think fear for personal safety is common amongst women interested in adventuring alone. What advice would you give to women hoping to go on their first solo adventure?
Although personal safety is a valid concern, we do feel that female cyclists are encouraged by those around them to feel far more worried about this than they actually need to.
The number one thing we're asked about our travels is a variation on 'but isn't it dangerous?' and it's unsurprising that, with that question constantly ringing in her ears, the solo female traveller might start to think there's some truth in it.
The truth is, women are harassed and assaulted everywhere, including in their own homes, workplaces and cities, but in most places the likelihood of this happening is vanishingly small, and they're much more likely to encounter kindness, friendliness and generosity from those they meet.
Practical things you can do to make yourself feel safer include:
Thoroughly researching the places you're visiting (but don't just rely on other people's stereotypes and assumptions). Carry a tracking device but remember this can be a double-edged sword. Family and friends will feel reassured knowing they can check up on where you are, but there's also great potential for worry if your tracker suddenly stops moving, or ends up somewhere unexpected.
Some people switch their tracker off a few miles before they stop for the night, so that no one's able to find the precise location where they're camping, and some have theirs set up so it just sends out one signal per day, with an 'I'm ok' message.
If you start to feel uneasy about a situation, get yourself out of it. End that roadside conversation and get back on the bike. If someone's bothering you, it can often work to appeal to other people around you for help - most will be appalled that you're being shown anything other than hospitality, and will jump to your defence.
Q: Will you (personally or collectively) be releasing any more books?
Most members of the Syndicate have published books, or have one in the pipeline. We're hoping to share more of our adventures in next year's Journal, and we're very much looking forward to upcoming masterpieces from Karen Darke and Kate Harris. The Syndicate bookshelf is growing!
---
Visit the Adventure Syndicate website to buy your copy of 'Joining the Dots', available from Friday 26th May.