Take a glimpse at social media right now and you may well come across the hashtag #crossisboss. But exactly what is everyone talking about?
Cross, short for Cyclocross is a form of primarily off-road bike racing that traditionally takes place in the autumn and winter.
Often raced using a bike that's similar to a road bike with knobbly tyres, the hour long event sees participants ride laps of a circuit that uses multiple surfaces such as gravel, dirt, grass and sand to test racer's bike handling skills as much as their fitness. Obstacles can mean dismounting and running with your bike making this an all-round workout that's all-round fun.
Recent research has shown that two-thirds of people spend less than an hour per day outside during autumn and winter. Could this be affecting our mental health? Read more...
Hugely popular in the Netherlands, where the discipline has a following whose dedication rivals that of football fandom, cross has seen a surge of interest over the last few years.
Whilst UK cross races are for the most part relatively low-key events (with the exception of Rapha Supercross and Incredibly Cross, both well known for their carnival atmosphere with hecklers, beers and much hilarity), in the USA, many cross races attract a really diverse range of riders and supporters whose antics are every bit as much fun as the racing itself.
As September is traditionally when the cross season kicks off (and it's a really short season, sometimes only lasting until Christmas) now's the time to get involved in this brilliant form of bike racing. Need a little convincing? Here are 9 reasons why #crossisboss and why you should give it a go.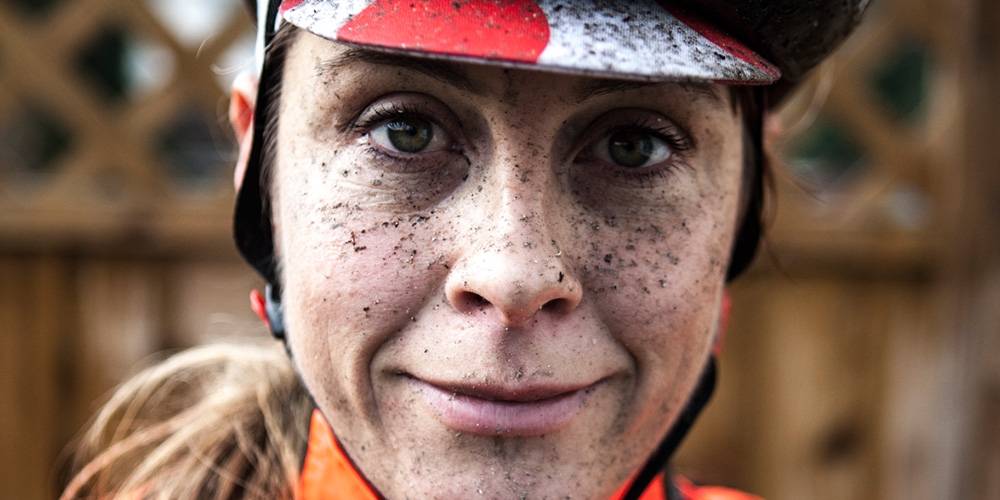 1.  It's fun
The number one reason you should race is that cross is one of the most fun disciplines you'll ever try. There's a great atmosphere and camaraderie, it's not too serious and riding in and out of trees, up and over obstacles and through sandpits makes you feel like a big kid.
What's Hot Right Now
2.  Stay fit over winter
Cross is an exceptionally good workout. Ridden flat out (should you wish) or at the very least at high intensity, an hour of racing will help keep you fit over the winter months.
The muddier the better: Exercising outdoors is a brilliant way of reducing stress but bad weather can sometimes put us off cycling in winter. Cyclocross is almost meant to be muddy so there's no need to spend Sunday on the sofa. If you've a date with a race, you're more likely to get out on the bike.
3.  Build strength
Unlike some forms of cycling that are purely cardio, Cyclocross is a well-rounded workout that's good for strength due to dismounts, carrying the bike and running.
4.  Bike handling
With all the different terrain you'll encounter in a short loop, cyclocross makes you stay on your toes and helps you hone your bike handling skills.
5.  Cross is accessible
Cyclocross races take place all over the country so chances are there's one near you. Check out the British Cycling website for a calendar of events.
6.  It doesn't matter how good you are
At most local cross races, men and women of all ages race at the same time with the winners of different categories being worked out at the end. This is great if you feel self-conscious as you can just ride your own race and blend into the background surrounded by other cyclists.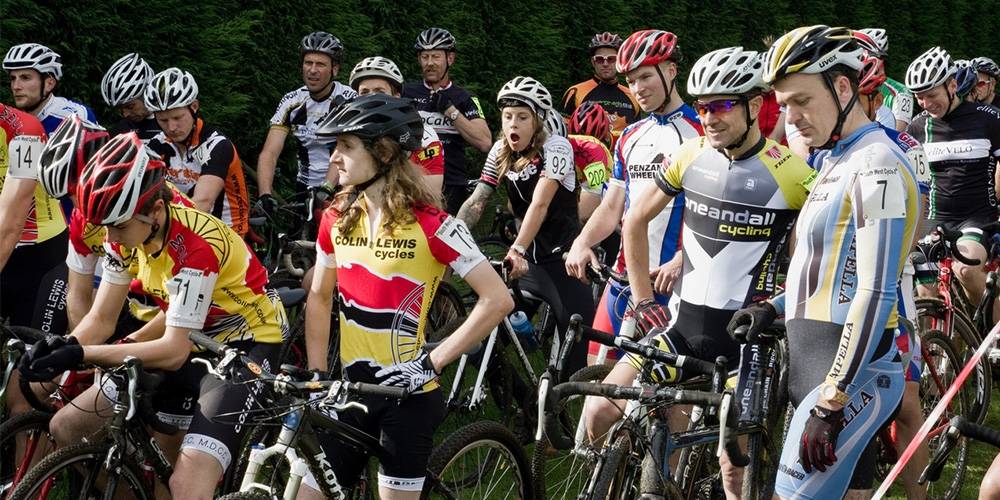 7.  It's better than an indoor trainer and arguably more effective
For some of us, winter can mean time on the turbo trainer, which is an affective way to train in a short period of time. At just an hour long, cyclocross races pack just as much quality riding into a short time but are way more fun than sweating away at home.
8.  It doesn't matter who else turns up
Some forms of racing such a criterium or road races can only be successfully run if a certain number of women show up and if you live in a relatively sparsely populated area, this can mean that there aren't many races for women. With cross, you can race no matter how many women turn up as you'll ride at the same time as everyone else.
9.  It's family orientated
Most cyclocross events have races for the whole family with categories for children, juniors, seniors, veterans and grand-veterans. Though the adult's races aren't particularly cheap (usually £20) the children's are usually just a couple of pounds. Pack a picnic and it makes a great day out for everyone.
So what do you reckon? Will you venture out onto the muddy playing fields with your bike this winter? We reckon Sundays are made for cross!
Inspired to find a new racing outfit?